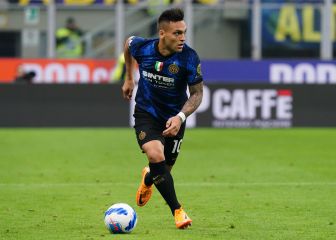 INTER
Inter Milan travel to face this commitment after winning five consecutive games to stay in the quest for the two-time championship and remain undefeated in 11 away games from SA (G6, D5).
However, the 'Nerazzurri' still cannot afford to lose anything, as city rivals AC Milan remain two points clear. That is why Inter must win yes or yes to have one more point than their archrival in the city.
Their current momentum is aided by the best defensive record in the league, and they also have four clean sheets in their last six away games in this clash.
[