Key facts:
The wallet is only available for desktop version, but they are working for a mobile.

The wallet offers less vulnerability to fake versions of apps, phishing and data leakage.
The Internet browser Brave launched the Brave Wallet on Tuesday, a native digital wallet of the application, without extensions, and moving away from its first version, which was a fork of MetaMask.
According to the company's press release sent to the CriptoNoticias newsroom, Brave Wallet offers less vulnerability to fake app versions, phishing and data breaches, compared to wallets that function as browser extensions.
They indicate that with this wallet, cryptocurrencies can be bought, stored and exchanged, including the browser's native token, Basic Attention Token (BAT). They specify that fiat money can be used to trade, through the WyreView live market.
According to the company, Through an integration with CoinGecko you can see specific information about market prices and, in addition, the connection with hardware wallets such as Ledger or Trezor will be allowed.
Brave too will be able to connect with other Web3 applications and DAppsIn addition, it will be compatible with networks such as Polygon, Binance Smart Chain, xDai, Avalanche and others.
Specifications and other details of Brave Wallet
Delving into the Web page, it is a completely free wallet for use, although operations and transactions, such as shipments and exchanges, will require commissions (gas).
Brave Wallet is a wallet that is built on open source, so it is available for other people and entities to use and contribute to its development.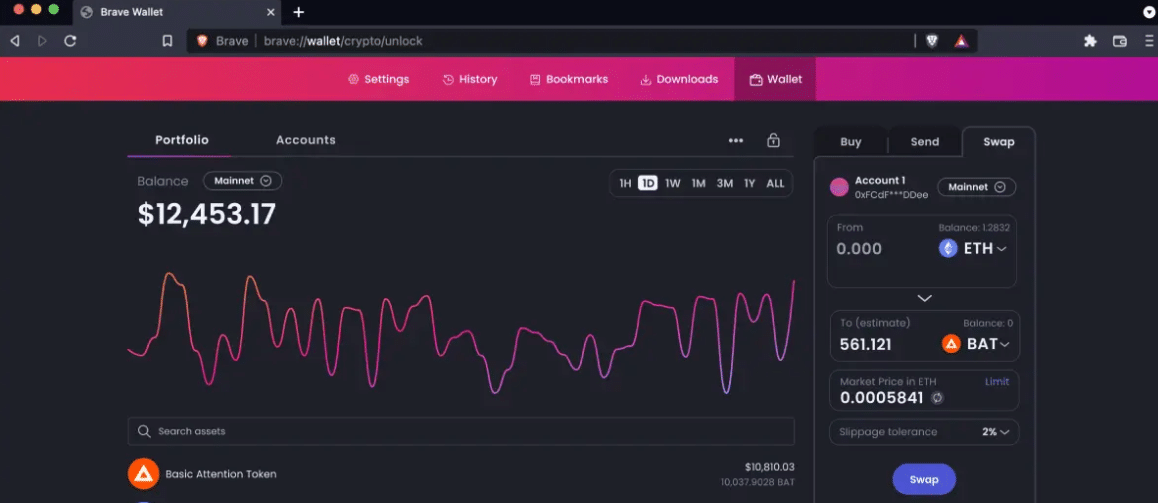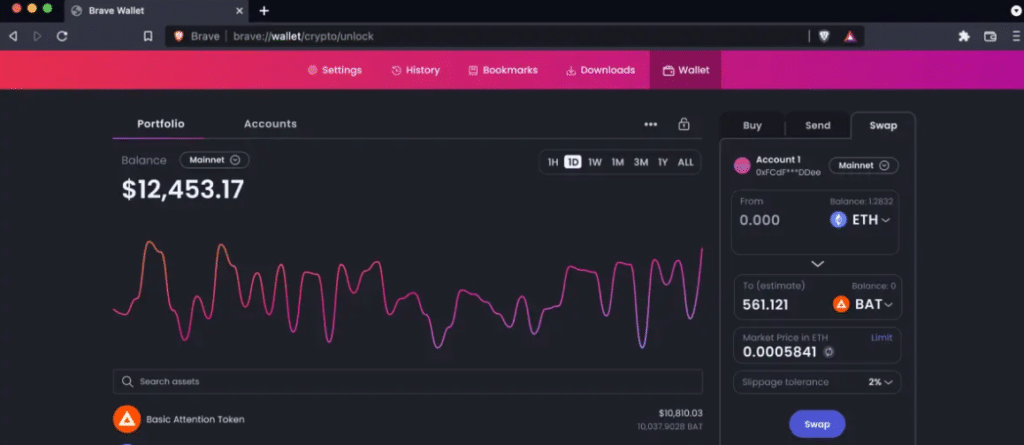 At the moment, the product is available only for desktop program and with the same browser requirements. However, they hope that the mobile application will be available in a short time.
"Once we have it, the same operational requirements will be requested as the Brave browser on Android or iOS mobile devices", they clarify, and they maintain that when the wallet can be downloaded in Google's operating system, the fingerprint can be used to open the wallet.
The old purse
Brave clarified in its statement that the new wallet is unrelated to its predecessor version, which, as stated, was a fork of MetaMask.
And what is MetaMask? According to what has reviewed This medium is a plugin that acts as a bridge between several DApps and a browser, using several accounts and without the need to use a complete Ethereum node.
However, both are different. For example, and according to Brave, MetaMask is not open source, nor does it have updated market prices. In addition, it has extra processes and consumes much more memory.
Therefore, and as explained, the Brave Wallet is brand new and built from the ground up by the company's engineering team and, again, "natively in Brave Browser."
Undoubtedly, it is a commitment by the company to expand its services and enter the cryptocurrency market in a more direct way, where this browser has found a niche where it can unveil everything they have to offer.