The motorcycle it is established as a very valid alternative for urban mobility in times of pandemic. Displacements individual, agile and efficient, in addition to economic in many cases thanks to an increasingly wide and varied product offer. It is the case of the update that Brixton just made of your model Felsberg in the displacement of 125cc.
It is a proposal of classic style, that emulates the scramblers that were so successful in the decades of the 60 and 70. A set compact and lightweight, powered by an air-cooled, four-stroke single cylinder that delivers a power of 11 CV. A motor simple and also reliable, powered by electronic injection and with an accessible displacement for users of car B license with more than three years old.
Simplicity, functionality, versatility and economy are the characteristics that best define the Feisberg. It is designed in Austria although it is manufactured in the southeast asia (The brand has five factories between Hong Kong, China and Taiwan) and this allows its distribution in the European markets to very tight prices. An economy that is complemented by that of use, since its average consumption is around 2.5 liters per 100 kilometers tours.
Options to choose
Brixton offers the Feisberg with a braking distributor between both wheels or with anti-blocking ABS that increases security in especially compromised situations (with a surcharge in the price of 200 euros).
In addition, together with the basic variant, more oriented to the urban use, XC is available, with an approach camper thanks to its larger diameter front wheel, the raised fender and a sump guard.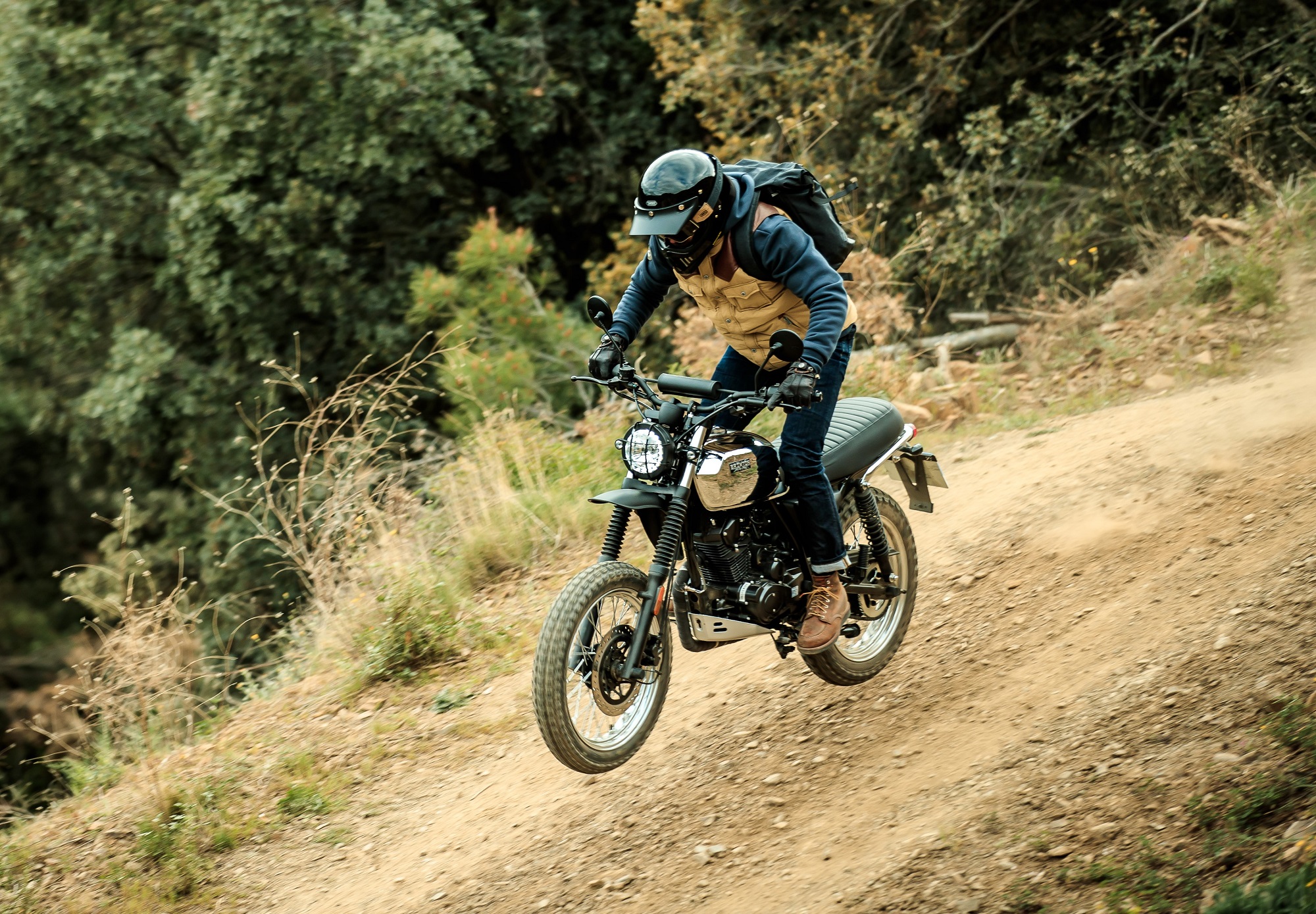 In both cases, your starting price stays below 3,000 euros, a figure that can be an added incentive for those looking for a means of urban transport effective but with character. Specifically, the Feisberg has a rate of 2,899 euros, while the XC goes up to 2,999 euros.
The 'two and a half' engine
Brixton also has a Feisberg of higher benefits, although already demanding a motorcycle license. This is the version of 250cc, also single-cylinder four-stroke although with a performance that reaches up to 16.9 CV.
Their technology is something more sophisticated, as shown by the assembly of a inverted fork or a handcrafted-looking S-shaped exhaust. Logically braking offers the corresponding anti-lock for both front and rear discs, resulting in manageable weighing 155 kilos and having a saddle 850 millimeters from the ground. The price of the Brixton Feisberg 250 is 3,899 euros and it is sold in three colors, including a hitherto unprecedented green.