The electrical mechanics have in the urban motorcycles its main ally, since they circulate most of the time in the city (where its propulsion system performs better) and with its light weight the battery allows to extend the autonomy. Taking this as a basis, Cake, a Swedish brand, arrives in Spain with its entire range of models, which includes options compatible with the B1 car license, with the A1 license and even with the moped license.
The firm points out three key points in its motorcycles: lightness, silence and personalization. The first has been achieved by eliminating all superfluous components, achieving a weight between 70 and 75 kilos. And this reduction in mass is transformed into a more agile behavior and greater maneuverability.
The second is a consequence of the use of emission-free mechanics, which also allow it to achieve speeds up to 100 km / h and they have batteries of three hours of autonomy or more than 100 kilometers.
And the third is due to its modular construction, which makes its adaptability very high. It is evident in a model like the Ösa, which offers up to 1,000 different configuration possibilities. Cake explains that the motorcycle can be adapted to both the surfer who wants to take his boards and the food delivery person at home without losing its temperature. But also to "carpenter who not only moves his power tools in it, but also uses the motorcycle itself as an energy generator to use them ".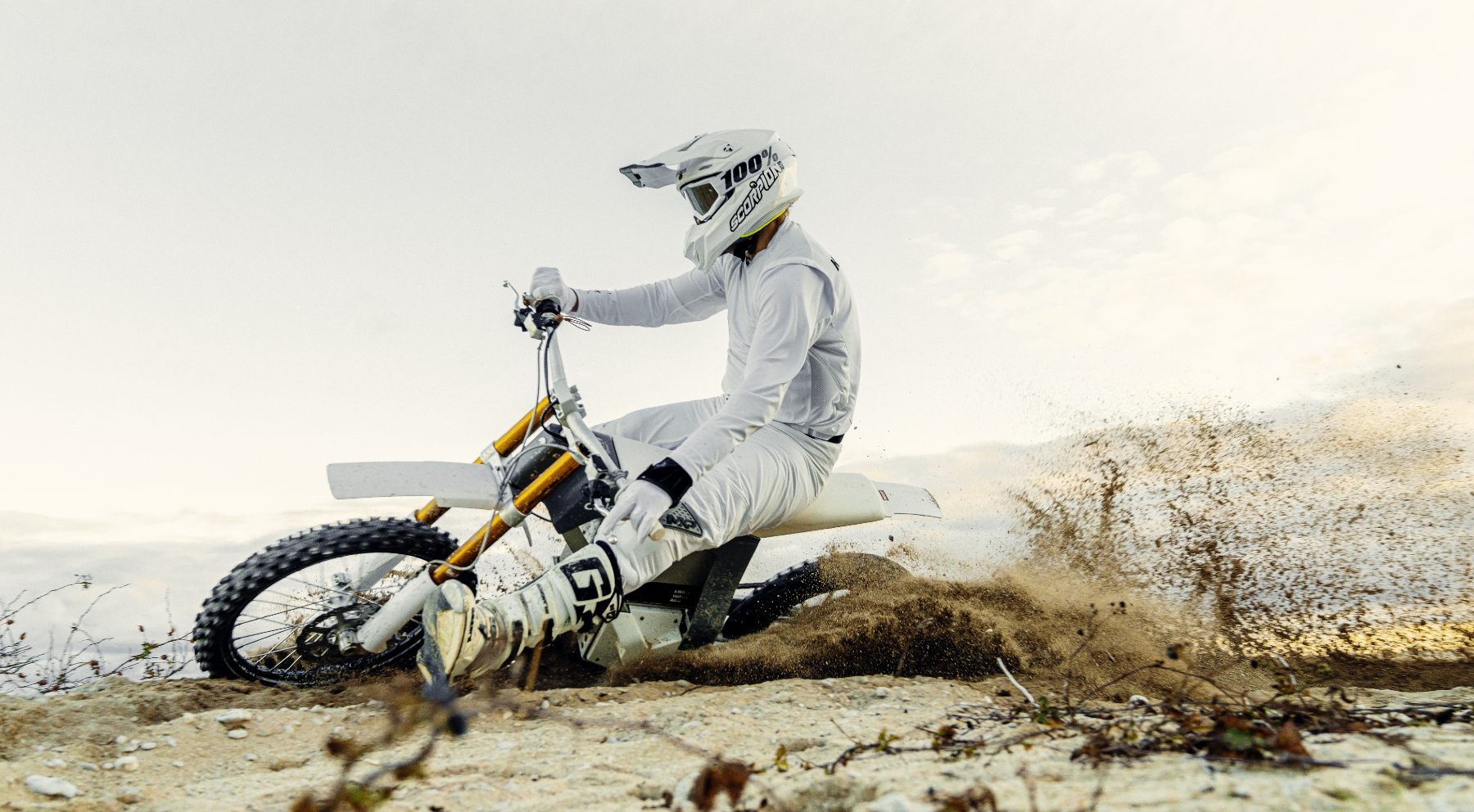 The brand's range is built around three families, each with a specific focus: Race, enduro and sports design; Freeride, to enjoy the outdoors, and Explore & Commute, urban and more practical.
Within the Race series there are two models. The Kalk OR Race It is at the top of the brand's range, with an 11 kW and 280 Nm motor, a 2.6 kWh battery – with three hours of autonomy – and a price of 13,000 euros. The Kalk INK Race It uses the same 11 kW engine – but with 252 Nm – and the same battery: it costs 10,500 euros.
All Freerides are developed to combine urban use with off-road outings. The family consists of four models (Kalk OR, Kalk &, Kalk INK and Kalk INK &) with 10 or 11 kW motors, 2.6 kWh battery and prices ranging from 9,500 to 14,000 euros.
Finally within Explore & Commute are the two variants of the Ösa. The Lite It is a moped with 45 km / h of top speed, a 4 kW motor and 42 Nm of torque, a 1.5 or 2.6 kWh battery, a range of 92 kilometers and a price of 6,500 euros. The Ösa + It is the superior version, with 10 kW of power, 90 km / h of top speed, a range of 84 kilometers and a price from 8,500 euros.