The boys of Carwow They tend to bring us interesting acceleration races in which they face all kinds of vehicles, from spicy compacts to pick ups or even large trucks. Today's protagonists have little or nothing to do with each other, but they both share a powerful mechanic at their core.
Our first opponent is the Alfa Romeo Giulia Quadrifoglio, which has a 510 hp 2.9 Biturbo petrol engine made of aluminum, which ensures exceptional performance: a top speed of 307 km / h, an acceleration from 0 to 100 km / h in just 3.9 seconds and a maximum torque of 600 Nm at 2,500 rpm.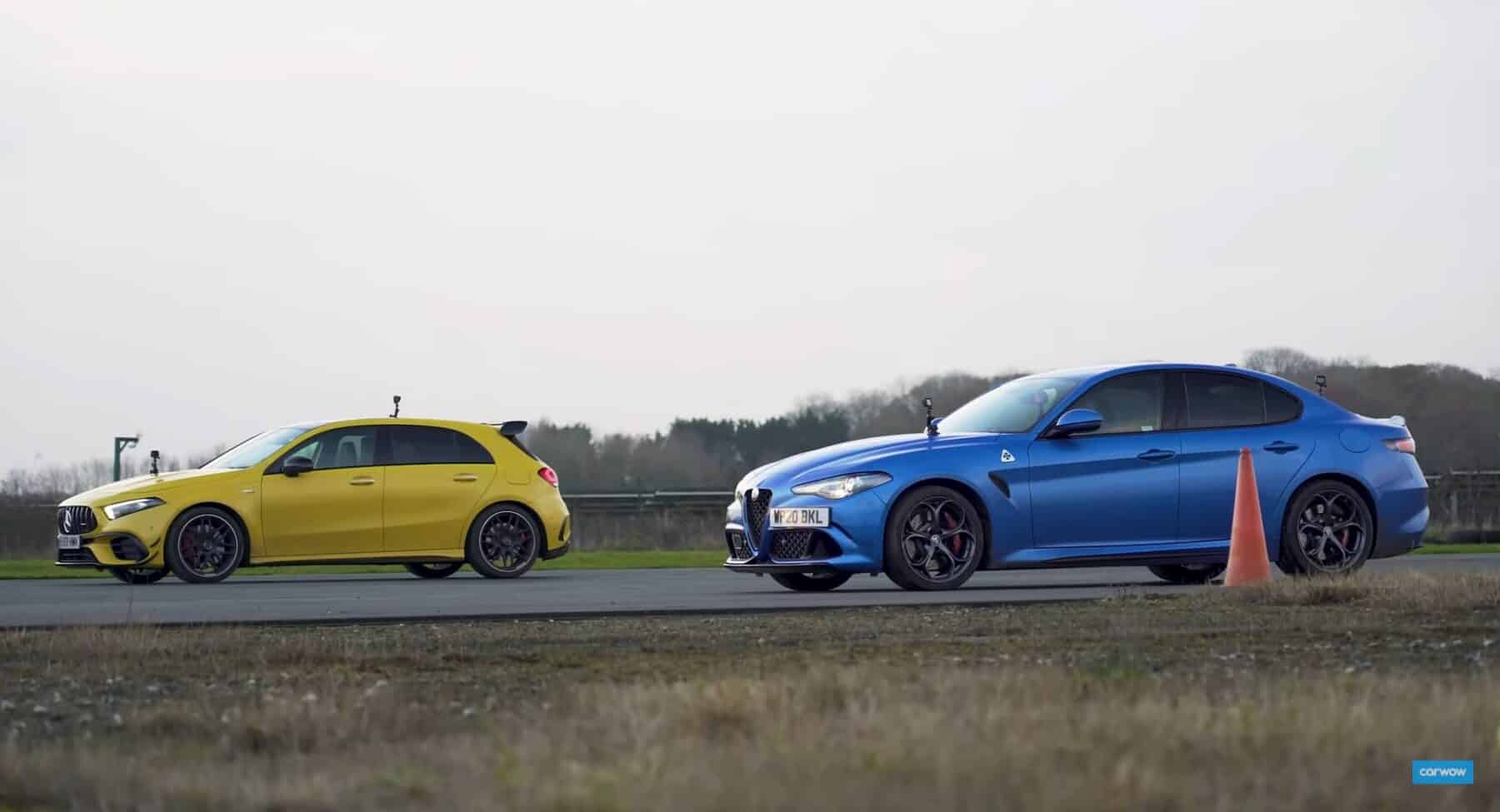 For its part, the Mercedes-AMG A 45 S 4MATIC + is currently the most powerful compact with the four-cylinder supercharged group manufactured in large series, an engine that can be purchased in two levels of power and torque. The simplest reaches a power of 285 kW (387 hp), which is not bad at all.
In the S variant, this 2.0-liter engine peers into the characteristic power spectrum of higher categories with its 310 kW (421 hp). The new AMG SPEEDSHIFT DCT-8G eight-speed dual-clutch transmission allows the spicy compact to accelerate to 100 km / h from a standstill in 3.9 seconds. Can it handle the Italian?