Unfortunately, these days we have had to get used to waiting months and months for the arrival of our new car. The semiconductor crisis has caused significant delays in deliveries. However, in some parts of the world, owners have to wait … because you have to defrost your car.
This is the case of cars arriving from South Korea to port of Vladivostok, in Russia. Mother Nature is capricious and, during the voyage, some boats have to face extreme weather conditions. The consequence? Vehicles arrive at Russia's largest port encased in a thick layer of ice.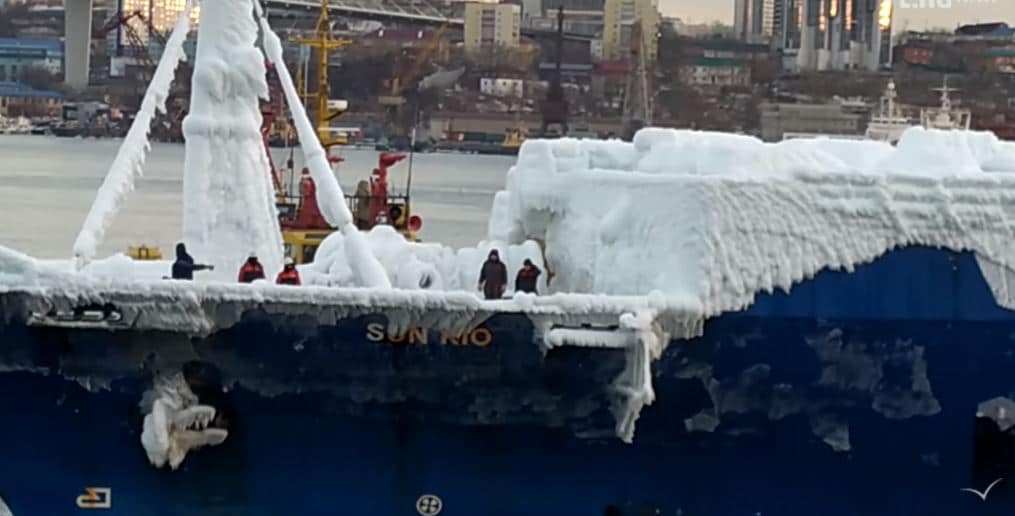 Cars made into ice cubes
Today we bring you a curious video of this boat ironically baptized as Sun Rio. Built in Japan in 1991, the ship carries the flag of Panama, where the temperature varies between 24 to 32 degrees Celsius throughout the year. It has been in service for three decades and currently serves along the Vladivostok – Toyama – Busan route.
Quoting the captain of the freighter, the Russian publication VL points: «It is December, the sea is rough and windy. Water splashes on board, forming a crust. It's not a big deal, but this year the winds are much stronger than usual. In any case, sailors are used to it, it has happened before«.
According to the outlet, the ship was only carrying Japanese vehicles on the deck. We talk about models like Honda Fit and Jazz or the Toyota Tank and Roomy. Apparently, it is quite common for vehicles to arrive in this state during winter.
When it happens, sailors have to break all the ice before unloading the cars from the ship. They apparently use all kinds of tools for this, from reagents and fire hydrants to an old crowbar. And yes, sometimes cars do get damaged in the process.
Source: Motor1 USA