If you are looking for a perfect family, without a doubt, the Audi RS 6 Avant is your car. Representing the next chapter in the success story of Audi Sport, this model offers visceral design, exhilarating driving dynamics and maximum functionality. It is within the reach of only a few mortals, but if you are looking for a 600 hp V8 station wagon, you will not regret the purchase.
However, those of us who are more of BMW than Audi have always missed a Touring body in the BMW M5 Competition, and it goes without saying that, after the debut of the BMW M5 CS, we have long dreamed of a family variant of this German beast. A BMW M5 CS Touring light, luxurious, powerful, exclusive and, above all, versatile.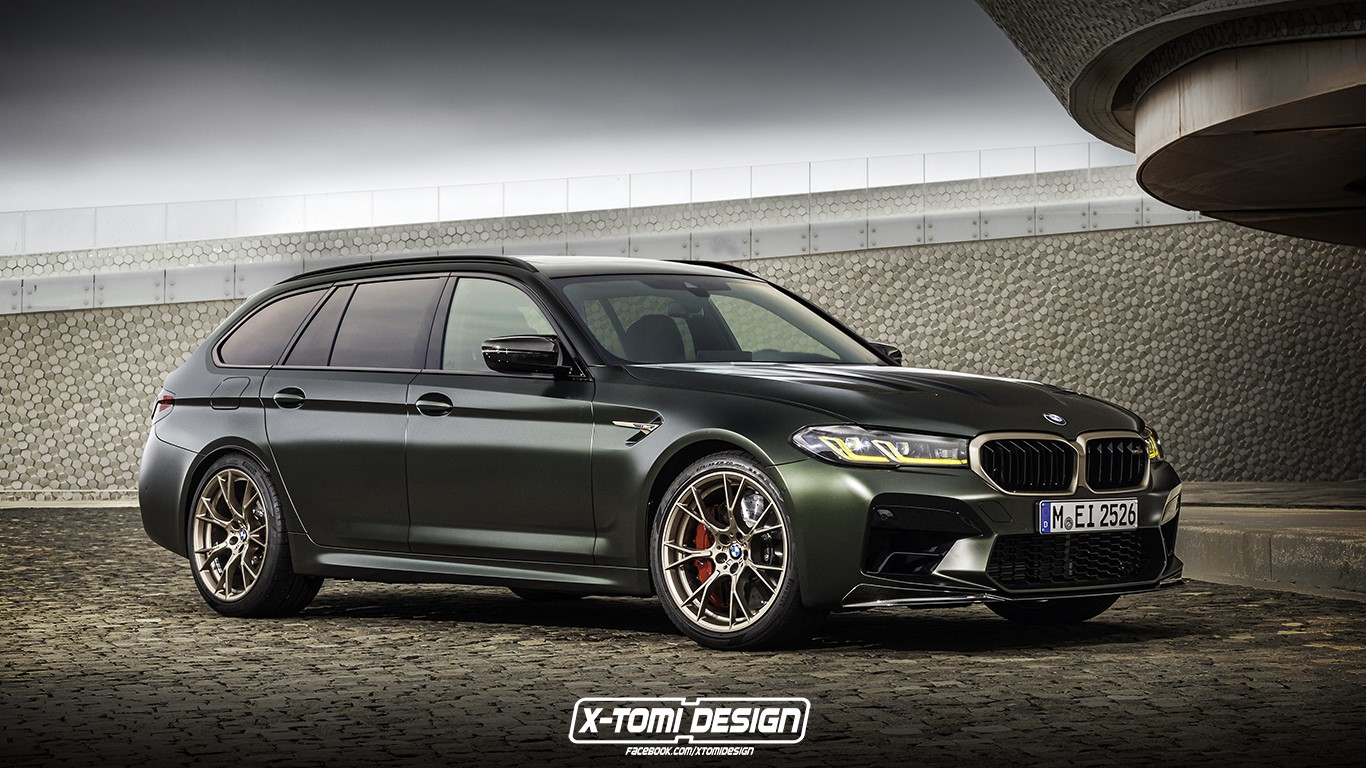 One of the dreamers is X-Tomi Design, the well-known designer who today shows us a graphic representation of what this supposed BMW M5 CS Touring would look like. Under the hood, the station wagon would have the well-known 4.4-liter V8 engine, which in the saloon variant increases its power to 635 hp (467 kW) and 750 Nm of maximum torque.
Associated with the eight-speed automatic transmission, it is capable of accelerating from 0 to 100 km / h in just 3.0 seconds and from 0 to 200 km / h in 10.4 seconds. Its top speed is electronically limited to 305 km / h. On a technical level, it incorporates an active M differential and the all-wheel drive system selectable with modes 4WD, 4WD Sport Y 2WD.