Key facts:
Bitcoin Notes are physical tickets where you can save and manage your BTC.

For the 20th anniversary of bitcoin, tickets can be claimed.
That's right, Offline Cash, a company dedicated to blockchain security, announced that they will launch Bitcoin Notes: physical tickets where you can claim your bitcoins with an encryption of private keys, stored in an NFC chip. These tickets can be scanned with your cell phone. They add that they will have a utility similar to that of traditional physical tickets.
According to your websiteeach Bitcoin Note uses a local encrypted key combination along with a private key with which you can store your bitcoins cold, that is, without an internet connection. The goal of this is to make it easier to use cryptocurrencies in everyday life, they add.
Cash is the most common form of peer-to-peer payment, but it was previously unfeasible to issue cash notes in a verifiable, trustless, and self-custodial way. Bitcoin Note uses the same type of printing techniques as government-issued cash with an additional secure chip. We have combined accessibility and portability in four denominations starting at 1/1000th of a bitcoin. Now everyone from kids to grandparents can use and hold BTC without the need for accounts or passwords.

Cameron Robertson, co-founder of Offline Cash.
Bitcoin Notes will be claimed in 2029
Offline Cash explains that "with a simple touch anyone can verify their stored bitcoins, with the multi-signature key that it offers you to claim them immediately." Also, the decryption key can only be released when the note is "hacked" and reported through your serverthen the key can be rewritten to keep the BTC for a long time.
Carrying a Bitcoin Note is like carrying a paper wallet but in the form of a bill with a classic statue engraved on the front. In addition, they have a bitcoin renewable energy production scene on the back, as shown on their website.
The banknotes use the same secure printing techniques as traditional fiat money, including finely detailed microtext, raised embossed printing, as well as foils and a tough synthetic polymer.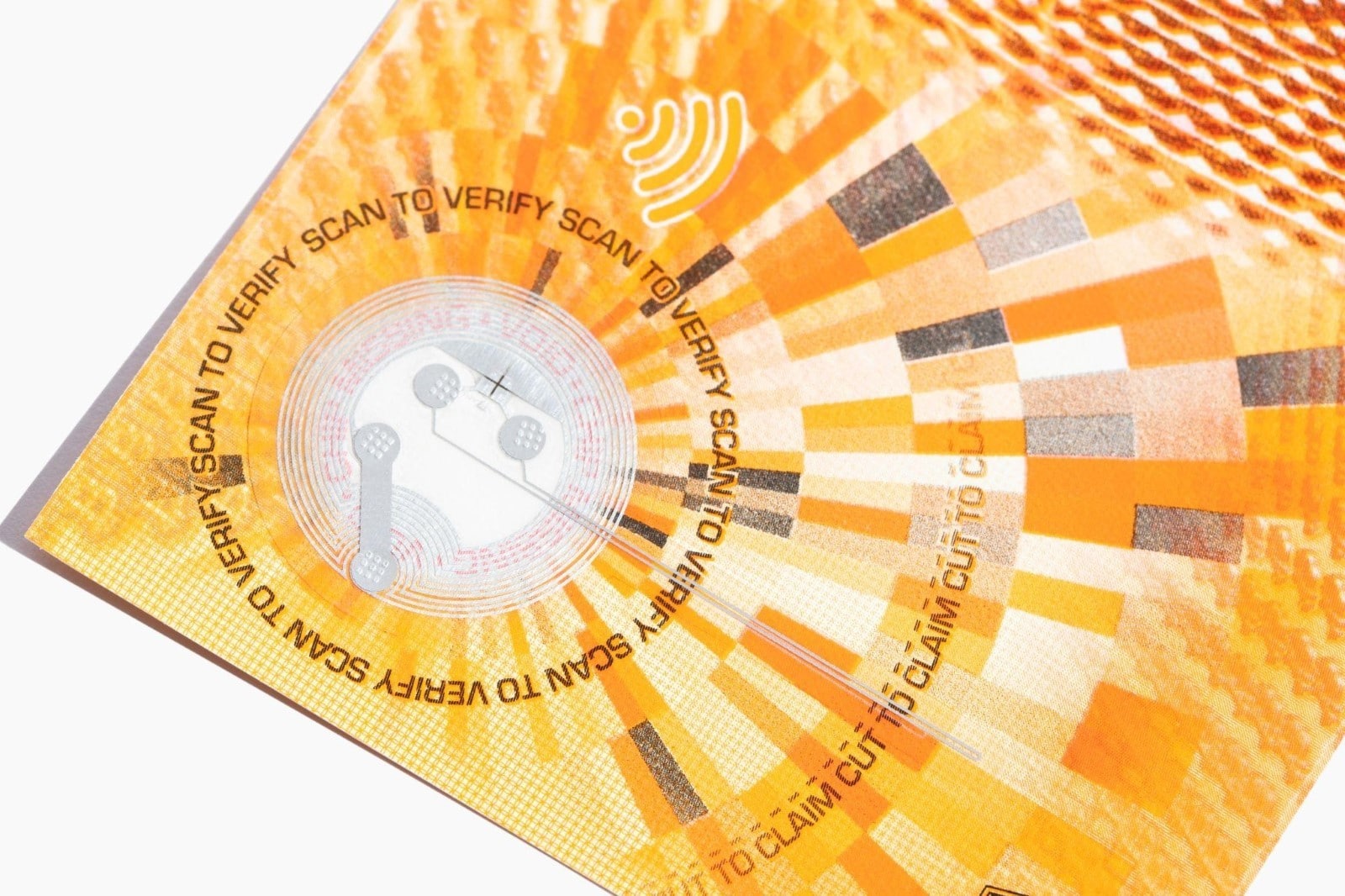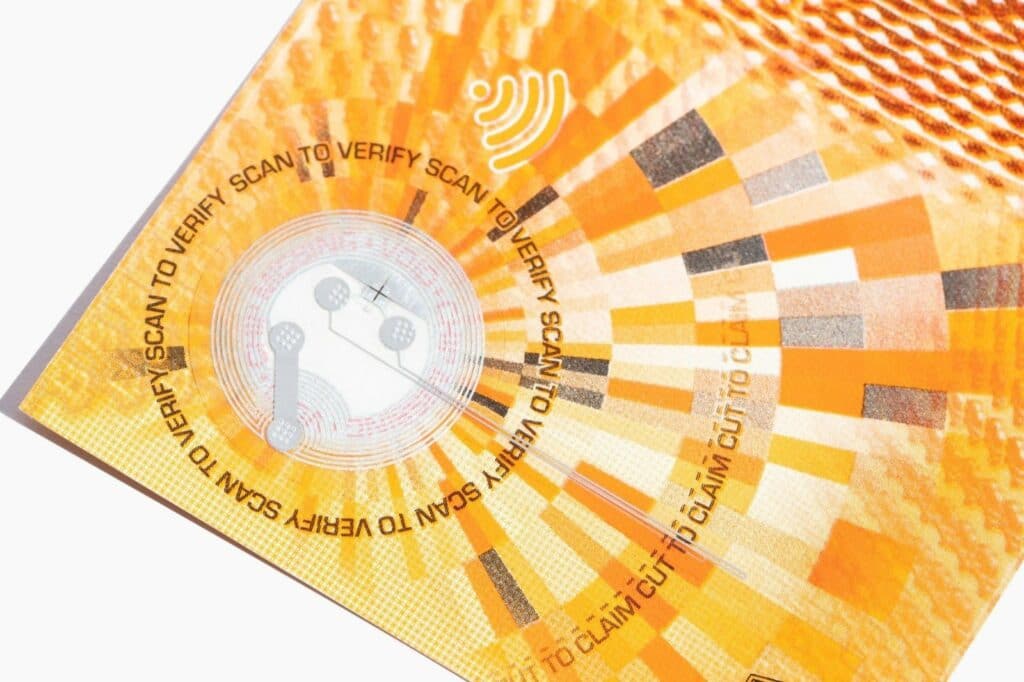 Like cash, bitcoin bills are created in denominations that can be spent anonymously around the world, including areas without network connectivity such as war zones or developing countries. In this way, the adoption of BTC will be easier for people from smaller countries and with the style of physical bills, they conclude.
"What's the point of using a physical note instead of an app?"
According to a forum, there are different comments and opinions regarding the use and function of these notes or physical tickets. Comments like, for example, "If everyone who owns these Bitcoin Notes will just have to scan and cut it, then what's the point of using it instead of an app?" They also commented on how little information there is on their website about this product.
Others commented about the insecurity of notes with NFC chips that can be scanned by other users who have access to this Offline Cash server. "The central point of cryptocurrencies is to manage the functions of a product in such a way that the mathematical security that I will have the money is noted, something that Offline Cash does not do," mentions a forum user.
More details about this product have not yet been announced and they estimate that by January 3, 2029 all the funds that are stored by the holders of these Bitcoin Notes can be claimed, that is, seven years later.