Cash App, a Bitcoin wallet, will integrate three new functions to its platform, with which they want to promote the original cryptocurrency to be easier and more accessible to everyone, massifying its adoption among people around the world.
Miles Suter, product manager of the subsidiary company of Block, was the one who reported the improvements in the wallet, within the framework of the Bitcoin Conference 2022where CriptoNoticias said present.
The first improvement seeks to make Bitcoin "more relatable." This, through an option that will allow people to convert their fiat money into BTC. For this, users will be able to invest their paychecks in the percentage they want.
As he explained, You can select the percentage of salary in fiat (between 1% and 100%) that you want to convert to bitcoin. For this conversion there will be no cost, it will be a completely free transaction, he assured.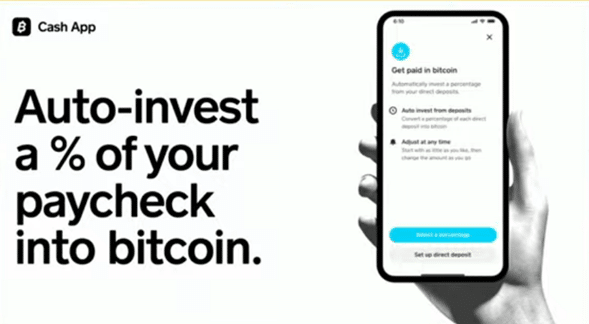 "This is the largest implementation of a feature of this scale today, and we already have a significant number of customers who want to receive recurring paychecks in the Cash App," Suter said.
This function is reminiscent of the one that the company Athenas, operator of bitcoin ATMs, wanted to implement in El Salvador last year. As reported by CriptoNoticias, through the ATMs of that company, a certain percentage in dollars of the worker's salary would be exchanged for BTC, which would then be deposited in the government wallet, the Chivo Wallet.
The difference, obviously, is that in Cash App the conversion would be done within the wallet itself, therefore, the risk that the State has control of the deposited funds is reduced.
Bitcoin Roundups
The next announcement was the possibility of making roundups of bitcoin within the wallet itself. According to Suter, this is to make BTC "even more instantly available."
The roundups They allow the use of credit or debit cards that are backed by cryptocurrencies, in this case, in bitcoin, to pay for products and services. In them, Rewards can be received in the form of a percentage for each purchase made and returned in BTC.
For Suter, roundups "They are an easy and free way to invest" the exchange of transactions that are paid with a bitcoin-backed card. This would benefit those who want to pay at merchants that do not accept BTCfor example.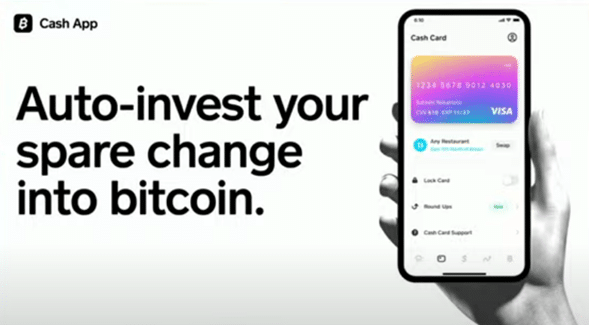 "All you need to do is have a free personalized dual card that allows round-ups and pick bitcoin," Suter explained, adding that this option "is another great way to get people on board with Bitcoin in a really seamless way."
A single QR for on-chain and Lightning transactions
The last announcement gave what to talk about. With the intention of making Bitcoin even more universally accessible, Cash App will start receiving payments through the Lightning Network (LN), after already allowing withdrawals using the network's second-layer solution in February.
"In the coming months, you will be able to receive bitcoin via the Lightning Network without the need for block confirmations and for free," Suter said.
In that sense, he also announced that they will implement a unified QR code, through which transactions can be received through the main chain of Bitcoin (on-chain) and LN.
"We believe that the best solution is a magical QR code, which combines the details of the chain and Lightning invoices," said the product manager of Cash App.
For Sweater, users should not choose the channels through which to send and receive their bitcoin payments. "It should be a perfect intuitive experience," he agreed.
"We are in contact with the Bitcoin open source design community to ensure that we are all aligned with wallet partners across the ecosystem. And we've already started communicating with certain teams to ensure there are no failures," he said.
Suter considered that this improvement in Cash App will allow adoption to be "more solid", making life easier for all those who use bitcoin as a means of payment, fulfilling the objective of making it "the native currency of the Internet".
"We have heard that Bitcoin cannot scale. But it is happening before our eyes. Millions of users can now go beyond using Bitcoin as a store of value. And get closer to its destiny as the native currency of the internet and the world."

Miles Suter, Product Manager at Cash App.