Key facts:
The developer company supports the "social consensus" of the community to move forward to Ethereum 2.0.

In addition, they warn about possible failures in the operation of network forks.
The Chainlink protocol informed its users that it will not support any of the possible forks (or forksin English) that the Ethereum network may have, including those that work with proof of work (proof of work or PoW).
The determination is in line with the decision of the Ethereum Foundation and the community to update the network to a consensus with proof of stake (Proof-of-Stake or PoS). This resolution, ensures the company, was reached through the "social consensus", and on that they base themselves to support this initiative.
Instead, Chainlink will support the new version of the network, Ethereum 2.0, which will work with proof of stake instead of the current proof of work to validate new blocks on the blockchain. "The Chainlink protocol and its services will remain operational during and after the merger to the consensus layer with PoS," the developer company reported.
Fusion, also known as The Mergeis the passage to this new version, which is projected for mid-September. "Chainlink Labs is following a rigorous quality control process in preparation for the merger," they added.
In this sense, it is pointed out in the communication the possibility of decentralized applications operating on forked versions of Ethereum behaving "unexpectedly". Therefore, they emphasize the need for developers to comply with certain security guidelines to protect end users.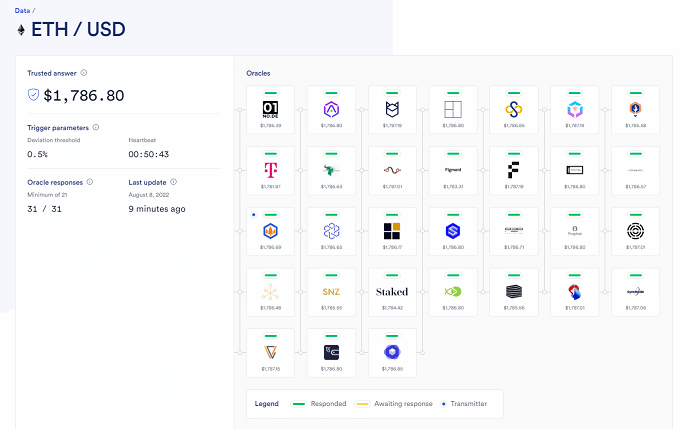 Chainlink is a protocol compatible with Ethereum and other networks that provides decentralized oracle services. The objective of these tools is to provide each of these networks with data from the external world, such as the market price of certain assets.