Bugatti and Champagne Carbon have been associated since 2018 and although both companies do very different things, the truth is that being from the same French region of Grand Est they have always sought to collaborate.
The first manifestation of the association was the launch of 'ƎB.01', a champagne made up of 90% Chardonnay and 10% Pinot Noir. Only grapes from the most distinguished Champagne terroirs from a 2002 vintage were used.
Now, Bugatti and Champagne Carbon, inspired by the haute couture creation of La Bouteille Noire, reveal the world's most spectacular handmade champagne bottle and case.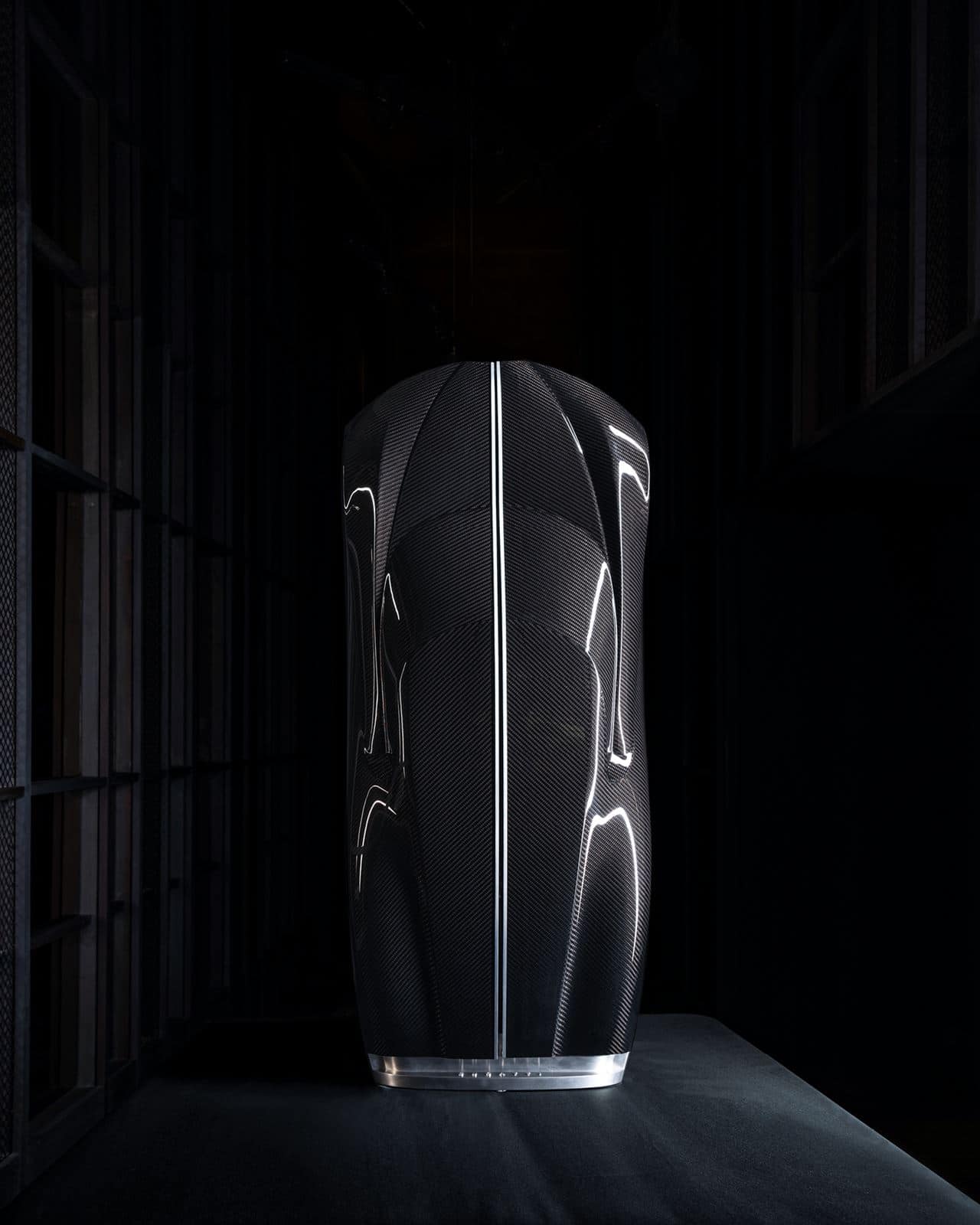 A 15 liter carbon fiber bottle, itself the result of 150 hours of craftsmanship involving 37 steps, is safely housed within a sculptural box, which is inspired by La Car Noire and the fluid elegance of the Type 57 SC Atlantic.
The box itself is a masterpiece, with 314 individual sheets of pre-impregnated carbon fiber, exactly like the materials used in the Bugatti line. State-of-the-art technology inside includes a solid-state automatic thermodynamic cooling cell, typically found on orbiting satellites, along with 14 high-end fans that circulate cool air within the case.
La Bouteille Noire sits on an illuminated base, which in turn is a miniature version of the elegant La Bouteille Noire taillight.
The case opens and closes with the push of a stainless steel button, bathed in soft blue light. The doors themselves are adorned with a laser-cut piece of aluminum, mimicking the center fin of the Type 57SC Atlantic, and open with technical hinges and a bespoke drivetrain to reveal a sumptuous interior. As the doors gently open, another automatic system releases the neck of the bottle, which is secured while closed.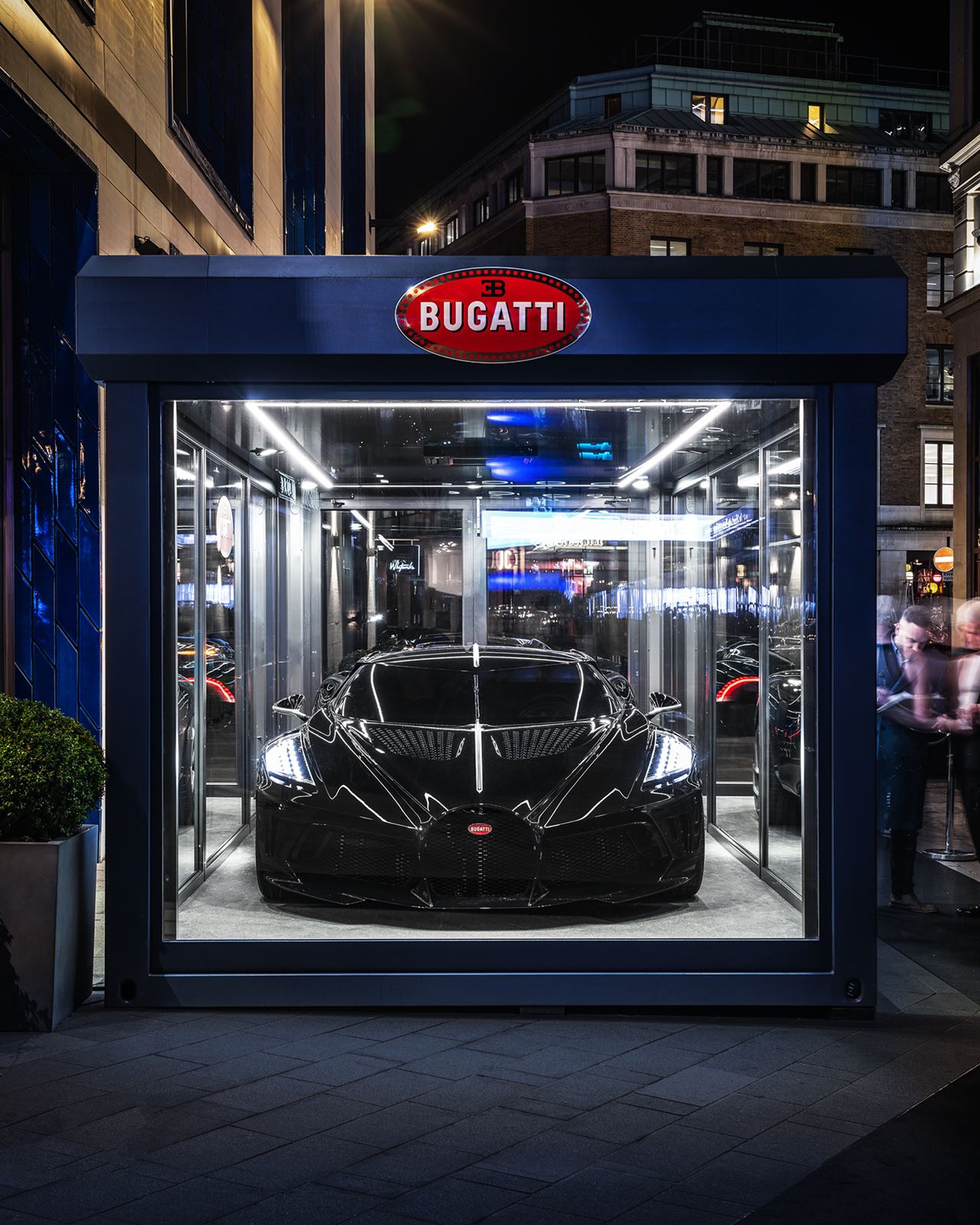 The fine Havana Brown leather It lines the interior, just as it does in La Car Noire, which is softly illuminated by aluminum-clad LED lights.
On this occasion, they have chosen a 2000 Vintage blend of 60% Chardonnay and 40% Pinot Noir.
La Bouteille Noire was revealed at a private event last week at The Londoner, London's newest five-star hotel and the world's first super boutique residence.
Prices of the bottle have not been revealed but surely more than one can buy a car or a flat with its RRP.
Source | Bugatti