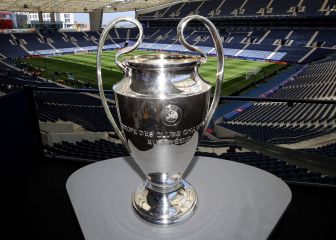 The football world looks to Vienna. The Executive Committee and the Congress that UEFA celebrates this Tuesday and Wednesday in the Austrian capital are essential to know what the new Champions League that starts from 2024 will be like, already with 36 teams instead of 32. There are several points of disagreement, as this newspaper published, and UEFA is willing to give in on several of them to satisfy all those involved.
The most important is that of the two classified by UEFA ranking, a measure that the ECA (Club Association) put on the table in response to the Super League. Although interesting on many levels, over time it has become a problematic claim. This was announced by the president of UEFA, Aleksander Ceferin, in an interview in As a few days ago. There are other ways to grant these places for sporting merits, just what the European Leagues and the Fan Associations demand, which showed their discomfort from the beginning on this matter and thus reflected it with protests in Bundesliga matches on the last day.
The other point of disunity of the new Champions League with the main leagues is the number of games to be played. UEFA announced that there would be 10 from the first phase, instead of the current 6, but this means a huge calendar problem for championships like the Spanish or English with hardly any space between weeks. A solution published by various media, including L'Equipe, would be something in between: 8 games in the first phase, that is, more than now but less than initially projected.
Nasser Al-Khelaifi, President of ECA, announced after the meeting of the clubs in Madrid that they were convinced of "bringing a beneficial proposal for teams and fans to the Congress this Tuesday in Vienna". The Athletic announces that its proposal would be to award these two places for the best leagues by coefficient in the last year, instead of the best clubs in the accumulated of the last five. Thus, leagues would be awarded instead of clubs.
Another issue that remains up in the air is that of the Final Four. Ceferin has already said that he likes her and also commented in the interview in As that there is a system that he could not yet give details about that also emerges as a great option. Of all this more things will be known after the meetings between the main football managers that are being held in Vienna these days. The new Champions promises.
[