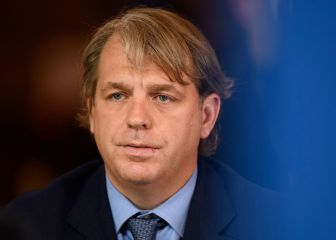 Chelsea already know who will be the new owner of the club. In the middle of the night the blues website announced the agreement for the purchase of the entity by the group headed by Todd Boehly, owner of the Lakers and Dodgers.
"Chelsea Football Club can confirm that terms have been agreed for a new ownership group, headed by Todd BoehlyClearlake Capital, Mark Walter and Hansjoerg Wyss, acquire the Club," read the statement, published at 2:37 a.m. Spanish time last morning.
The sale will be made for 2,500 million pounds sterling (2,923 million euros) which will be used "to buy the shares of the Club. Said income will be deposited in a frozen bank account in the United Kingdom with the intention of donate 100% to charitable causesas confirmed by Roman Abramovich. UK government approval will be required for the income to be transferred from that account," the text explains.
In addition, the new owners undertake to put another 2,046 million euros for "additional investments for the benefit of the Club. This includes investments in Stamford Bridge, the Academy, the Women's Team and Kingsmeadow and continued funding from the Chelsea Foundation."
In the absence of final approval, offers such as that of Sir Jim Ratcliffe, who offered 5,000 million euros for Chelsea to return to British hands, are already behind. Also The possibility, remote that yes, that Chelsea was excluded from the next edition of the Premier League vanishes in case the money destined for the purchase of the shares were to end up in Abramovich's pockets, one of the conditions imposed by the British Government, since, as the statement explains, that money will be destined for charitable purposes.


[