The Government of China does not cease in the persecution of bitcoin (BTC) miners and warns state companies that engage in these clandestine practices, that they will have to face more severe legal measures.
The wake-up call is due to the fact that cryptocurrency mining equipment operating in some state-owned companies has been discovered, a fact reported by CriptoNoticias.
In this regard, the National Development and Reform Commission of China has again stated that they will not tolerate the use of public resources of the State to mine cryptocurrencies.
They also reported that the authorities provincials will have greater responsibility in the inspection and cleaning of everything related to bitcoin of government entities, highlighted Bloomberg.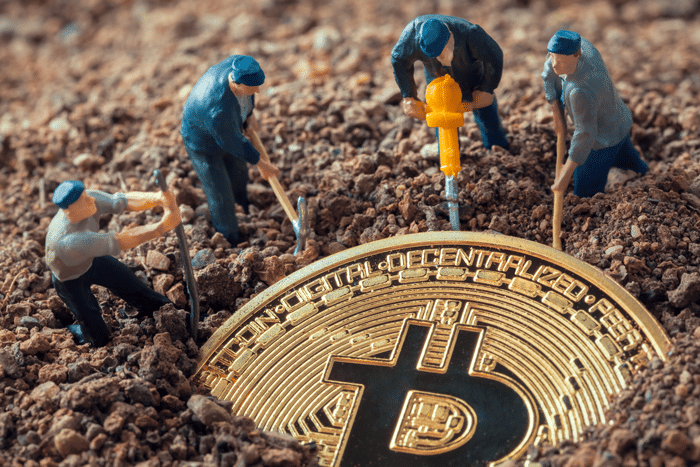 According to the Chinese authorities, the ban on bitcoin mining is related to the high energy consumption of that industry and this would affect the energy supply, especially with the arrival of winter, the time of year when the demand for electricity increases. .
Bitcoin mining and electricity consumption in China
Last October, the Commission identified 136.77 megabits per second (mbps) traffic in cities such as Suzhou, Xuzhou and Nanjing, the capital city of Jiangsu province, while 4,502 IP addresses involved have been identified. An increase in consumption that this entity relates to possible clandestine Bitcoin mining activity.
All this, despite the fact that, with the ban on cryptocurrency mining activity in China, the mining power or hash rate (hash rate) of the Bitcoin network fell to 0% in that country, according the Cambridge Center for the Financial Alternative (CCAF).
While, in the United States, the mining power has increased to 35%, since the attack from China has caused a large migration of miners and companies, which have been settling in the United States and other countries in recent months. .
Official expelled for allowing clandestine BTC mining
In fact, the authorities took action against a government official which allowed Bitcoin mining activity in the country.
Is about Xiao Yi, member of the Chinese Communist Party (PCC) and vice president of the Provincial Consultative Conference of the Party in Jiangxi, southeast of the country.
"It abused its power to introduce and support companies to engage in virtual currencies that do not meet the requirements of national industrial policies," he said in a release the PCC.
The sanction against Xiao reaffirms China's decision to end Bitcoin mining in that country, as it was exposed by the People's Bank of China, last September.
At the time, they indicated that all activities related to cryptocurrencies were "strictly prohibited and firmly banned in accordance with the law.