Bitcoin mining in China, which has continued to operate underground following government bans, currently ranks second in global Bitcoin hashrate.
The Cambridge University Center for Alternative Finance (CCAF) re-included Chinese miners in its statistics, after a update recent to your web platform. To the surprise of many, the mining power from the Asian giant represents 21.11% of the total hashrate of Bitcoin.
The 45 EH/s of power that it averages bitcoin mining in China they are not at all discreet, if the secrecy to which said activity is subjected in that nation is taken into account.
It is important to note that the Government of China began a crusade to ban Bitcoin mining in various regions of its territory in mid-2021, as reported by CriptoNoticias.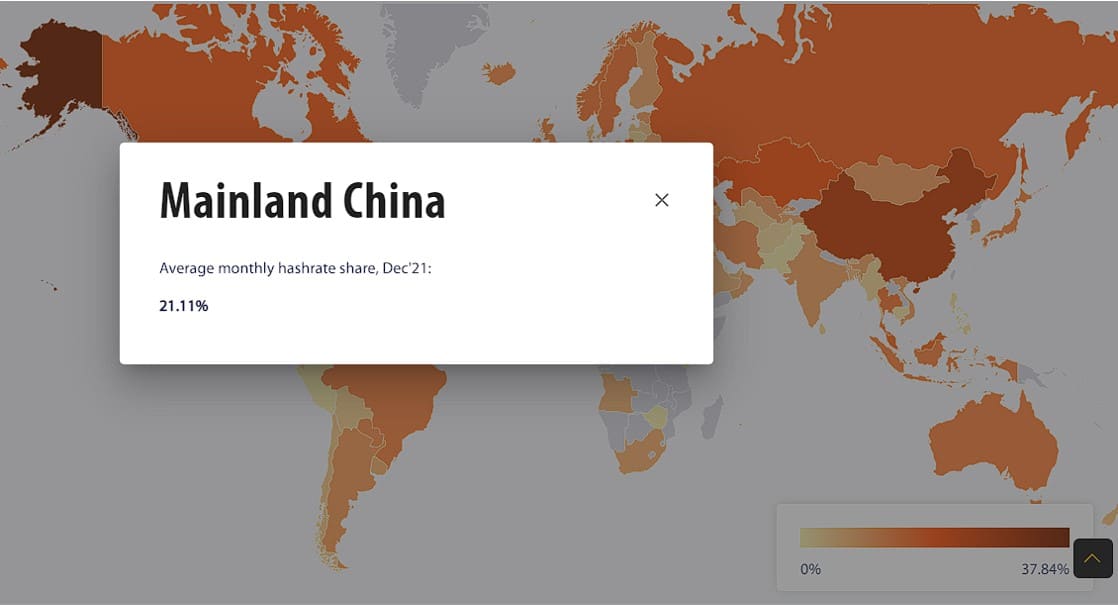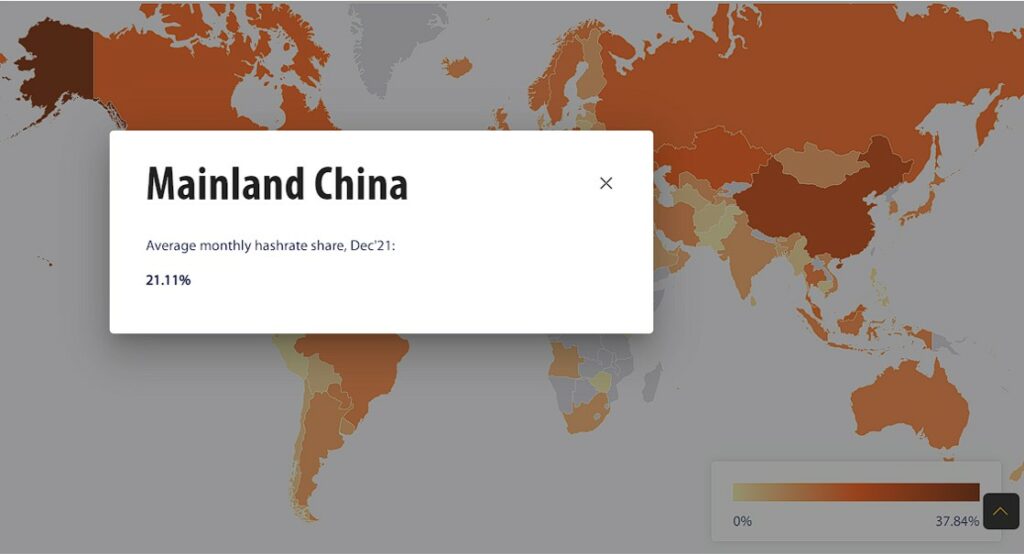 China, where more than 50% of Bitcoin's computing power residedwas left without representation by some of the biggest farms and mining pools in the niche.
These were forced to emigrate to other countries, while the independent farms and miners who did not would have two options: sell their equipment and retire or try to mine on the sly.
Advertising

The exodus of large Bitcoin mining companies out of China was the perfect opportunity for other countries to take the lead in producing blocks from the BTC network. Kazakhstan and the United States were some of the favorite destinations for Bitcoin miners being the North American nation the one that has preserved the leadership of the Bitcoin hashrate by country since then.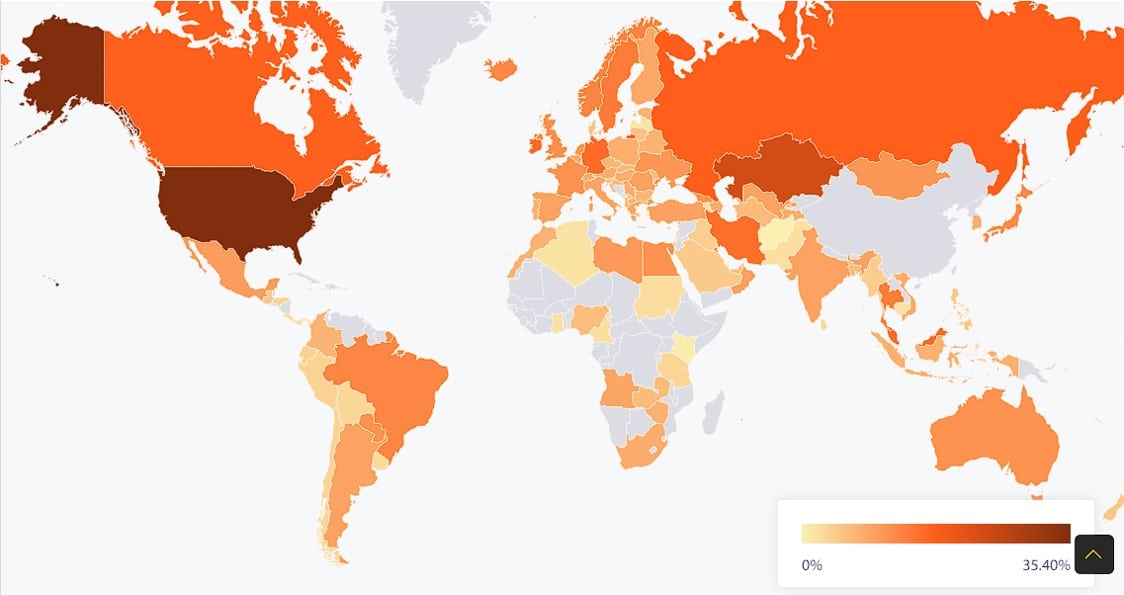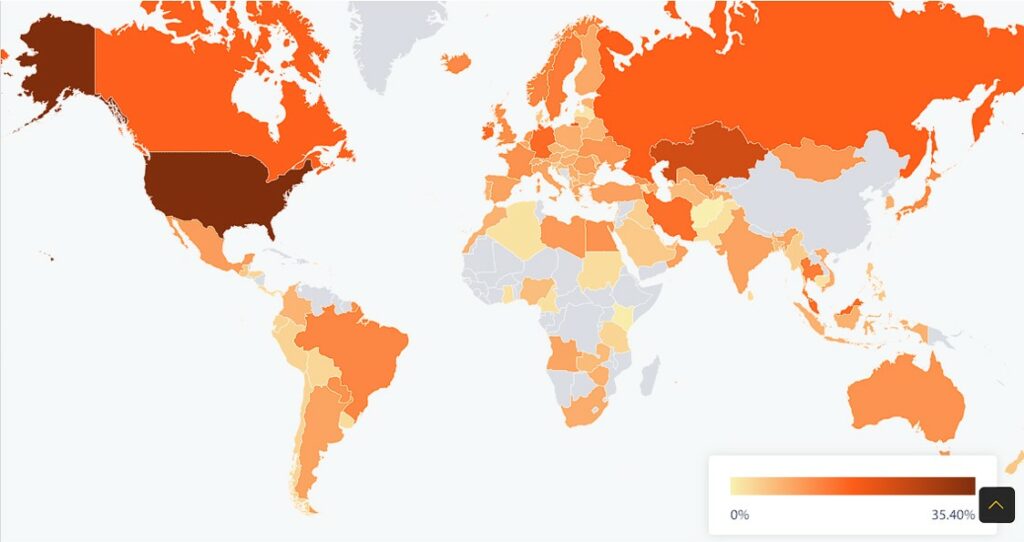 In a Tweet, the CCAF commented on the resurgence of China on the Bitcoin mining map. In addition, they described that for the first time the map offers data on the activity in each US state, which currently concentrates more than 35% of the network's hashrate in its territory.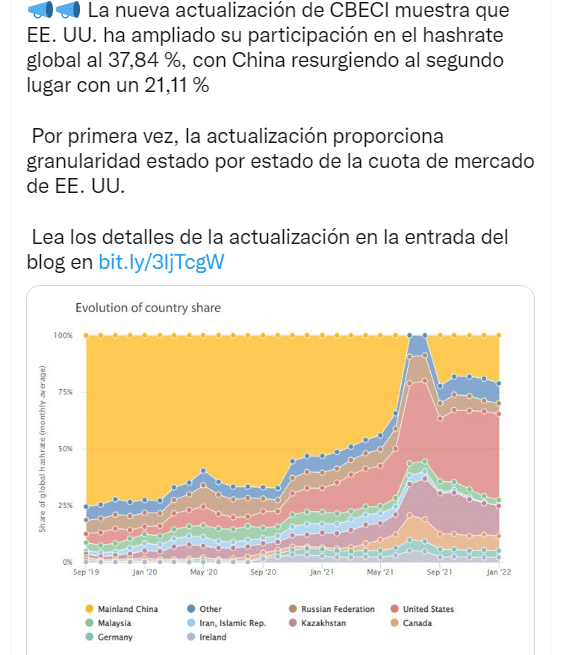 Underground Bitcoin mining in China
The existence of active miners in China is not new. At the end of 2021, CriptoNoticias shared a report made by the CNBC network in which it already It was estimated that approximately 20% of the total Bitcoin hashrate came from this country.
According to the information in said report, Chinese miners have used the redistribution of their equipment in a segregated manner, in order not to arouse suspicion due to significant increases in electricity consumption.
Other strategies consist of locating in remote places where they can use alternative energy sources and mining Bitcoin in pools located in other countries.
The problem with engaging in mining in Chinese territory today is the consequences that anyone caught by local authorities may face; which can range from the confiscation of all mining equipment, to be added to government blacklists or face criminal charges.
An example of the consequences Chinese cryptocurrency miners face is what happened in the Inner Mongolia region in September last year. On that occasion, the authorities confiscated more than 10,000 mining equipment from one of the 45 farms that had already been closed to date.