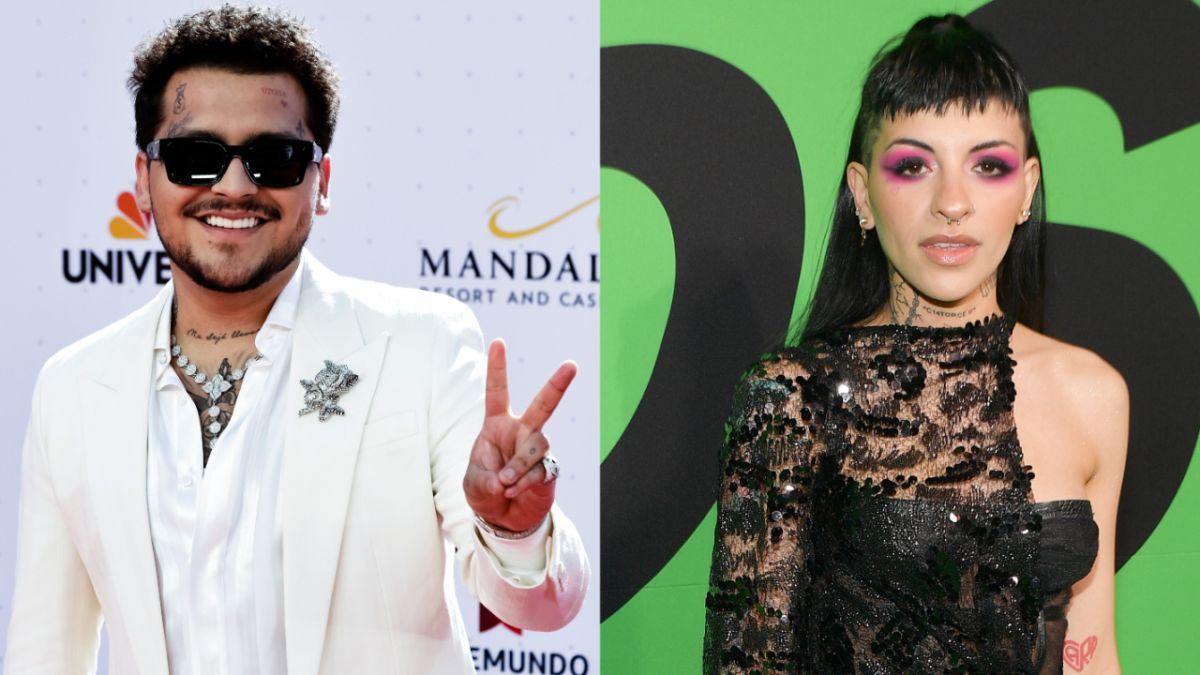 The program 'Gossip No Like' revealed new details about the relationship between Christian Nodal Y Cazzuwho would currently be in Argentina, the country from which she is originally, looking for her love nest.
According to Sergio Catalán and Elisa Beristain, the interpreter of 'Botella Tras Botella' would have given backtracking on his plans to move to the state of Californiawhere he had planned to lead a life surrounded by luxury, but love and his momentary withdrawal of the reflectors They would have caused him to give a rudder and now he is planning to rebuild his life in the South American nation.
"He is in Argentina, he is resting, he is relaxing from all this that has happened, but not only that, he is looking for a property to live there, to get away from his life as a millionaire in Los Angeles, to go live where the world ends , Argentina", said Sergio Catalan.
The also actor was seconded by Elisa Beristain, who pointed out that Christian Nadal and Cazzu's plans are not limited to buying or renting their next home, but would go further, since are planning to expand the family.
"Comadres and, as if that were not enough and as a bun, our Argentine cockroaches gave us information that he is not only there composing with his wife. We can tell you here, on 'Gossip No Like', that they have talked about the possibility of having a child. Just as you hear it, the man is already thinking about being a father and, obviously, with the aforementioned that, from what we also know, now in Argentina they are already practicing, "concluded the Mexican journalist.
The seriousness with which Nodal is taking his new relationship is not surprising, because, as happened with Belinda, with Cazzu it is also going at an accelerated pace, to the point of saying that I would already have a tattoo in his honor.
Keep reading:
What will happen to Chiquis Rivera's mansion after her divorce from Lorenzo Méndez?
Juan Collado, husband of Yadhira Carrillo, bought a luxurious apartment in Madrid while in prison
Do they move in together? Zendaya and Tom Holland are seen visiting luxurious condo in Brooklyn
Bobby Larios, Niurka's ex, boasts the simple house he shares with his wife in Miami