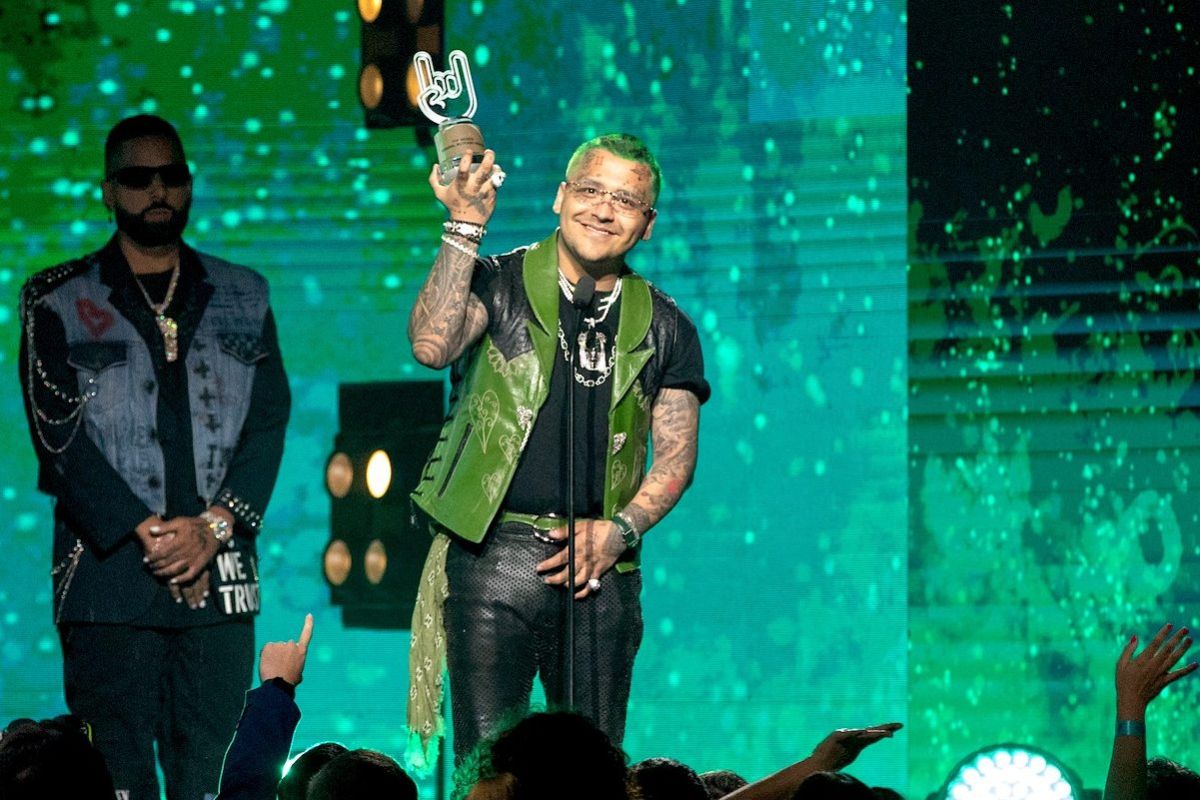 It seems that Christian Nodal does not stop giving something to talk about because he recently announced his break from the stage, a video of the singer saying 'I love you' to his alleged partner Cazzu has circulated, something that did not make his fans very happy, who criticized him.
It was in a video posted on TikTok by the "paitocaicedo" account, where Nodal is seen walking alongside the rapper passing between people. Before leaving her to go on stage, for what is supposed in the video, he says goodbye to Argentina with a kiss and for what is read on his lips saying "I love you", which caused controversy.
"He already loves her so quickly?", "That one doesn't love anyone", "He says I love you HAHAHA", "The good thing is that he loved Beli and that according to how he hurt her" and "in a month he already loves her name You don't even know what that is." were some of the comments against this moment on social networks.
This reaction on the part of Internet users may be due to the fact that The couple has very little time with their public relationship, so they feel that very quickly, especially after he said that his breakup with Belinda, with whom he ended in February, hurt him.
However, it seems that both Christian Nodal and Cazzu show that they are very much in love, Well, even the rapper has defended him on social networks from the bad comments that the Mexican has received for his changes in looks. "While they bark, you shine Nodal", It was what Argentina wrote in an Instagram story with a photo of the singer on stage.
You may also be interested in:
–Julión Álvarez ridicules Christian Nodal and Grupo Firme for this powerful reason
–Christian Nodal throws a strong hint at Bad Bunny: "Even to sing stupid things you have to have talent"
–"Since I sing": Christian Nodal is booed for crying and giving a speech in full concert