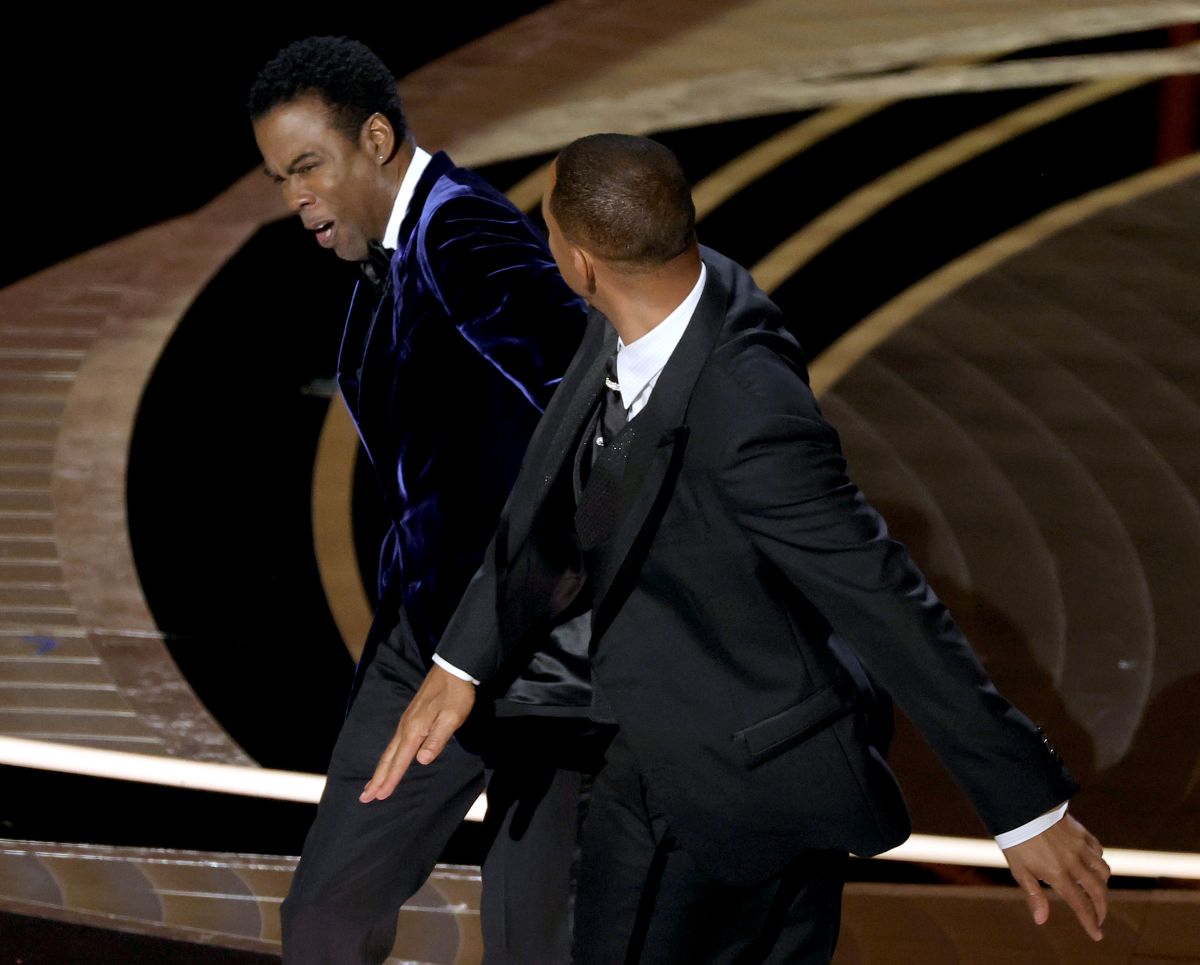 Photo: Neilson Barnard. /Getty Images
Will Smith and Chris Rock staged an awkward moment during the ceremony number 94 of the Oscar awards on March 27, when the comedian made a joke about Jada Pinkett Smithwhich caused the actor to go on stage to give him a tremendous blow to the face, a situation that in seconds went around the world becoming the fashionable theme.
However, the humor of the Mexicans could not be left behind, which is why created a piñata inspired by the shameful aggression which caused Will Smith to resign from the Hollywood Academy.
The controversy surrounding the behavior of the Oscar winner for Best Actor continues to give something to talk about, this time it became a great opportunity for the Ramirez Pinateriaa store that has become known for making paper figures inspired by all kinds of characters, from politicians, singers, actors or celebrities who are under the spotlight.
It was through their Facebook page where they announced that their most recent creation is already on sale, these are the paper figures that have the characteristics of the characters in question, in this case it is the comedian Chris Rock in his tuxedo and Jada Pinkett Smith in a green dress.
"Chris Rock Piñata so he doesn't make fun of the baldheads. Piñatería Ramírez gives you the opportunity that Will Smith had", Was what the famous store that is located in the state of Reynosa, Tamaulipas wrote.
But that has not been all, because they also shared a video in which they show that, instead of trying to break the piñata with a cane, they try to slap it, as Will Smith did during the 94th Oscar Awards.
In the recording of a few seconds they also include the controversial phrase that the actor said: "Keep my wife's name out of your f***ing mouth", with which they recreate the moment in which Smith gets up from his seat to punch Chris Rock in the face.
You might also be interested in:
–The Academy accepts the 'immediate resignation' of Will Smith after 'violation of codes of conduct'
–Will Smith resigns from the Academy after 'painful, inexcusable' assault at the Oscars
–Police were ready to arrest Will Smith after assaulting Chris Rock at the 2022 Oscars