It is one of the favorite foods in Latin America and a national treasure in Spanish gastronomy. Here we will tell you which are the best and how to enjoy them.
These tiny portions stuffed, but with a lot of flavor, either in an elongated or round shape, and coated with beaten egg and biscuit powder or breadcrumbs, are the sensation worldwide and it is that when they are fried they are golden and crispy, giving rise to a unique culinary experience. Its filling is usually meat, chicken, ham and fish, joined by Bechamel sauce. However, vegetables are very popular today, and even fruit!
The most international
Incredible but true: there are exclusive places for this dish. The Madrid bar Solo de Croquetas (Calle de Echegaray, 5) serves very gourmet and gluten-free versions, with original combinations of ingredients and flavors, such as the Galician empanada croquette. In the Mercado de San Miguel, also in Madrid, the Arzábal Basque croquettes cart is wonderful.
In Amsterdam, the Oldenhof Bar (Elandsgracht 84) has some delicious shrimp, and in Miami, Dos Croquetas (10505 SW 40th St) is very successful thanks to presentations as varied as roast pork, Swiss cheese, light mustard and toasted pickles.
From where they come?
Although there is no consensus, they say they were created by the French chef Louis de Bechamel in the court of Louis XIV (hence the name of the famous sauce!). However, they affirm that its origin is in the Italian cooks of Catherine de Medici before her wedding to the King of France in 1533. The truth is that they became famous in Paris in 1817, when the chef Antoine Cámere served a russian royal "Croquettes a la royale", by coating the béchamel and ham pasta with a crispy breading.
Basic recipe to prepare them
1. Grind and mix the ingredients of the chosen filling to perfection.
2. Cook in a skillet over medium heat; mix continuously until a 'paste' forms that peels off the bottom.
3. Add the amount of Bechamel sauce you want. The more you add, the creamier they will be.
4. Rectify the seasoning, add salt, pepper and spices to taste, if necessary.
5. Refrigerate the dough for the croquettes so that it hardens a bit before shaping and coating them. It will be easier this way!
6. If you pass them twice in beaten egg and breadcrumbs, they will keep their shape better when fried in hot oil. In batter, refrigerate for at least an hour before frying.
7. When you remove them from the pan, place them on paper towels to absorb excess fat. Enjoy!
The word croquette comes from "Croquer" (creak) and in France they call it croquette. In Holland it is kroketten or kroket , in Japan korokke (they eat it stuffed with fish or mashed potatoes), while in Portugal it is croquettes and in germany kroketten.
Surely you are interested: The 13 best croquettes recipes that you have to prepare
The most popular combinations?
Using a traditional recipe, you can create fantastic mixes to conquer the palate of your guests.
With Spanish influence
Cooked and fabada.
Italian
Rice with ground beef, risotto, potatoes (mashed and with cheese).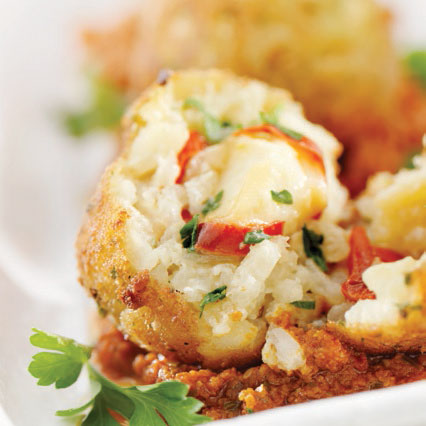 With vegetables
Mushrooms, mushrooms, cauliflower, artichokes, broccoli, chard and spinach with cheese.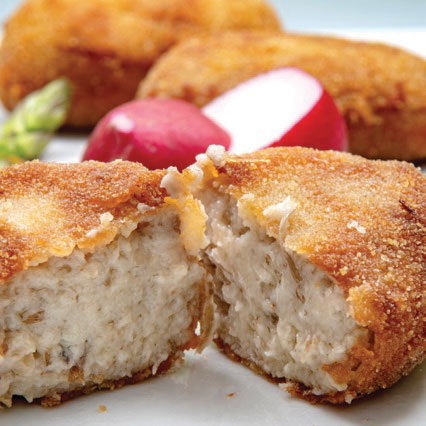 With cheeses
Roquefort, idiazábal, parmesan, Cabrales, provolone with tomatoes and basil.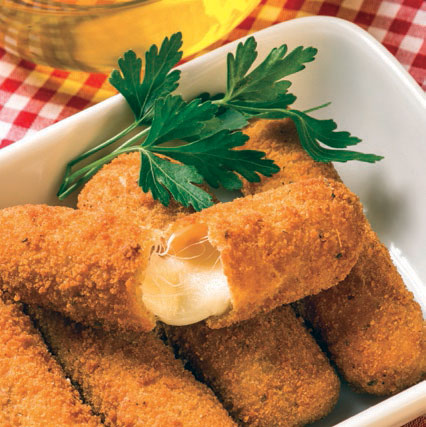 With seafood
Cod, squid in its ink, shrimp and bonito.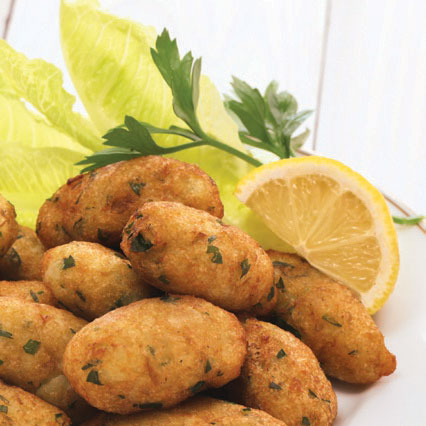 With charcuterie
Iberian ham, chorizo, blood sausage, sobrasada and sausage.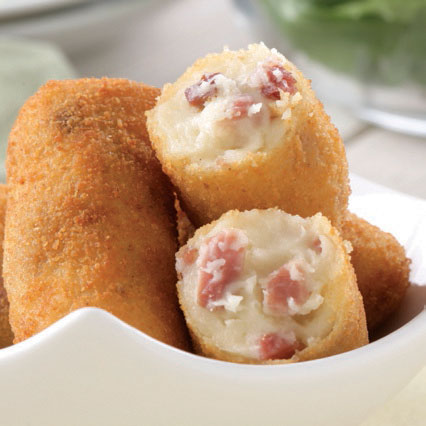 Sweet creams
Custard, rice pudding or chocolate.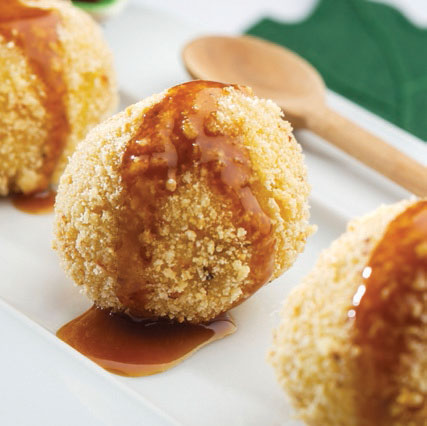 What are your favorites?
By: Mari Rodríguez Ichaso