Key facts:
Gloria Zhao works on two Bitcoin improvement projects, thinking about improving transactions

OkCoin has donated over $1 million to Bitcoin developers
Developer Gloria Zhao won a grant this week to improve the Bitcoin Core protocol, using her efforts and knowledge to earn a significant US dollar equivalent grant.
The scholarship was awarded by the Bitcoin (BTC) exchange OkCoin, which in a Press release explained that, as part of their program for developers, they donated USD 150,000 to Zhao, who in addition to dedicating himself to the Bitcoin code, also participates in the Brink Fellow program.
For this reason, they add more than USD 1 million in donations to people in charge of developing Bitcoin Core, after acknowledging that "most people" do not know about Bitcoin and they do not know that constant efforts are needed to eliminate bugs and vulnerabilities in the decentralized Bitcoin protocol.
The subsidy to Zhao is relevant, knowing that this woman is one of the few dedicated to the development of Bitcoin Core, a task that, historically, has been employed by men. This shows that open source does not literally separate into genres.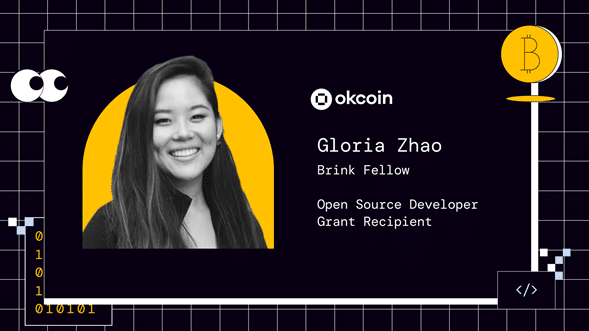 Gloria Zhao's Projects
Zhao is dedicated to the mempool and related areas of peer-to-peer trading within the Bitcoin code. Currently, she is dedicated to a change in the P2P protocol that seeks to "improve the way we transmit and talk about transactions on the network", as she explained during a interview at the Bitcoin Conference 2022, a couple of weeks ago.
He is also working on another project related to the Bitcoin mempool policies to improve the replacement of commissions or RBF, which allow a transaction to be replaced by increasing the payment to the miners of the network.
Advertising

For Zhao, the development of protocols has a great impact on users and, in addition, allows the estimation of network use to be much more precise. This would be particularly the case with transactions, which, he explained, will be much more reliable.
Its improvements, he pointed out, are felt more in the Bitcoin Lightning Network (LN), which is the first cryptocurrency's micropayment solution. "LN is particularly important because you are dealing with counterparties that you may or may not trust and see," he said.
"The enhancements become not just a way to communicate your time preference on a transaction, but a way to get your transaction reversed in time, to get your money back from a person who is trying to rip you off," Zhao says.
She maintains that, thinking in long-term terms, attack schemes within the Bitcoin Lightning network have already been published. While her posts harbor "very specific scenarios," she warns there will come a time when those situations will come up more and more in the future.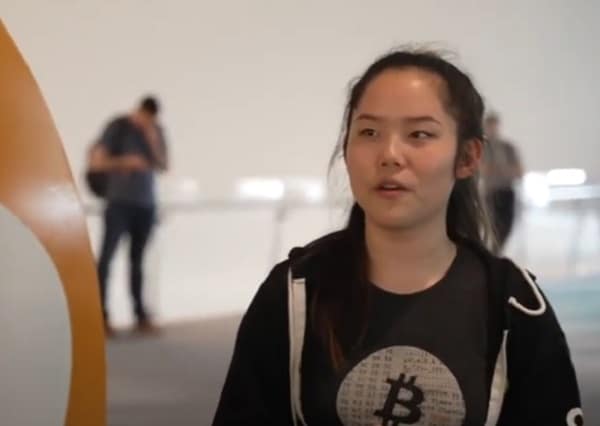 grants to order
The news of the Gloria Zhao grant determines that there is a clear intention to support Bitcoin developers from various fronts.
As CriptoNoticias reported a few days ago, a Latino programmer won a grant to improve the Bitcoin protocol. It was about Bruno García, a Brazilian who has been dedicated to the code for several years.
With him, other developers were awarded scholarships by the non-profit association Brink, which gave them the opportunity to dedicate themselves fully to Bitcoin Core, with funds financed, in general, by companies that are part of the ecosystem.