Last June, aftermarket auto specialist Mansory surprised us with a wild Ford GT, America's cult supercar, which became a legend. Limited to only 3 units for the whole planet, is presented as another special edition on the occasion of the Mansory 30th anniversary in 2020.
The "Le MANSORY" shows unequivocally and impressively why the worldwide reputation of the preparer's preparations has become what has distinguished the Mansory brand for 30 years. The modifications have made the Ford GT on which it is based 5 cm wider and count on extensive changes in the aerodynamic section.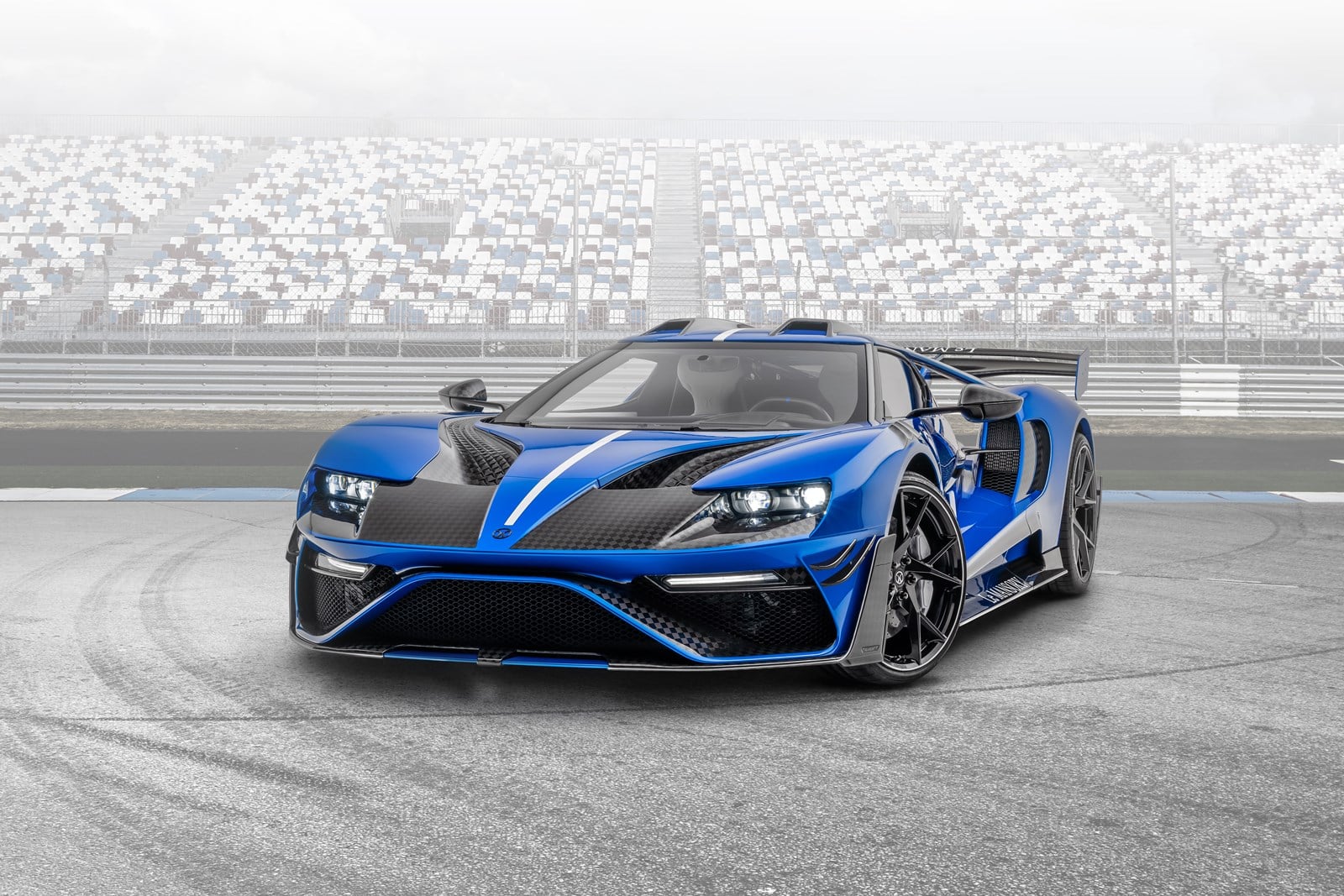 In addition to its imposing appearance, the benefits do not disappoint and is that the V6 biturbo engine 483 kW (650 hp) has improved its power to 720 hp through extensive modifications to the engine management system, allowing the «Le MANSORY» in combination with its retouched aerodynamics to reach a top speed of 354 km / h.
Chassis modifications and use of 21 inch forged wheels With the corresponding "Continental Sport Contact 6" high-performance tires they complete the look elegantly and harmoniously.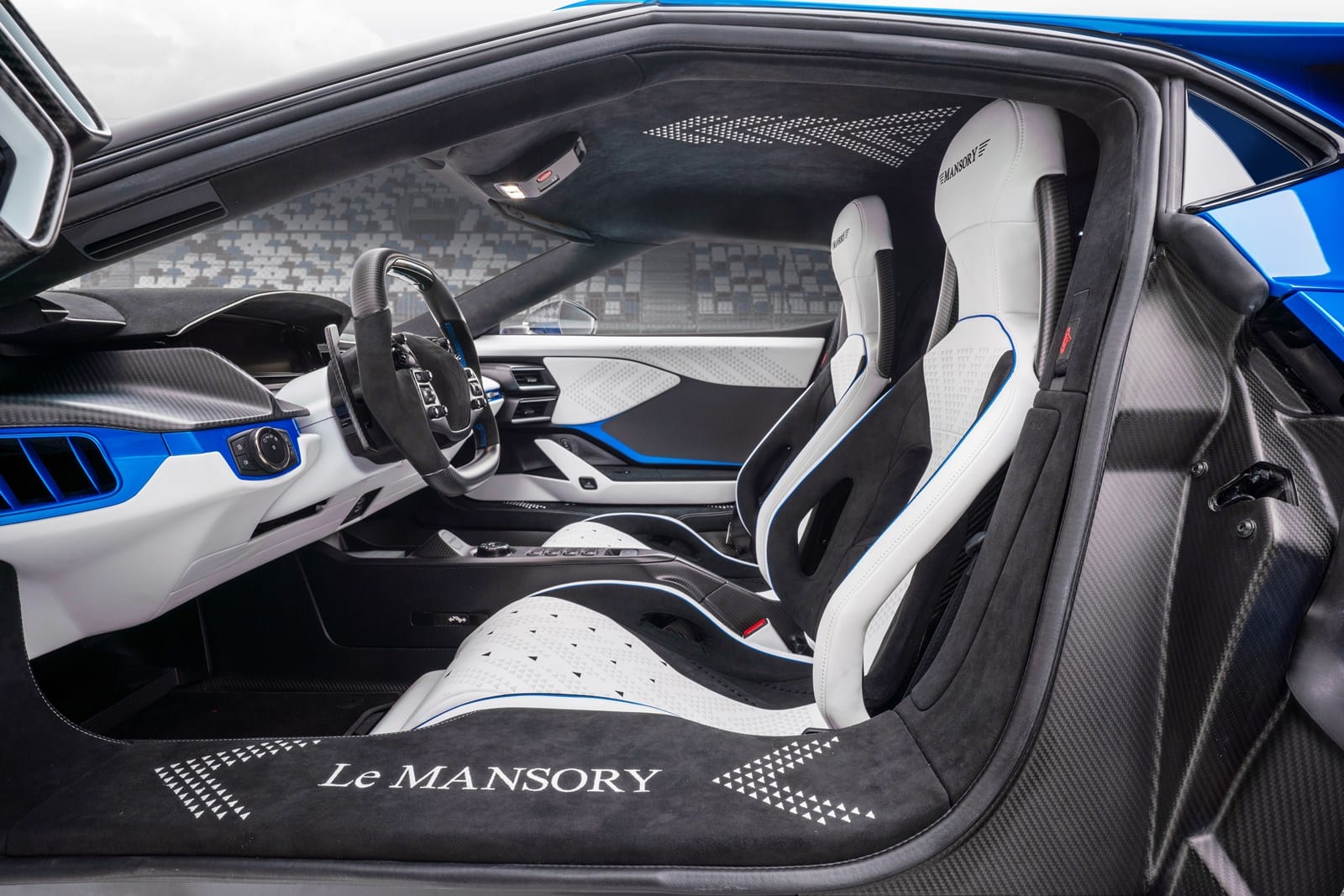 The LED headlights, which have been developed entirely and exclusively for the «Le MANSORY», are especially interesting. This lighting system is divided into four headlights. Inside, Ford has kept the GT pretty spartan but Mansory's specialists went through all the components.
The model has been finished in blue «Bleurion race»And the visible carbon fiber in dark gray is exposed on the interior dashboard and sports seats, although these are also partially lined in Alcantara. Are you interested in getting one? Mansory has put it up for sale, but you'll have to pay for it a whopping 1.8 million euros…
Image gallery