Today, Skoda has factories in Czech Republic, Slovakia, Russia, Ukraine, China and India And although this is something we talk about almost every week with practically all the brands on the market, do we really know where each of the models is manufactured?
Today, in order to see if you like this type of content, we have made a list of all Skoda models and their place of manufacture. It should be noted that despite the fact that there are models that are manufactured in very distant places, as a general rule each of the markets reaches the version whose manufacture is closest.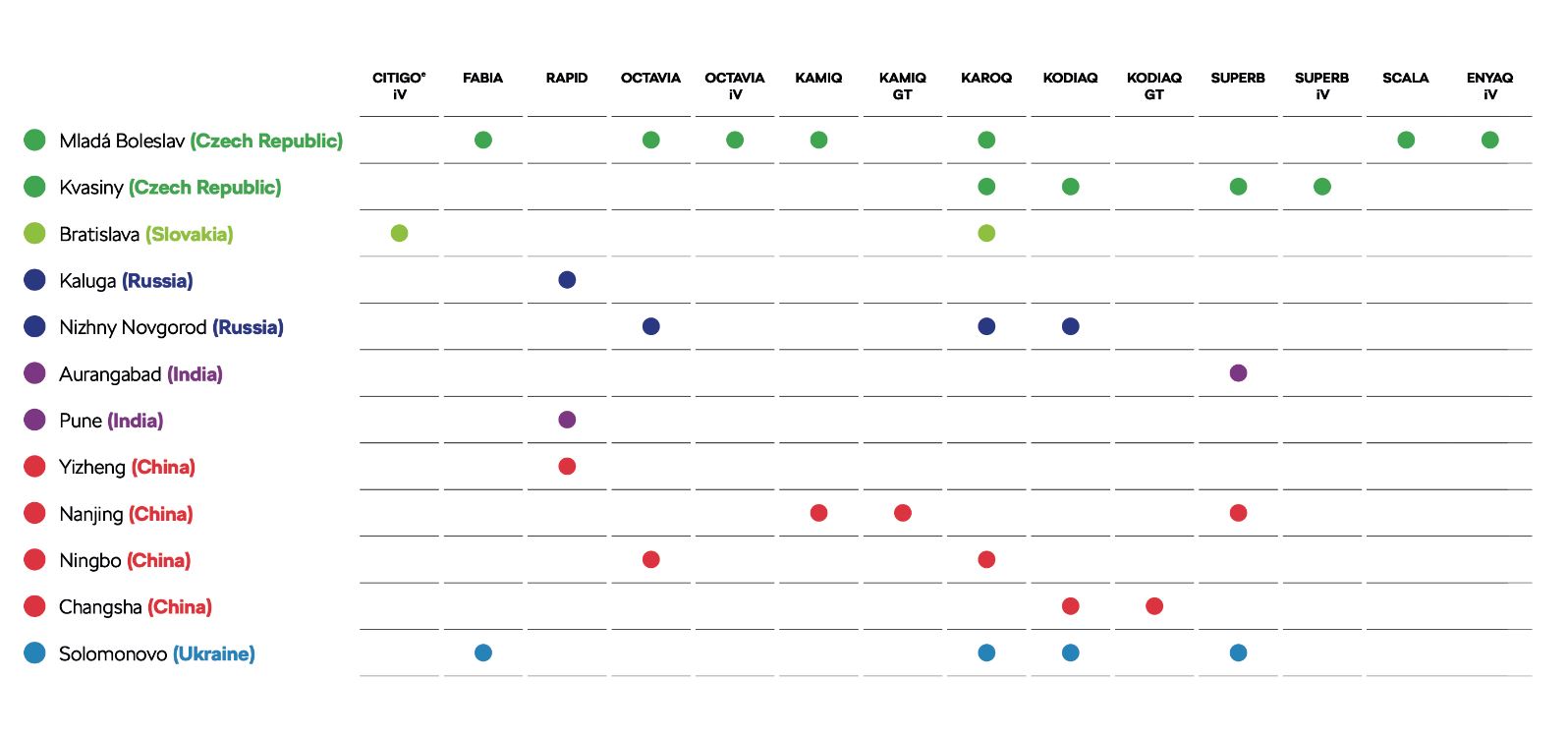 The most important manufacturing location for Skoda today is Czech Republic And it is that in its country of birth the brand has two factories, that of Mladá Boleslav and of Kvasiny. In Mladá Boleslav, Skoda manufactures the Fabia, he Octavia, he Octavia IV, he Kamiq, he Karoq, he Scala and the ENYAQ iV. In Kvasiny the Karoq, the Kodiaq, he Superb and the Superb iV.
Very close to the most important facilities of the brand we find the factory of Bratislava where the manufacturer assembles the Citigo IV and again, the Karoq.
In Russia, Skoda has two factories, that of Kaluga and of Nizhny Novgorod. While in the first of them the Czech manufacturer only assembles the Fast, in the second assemble the Octavia, he Karoq and the Kodiaq.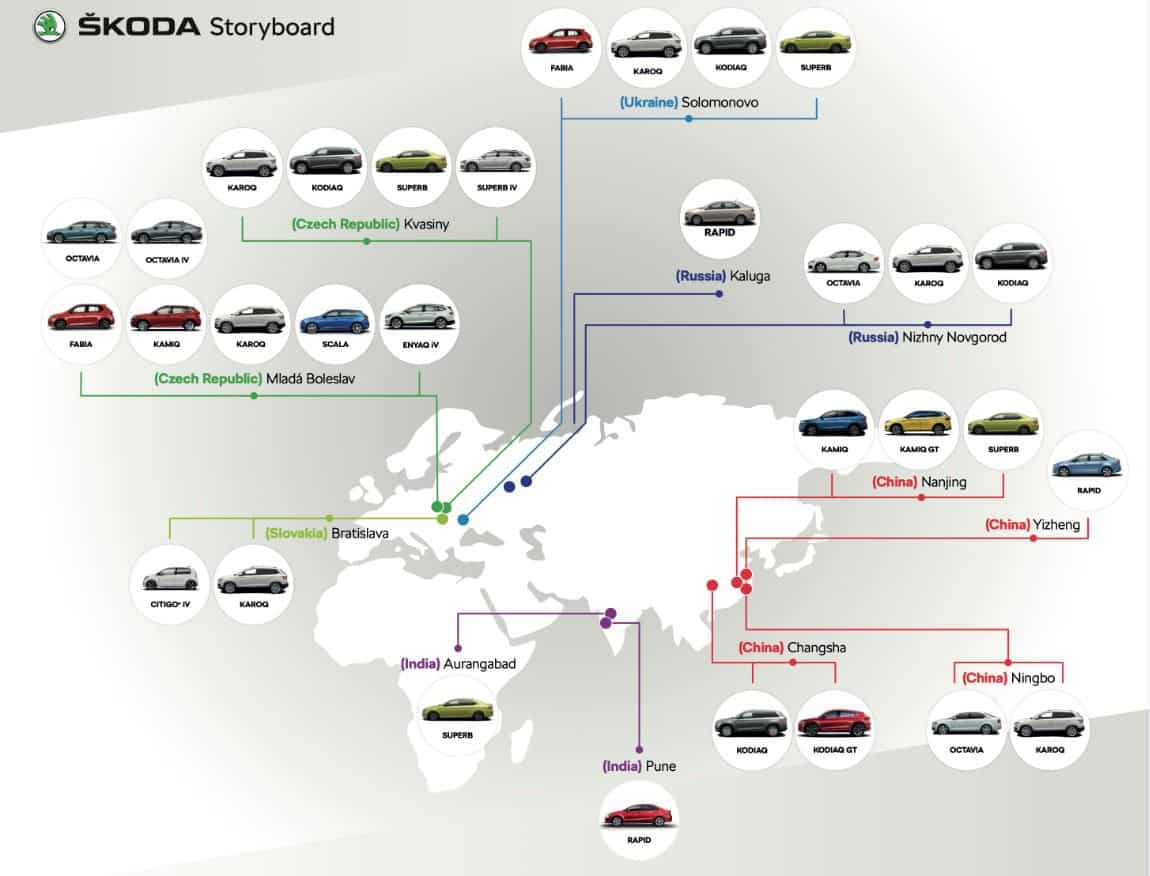 In Ukraine, the brand has the factory of Solomonovo where does the Fabia, he Karoq, he Kodiaq and the Superb.
Thousands of kilometers away Skoda has two factories in India, one in Aurangabad where do you assemble the Superb and another in Pune, where the Fast.
If we go back a few thousand kilometers we find China, where Skoda has no less than four factories located in Yizheng, Ninjing, Ningbo and Changsha.
In the of Yizheng the Fast. In the of Nanjing are manufactured the Kamiq, he Kamiq GT and the Superb. In Ningbo are manufactured the Octavia and the Karoq while lastly, that of Cangsha manufactures the Kodiaq and the Kodiaq GT.