The BMW M8 Gran Coupé has been developed according to the knowledge base of BMW M in motor racing. Out of the box, it has all the ingredients in terms of minimization of weight, center of gravity, weight distribution, wheelbase, track width, chassis and body stiffness, to provide a handling focused on superb lateral and longitudinal dynamics.
In the case of the Competition version, the V8 with M TwinPower Turbo technology develops 460 kW / 625 hp at 6,000 rpm and 750 Nm of torque between 1,800 and 5,800 rpm. With these figures, the BMW M8 Competition Gran Coupé is capable of going from 0 to 100 km / h in 3.2 seconds, while the maximum speed is limited to 250 km / h.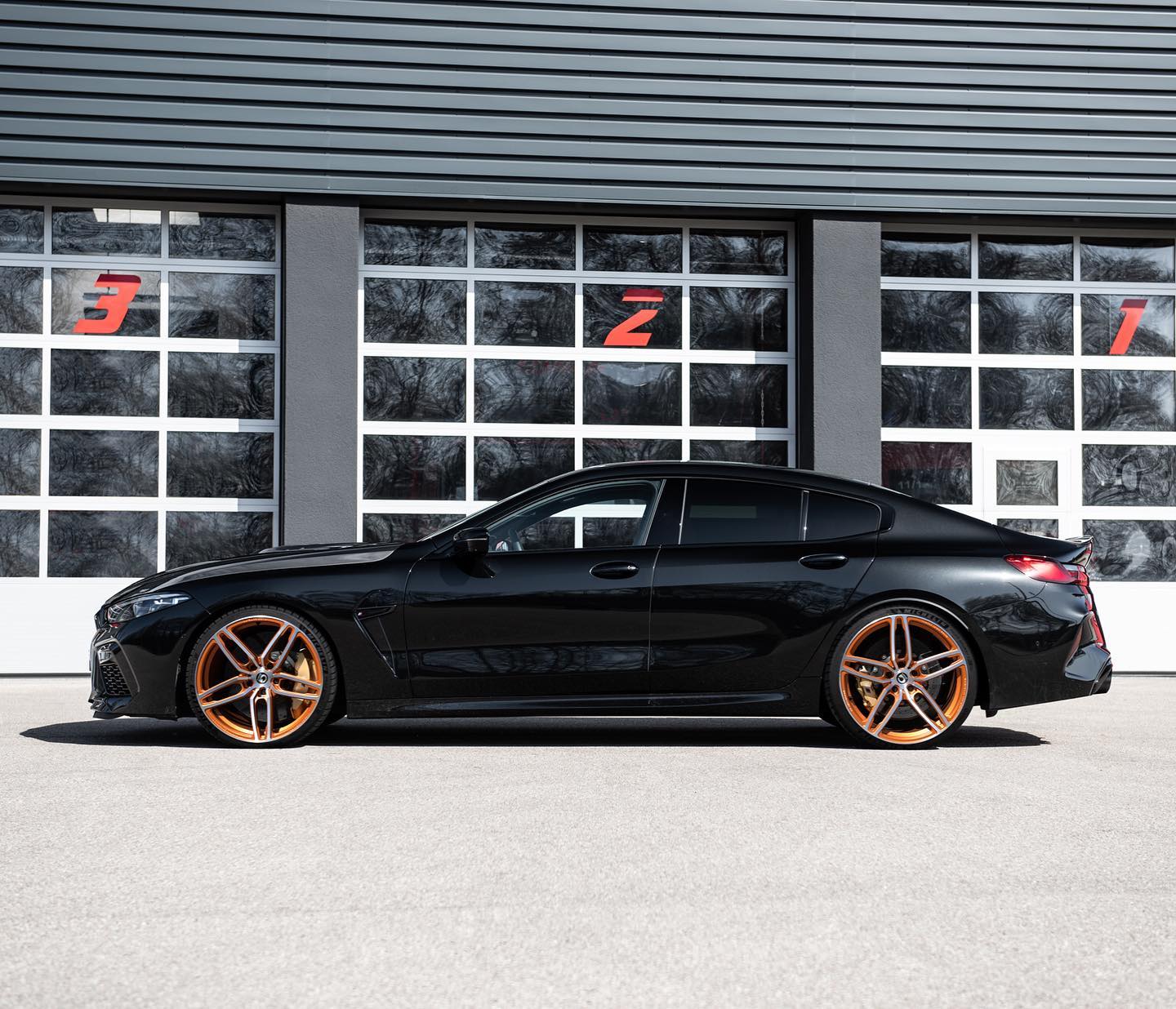 However, you already know how the specialists in the automotive aftermarket are, capable of settling with already irrational figures. Few have dared with the M8 Gran Coupé for now, but among the first there is nothing less than G-Power, a specialist in the company's models.
The preparer has chosen to add a whopping almost 200 extra hp to the equation with your GP-820 package. Thus, his striking creation reaches 820 hp (603 kW) power and 1,000 Nm of pair Too much? Relax, you have a couple of more "rational" options with 770 hp (566 kW) / 930 Nm and 720 hp (529 kW) and 850 Nm of torque.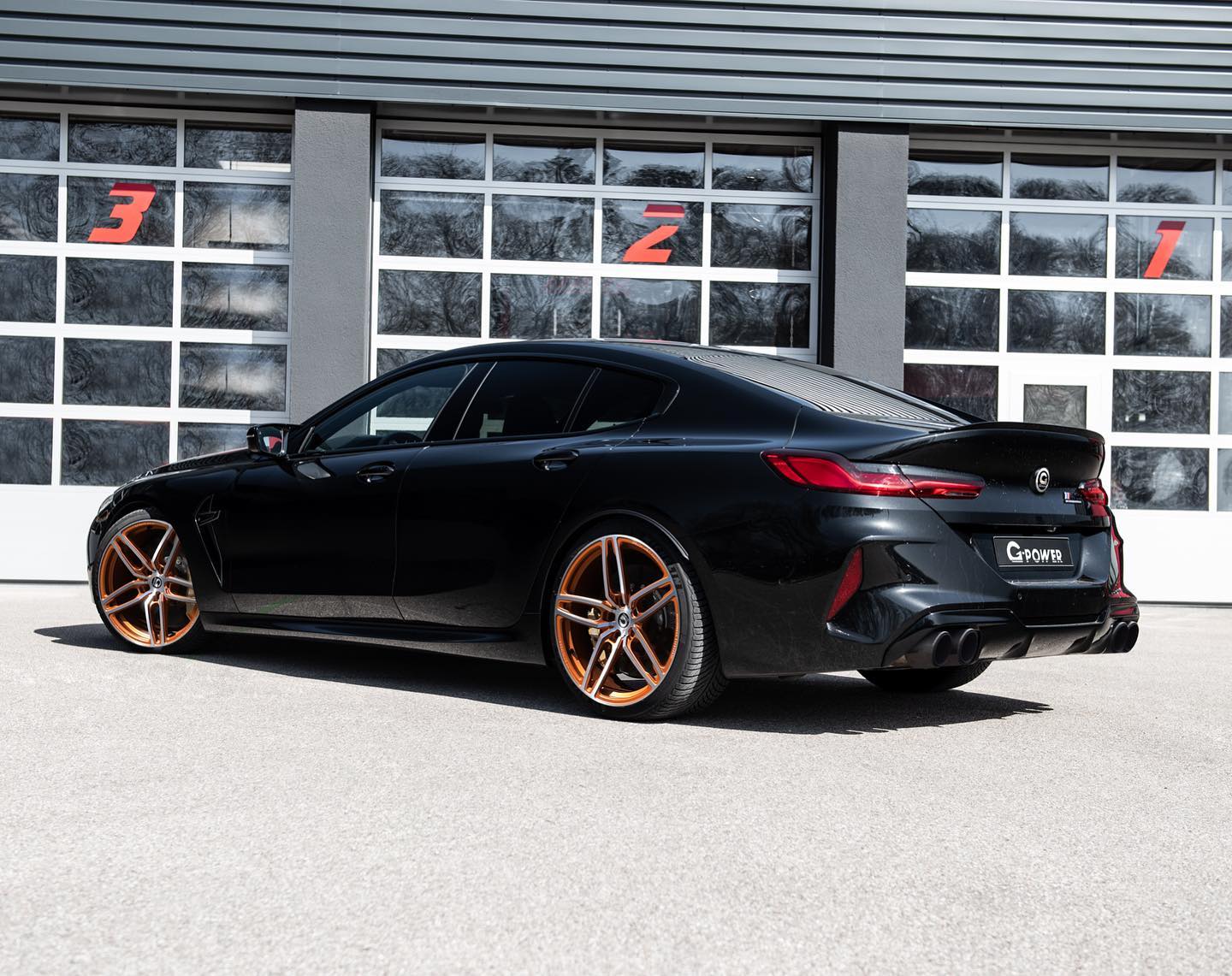 The new forged wheels in RR or RS designs and size of 21 inches do not go unnoticed.
The wildest stage has been achieved thanks to a complete reprogramming of the engine control unit (ECU) for 4,595 euros, the installation of new turbochargers optimized (€ 5,950), new pipes with sports catalysts (€ 5,360) and a GP-Deeptone sports exhaust system with four carbon fiber tailpipes.
The simplest option only involves reprogramming the ECU. But the modifications have not only been carried out at a mechanical level, but we can also find various aerodynamic ornaments in carbon fiber how is he splitter front, custom bonnet, rear diffuser, front kidney frame or rear spoiler.