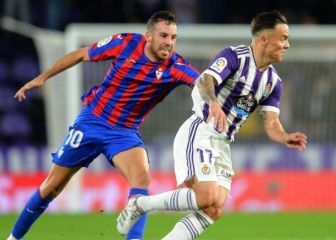 Valladolid says they are joining the fight for promotion and let them have him. And he has said it by silencing Ipurúa with a resounding 0-2 against Eibar.
The visitors took control of the ball from the start, especially with Iván Sánchez, while Eibar went on the counterattack. Neither of them created clear chances.
In the second part, Nacho advanced to Valladolid with a penalty after Stoichkov's hand, and finally Weissman was in charge of marking the second after a good move by Anuar.
The visitors are placed two points behind Eibar and four behind Almería. The ascent, red hot.
[