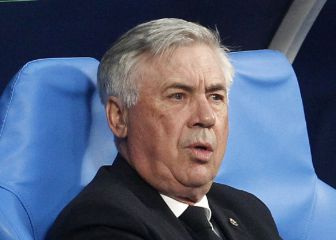 Carlo Ancelotti has just completed a magical season at Real Madrid after lifting the Champions League and LaLiga, but he still has a voice in english football. That is why, as The Sun points out, would have recommended Duncan Ferguson for the manager's job at Blackburn Rovers.
Ferguson was Ancelotti's assistant between December 2019 and June 2021, coinciding with his time at Everton. A period that served the Italian coach to learn about Ferguson's working method, of which it is still unknown if he would be willing to take over the Blackburn bench.
After five uninterrupted years in charge of the team, Tony Mowbray has left the hole free at Blackburnand despite the fact that at first the owners had not considered Ferguson for the position, Ancelotti's call could be decisiveaccording to the same information.
[