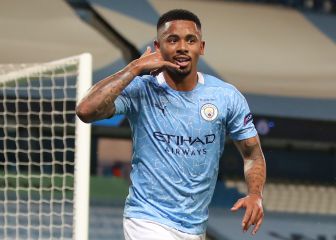 Gabriel Jesús (25 years old) is very close to leaving Manchester City. This is what they know in the 'Sky blue' team, which has just signed Erling Haaland and will let the Brazilian out, as long as there is an offer that meets their expectations. It is in this bid for the striker that clubs like Arsenal, Tottenham, Real Madrid have appeared; and lastly, Chelsea.
As Diario AS has been able to learn, the blue team is very interested in Gabriel Jesús and will try to close his signing this summer, once the sanction from the British government has been lifted and Todd Boehly has become president of the club. It is precisely these bureaucratic steps that could delay Chelsea's offer for the player, although he has already been informed that there will be a formal proposal.
Thus, time is running against the Stamford Bridge team, which is still unclear when it will be able to undertake the operation. A disadvantage that their neighbors and rivals in London, Arsenal or Tottenham, who have also closely followed the situation of Gabriel Jesús, could take advantage of.
Madrid, a difficult option for non-community citizens
As the journalist Antón Meana advanced in the Sports Carousel from Cadena SER, Gabriel Jesús has a very difficult time landing in Madrid because he would exceed the quota of three non-EU nationals, already completed by his compatriots, Vinicius, Rodrygo and Miliato. And although the still City player has an affordable price (because his contract ends in 2023), the truth is that the white team would be forced to release a place from the non-EU group, an alternative that, today, is not contemplated .
[