The Toyota Land Cruiser 300 continues to be one of the most important products for the Japanese firm in many international markets. This is the case of Australia, South Africa, the United States, Russia, Saudi Arabia, Kuwait, Pakistan or Nigeria. Born in August 1951 and ten generations later, the Land Cruiser 300 now equips a more robust and lightweight platform.
This has allowed, along with many other improvements, lower the weight about 200 kg. It maintains its off-road configuration and has all the necessary aids to guarantee the best behavior both on and off the road. Those who want to go a step further can even opt for the newly introduced sporty cut variant.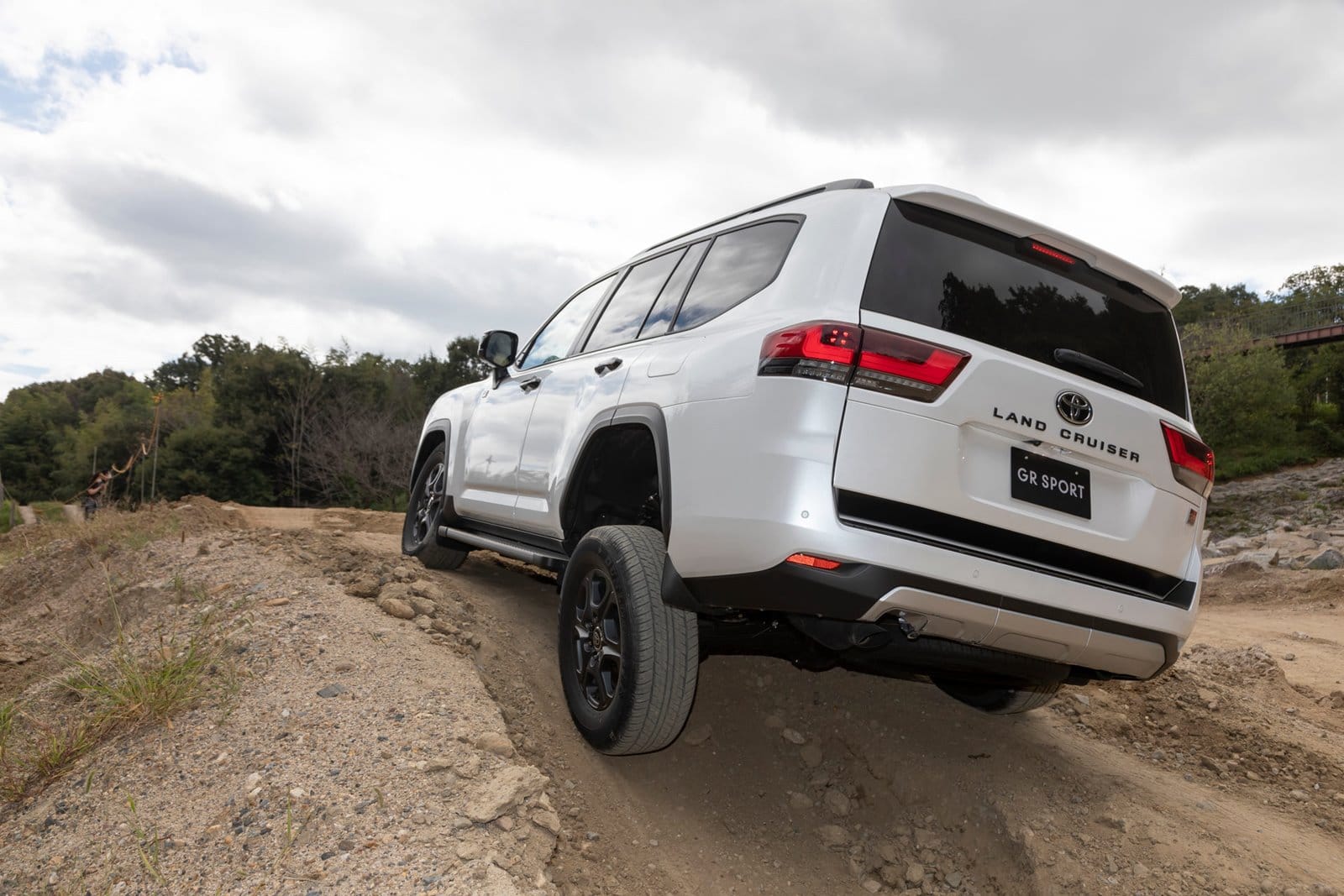 The GR Sport trim emphasizes the off-road DNA and exceptional capability of the model.
Baptized as Toyota Land Cruiser GR Sport, has been developed as a base vehicle for the Dakar Rally. Today, the company shows us a complete gallery of images in which we can see the off-roader perform on a test track. Considering that nature is the natural habitat of the Land Cruiser 300, there is no waste.
High expectations
Recall that the latest generation Land Cruiser was introduced a few months ago and has generated quite a stir. In some countries, such as Japan, customers may be waiting up to four years before receiving your vehicle. Of course, knowing all the updates that have been made to the model, it is easy to understand why so many people are excited about it.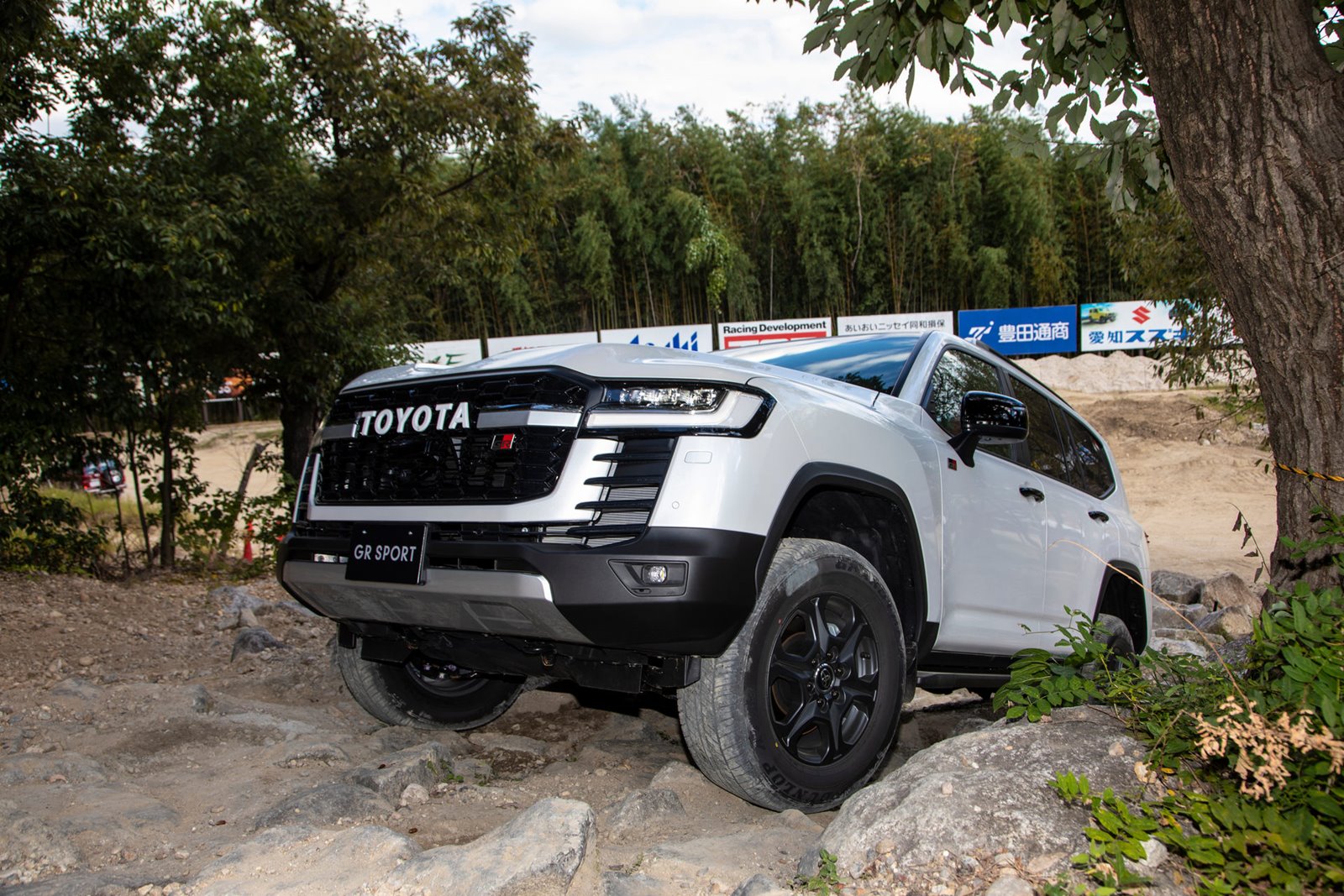 Under the hood the new Land Cruiser Wagon can be ordered with a 3.5 liter gasoline engine supercharged and six-cylinder that develops 415 horsepower. In diesel is the 3.3 V6 with 309 hp which is a new development and promises to contain consumption. In both cases they have an automatic transmission with 10 speeds and all-wheel drive with reducer.
Image gallery