Key facts:
Rollups are the main protagonists of the increase in ETH in second layers.

Arbitrum is the most used Ethereum rollup, followed by Optimism.
Despite the drop in the price of ether (ETH), May was not a bad month for Ethereum, which had some positive metrics. The amount of ETH locked in second layer solutions increased to new all-time highs.
According to sample the L2BEAT portal, which collects data regarding second layer proposals, There were, days ago, 2.5 million ETH deposited.
It should be noted that the portal not only collects information on second layer solutions, such as Arbitrum, Optimism or ZKsync rollups, among others. It also tracks movement on non-fungible token (NFT) and exchange platforms that work within a rollup, such as the dYdX exchange (uses ZK rollups).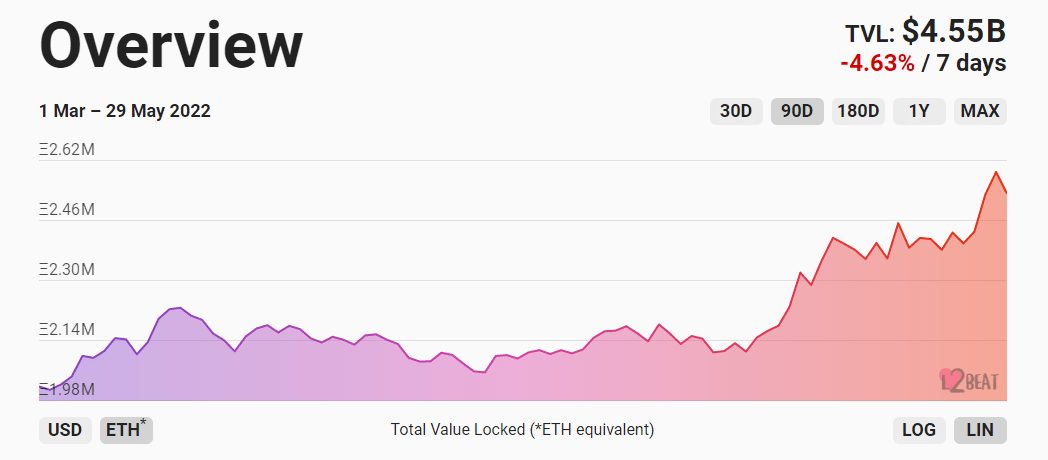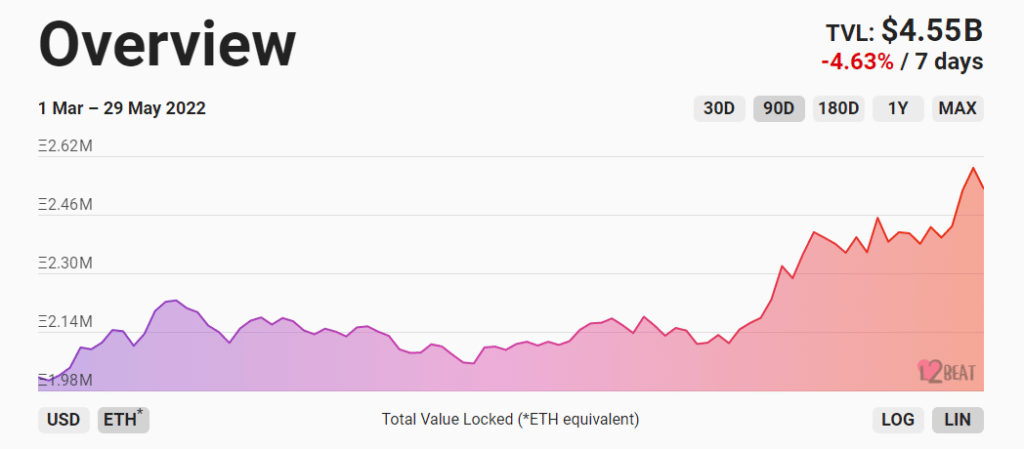 The application with the highest TLV, or value locked within its platform, is Arbitrum, with USD 2.9 billion. In second place is dYdX with just under $1 billion.
Rollups and second layer solutions, they are implementations that work parallel to the Ethereum chain. In the case of rollups, they offer an increase in scalability since they increase the capacity of the network for the confirmation of transactions, as well as the possibility of paying lower commissions. Currently, the main rollups that exist on Ethereum are StarkNet, Arbtritum, Optimism, and ZK.
The value deposited fell, if measured in dollars
Although ETH deposits show an increase, the total value measured in US dollars (USD) suffered a considerable drop.
This, due to the drop in price that the Ethereum cryptocurrency has had in recent weeks (along with the entire cryptoactive market). ETH has lost more than 50% of its value since the all-time high which reached last October over USD 4,800.
The drop that can be seen in L2BEAT shows how, at the beginning of April, the TLV in the second capable of Ethereum dropped, losing almost half of its capitalization.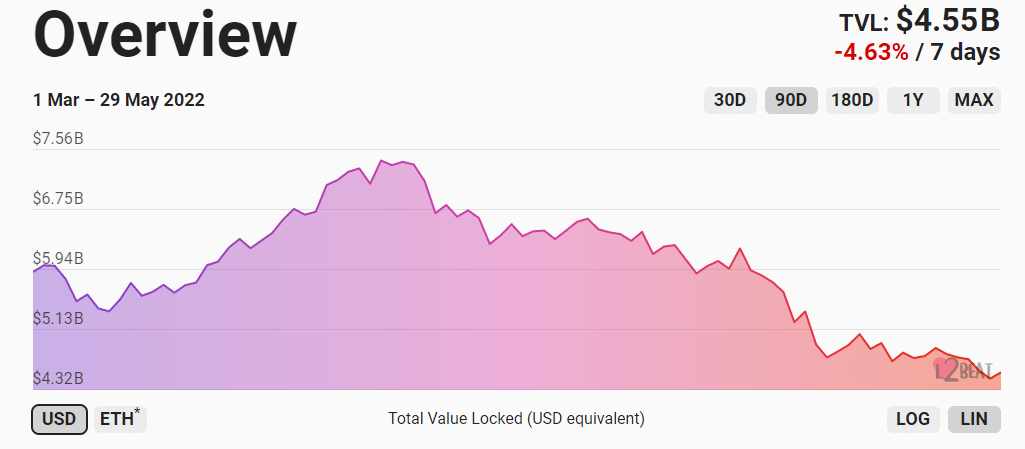 Presight Capital investment consultant Patrick Hansen considers that this drop is due to the failures in the expectations that sold the second layer solutions.
However, this hypothesis seems to be wrong. The fall that Hansen points out does not point directly to an outflow of capital, but rather the drop in the price of the cryptoactive is the cause, and not the withdrawals of ETH of the second layer solutions.