The Ethereum network is getting closer to making all its miners free agents, who will have to decide whether to migrate their hashrate to another network or sell and abandon mining altogether.
Ethereum continues to move forward in pursuit of its co-founder Vitalik Buterin's vision of abandon proof of work (PoW) as a consensus algorithm and move to proof of stake (PoS). This change would eradicate ETH mining entirely. It should be noted that Ethereum is the network that usually gives better returns to those who mine with graphics cards (GPU), so ether has been the preferred cryptocurrency in this niche for a long time.
While Buterin's intention was always for Ethereum to validate its transactions with the PoS algorithm, he acknowledges that it was in the best interest of the network to start with PoW. In a recent CriptoNoticias article it is mentioned that the co-founder of this network admitted that mining allowed a better distribution of ETH until now and that served to involve many people with the platform and the project.
The problem with not having used PoS as a consensus algorithm from the beginning, or making the transition at an earlier stage, is that the process becomes more and more complicated. This, in turn, has led to delays in the progress of the project.
Serenity, the name of the upgrade that will complete the transition from PoW to PoS on Ethereum, was due to go live in 2019, according to the original plan. Nevertheless, its launch has been postponed several times and now it is expected to arrive in 2023, although there is no specific date.
Despite all the delays that the arrival of the new version of Ethereum with proof of stake has suffered, there is no doubt that it is getting closer to achieving that goal. Furthermore, there is no indication in his directive that he wants to change his plans; so, whether by 2023 or later, ETH miners must prepare the new path they have to take by mining another cryptocurrency or dedicating themselves to another activity.
The end of the path of miners in Ethereum: migrate vs sell
The most drastic conclusion that a miner could reach, after the arrival of Serenity to Ethereum, is sell their equipment and abandon mining. However, it may be considered by some as an option depending on the profitability of other coins that can be mined with GPUs.
The role of profitability in deciding whether or not to continue mining a cryptocurrency is essential. In fact, CriptoNoticias recently reported the case of a miner who comments on his YouTube channel that he is considering stopping his ETH mining rigs now. The reason for this is the low profitability that he is receiving.
The high cost of electricity in many countries, coupled with the crash of the cryptocurrency market is a lethal combination for many miners. Although on many occasions, like the miner mentioned above, these workers do not stop permanently, but they wait for profitability to be positive again to resume their activity in the corresponding block chain.
Another fact in favor of the miners who prefer to say "so far the river brought us" is what happened in China, although in a different context. After the ban on cryptocurrency mining by the Chinese government, many miners left the country and took their equipment to other latitudes where they could continue mining. Nevertheless, others preferred to sell their mining hardware and forget about miningas CriptoNoticias reported at the time.
Migrating from Ethereum to another crypto: a sea of ​​options for miners
One of the advantages of mining a cryptocurrency like Ethereum, which can be mined with graphics cards, is that it can be migrated to other networks at any time given the versatility of this type of hardware.
According to the website WhatToMine, Ethereum is the cryptocurrency that currently offers the best profitability for GPU miners. In the image below you can see the list headed by ETH. It should be noted that although various models of graphics cards were tested in the WhatToMine software, the results were always led by Ethereum thanks to its profitability.

It is ironic that Ethereum is the most profitable of the GPU minable cryptocurrencies and yet there are ETH miners considering stopping their rigs waiting for a better profit margin. Although, in places where the electrical service is cheap or in cases where the miner can operate generating his own energy, the profitability of this activity increases enormously.
Other cryptocurrency networks in which miners can remain operational after the transition from Ethereum are: Conflux, Sero, Cortex, Zano and Ravencoin. It is striking that cryptocurrencies with the longest trajectory such as Ethereum Classic and Aeternity are not in the top five of profitability to mine. This may be due to the drop in the price of these cryptocurrencies in the foreign exchange market, which has been in the red for several weeks.
Options that Ethereum miners are considering when migrating
The cryptocurrencies presented below are those that offer higher profitability today for GPU miners. Daily earnings averages are based on a standard five Nvidia graphics card mining rig, model RTX 3060, and a power consumption cost of $0.10 per kWh.
Conflux (CFX)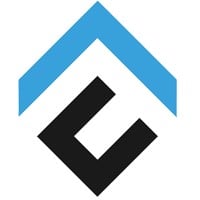 Conflux is described on its official website as "the only blockchain that complies with China regulations". Such a statement can set off the alarms of those who have followed the facts related to the bans on cryptocurrency mining in that country. However, miners who do not have a problem with it can consider mining Conflux when Ethereum is no longer an option.
The native token of this network is the CFX, which shows a price of USD 0.087 at the time of writing this article and can be traded on exchanges such as Binance, Hotbit and Gate.io.
The Conflux mining algorithm is called Octopus and mining pools such as F2Pool, Nanopool, HolyMiners and WoolyPooly offer their users the opportunity to mine on the network. As for the profitability of mining Conflux, currently it can be generated between USD 3.10 and USD 4.78 per day.
Sero (SERO)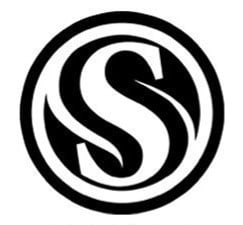 Sero is a network that, according to its website, works as a platform for the launch of tokens with relatively high levels of privacy and that can be used in decentralized applications (dApps). For it, Sero uses technology based on the Creo Knowledge protocol in its smart contracts.
Sero's mining algorithm is the controversial ProgPow, whose addition to the Ethereum protocol was dismissed by its core developers. Miners can use the project's own pool, SERO Pool, or opt for Gong Pool, which is the other alternative.
Sero offers a return to its miners that ranges between USD 2.98 and USD 4.66 per day. The current price of SERO on the exchange market is 0.094 and it is present on the Hotbit and Gate.io exchanges.
Cortex (CTXC)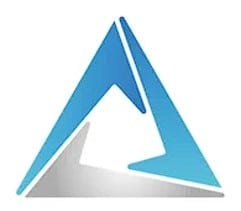 The Cortex network is mainly oriented towards the execution of artificial intelligence through its blockchain, according to its website official. This network, like Ethereum, uses the Solidity programming language; while its mining algorithm is Cukoo Cycle, like the one used by Grin.
The current price of the Cortex CTXC token in the market is $0.15 and it is found on exchanges such as Binance, Bithumb, Huobi, and CoinEx. It is possible to mine Cortex through pools such as 2Miners and WoolyPooly, where daily profits can be generated between USD 3.20 and USD 4.64.
Zano (ZANO)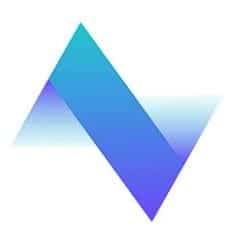 The Zano network uses a hybrid consensus mechanism that combines proof-of-work with proof-of-stake and its mining algorithm is ProgPowZ. Their website explains that the ZANO cryptocurrency was specially designed for use in the e-commerce or basically shopping online.
ZANO mining can yield daily profits ranging from $2.57 to $4.25, and can be mined in pools like LuckyPool.IO and MiningCrypto.live. The current price of this cryptocurrency on the exchange market is USD 0.63 and it is present on the Stex and TradeOgre exchanges.
Ravencoin (RVN)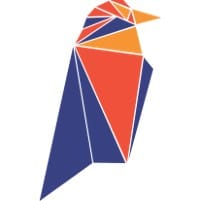 The main focus of Ravencoin, according to its website Officially, it is to function as a platform for the launch of new tokens, which allows its issuer to assign them the characteristics and the purpose that best suits their needs and objectives.
Ravencoin uses the KawPow mining algorithm, a modification of ProgPow adapted to this network. There is a vast number of pools that operate with this network, among which F2Pool, Nanopool and 2Miners stand out. RVN miners can receive earnings ranging from $2.46 to $4.14 per day, this while its price is around USD 0.027 in the market.
Binance, Huobi and Bittrex are the exchanges where Ravencoin enjoys the highest trading volume.
Cryptocurrency Considerations for GPU Mining
The cryptocurrencies just mentioned are the ones that, to date, present a better profitability for those who mine with graphics cards. However, it is important to emphasize that factors such as the constant oscillations of the exchange market, the evolution of the hashrate and the difficulty of mining the network where these cryptocurrencies operate, among others, can cause This list can change radically from one day to the next.
The important thing in the end is that each miner evaluates what is most convenient for him from now on to start preparing for the moment when Ethereum finally becomes a network without mining.