Polygon Nightfall is a new rollup (second layer scalability solution) of Ethereum, it uses two technologies to improve transactions, make them cheaper and increase their privacy.
The development was in charge of the team responsible for the Polygon network and the financial firm Ernst & Young (EY). According to EY, from September 2021 the company collaborate with Polygon for the realization of this solution.
This rollup is considered a hybrid, as it combines the technology of two types of rollups: ZK (Zero Knowledge or zero knowledge) and optimistic. The first of them offers more private transactionswhile the second executes all kinds of transactions, including smart contracts.
How CriptoNoticias has reported, the use of these rollups responds to different needs within Ethereum. This leads to various platforms opting to adopt one or the other. Nevertheless, Nightfall will integrate both technologies in a new packaged rollup.
According to the Polygon blog, Using these technologies within Nightfall solves two problems.: privacy and the high costs that are usually recurring within the Ethereum network.
The current release is a beta version that will run on top of the Ethereum mainnet and the Polygon sidechain. The final version is expected to be released in the third quarter of the present year.
This new rollup is primarily intended to offer enterprise and supply chain solutions. It is intended that it can offer companies the power to develop their ecosystems without resorting to the use of private blockchains.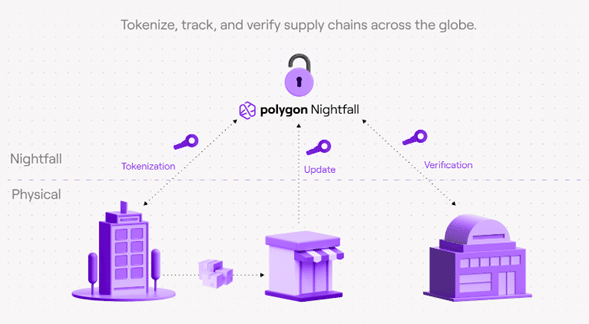 Rollups are the new bet on Ethereum
Rollups are a part of what is known as Ethereum's second layer solutions, a conglomerate of technologies that work alongside the mainnet. Are offer advantages such as reduced commissionsbut they maintain security by having some connection to the main network.
Such has been the momentum that this type of technology has brought within the ecosystem, that the co-founder of Ethereum himself has included it in what is known as a roadmap focused on rollups. The new version of the network, Ethereum 2.0, is intended to better manage these second layer solutions.