Key facts:
EthereumPoW has the same chain ID as another existing network.

This problem, which was already known in advance, could lead to replication attacks.
Hours after the Merge kicked off a new era in Ethereum, a fork of the network took place. It is about EthereumPoW, a version of the network that continues to work with proof of work, and that in its first hours already experienced significant technical problems.
What happened was that, as soon as the fork was put into operation yesterday, September 15, your users started having problems accessing the network.
According to several people On twitter, the problem was in the chain ID (network identifier). As a dynamic Chain ID was implemented in ETHW, it sometimes matched the one used in a Smart Bitcoin Cash (BCHT) testnet. This test network is not available at this time, as CriptoNoticias was able to verify. Anyway, the Chain ID is still in use.
"The network with chain ID 10001 may use a different currency symbol (BCHT) than the one you entered. Please verify before proceeding," read the message users saw when trying to access the network.
When setting up the EthereumPoW mainnet in Metamask, I get the error message seen in the image below.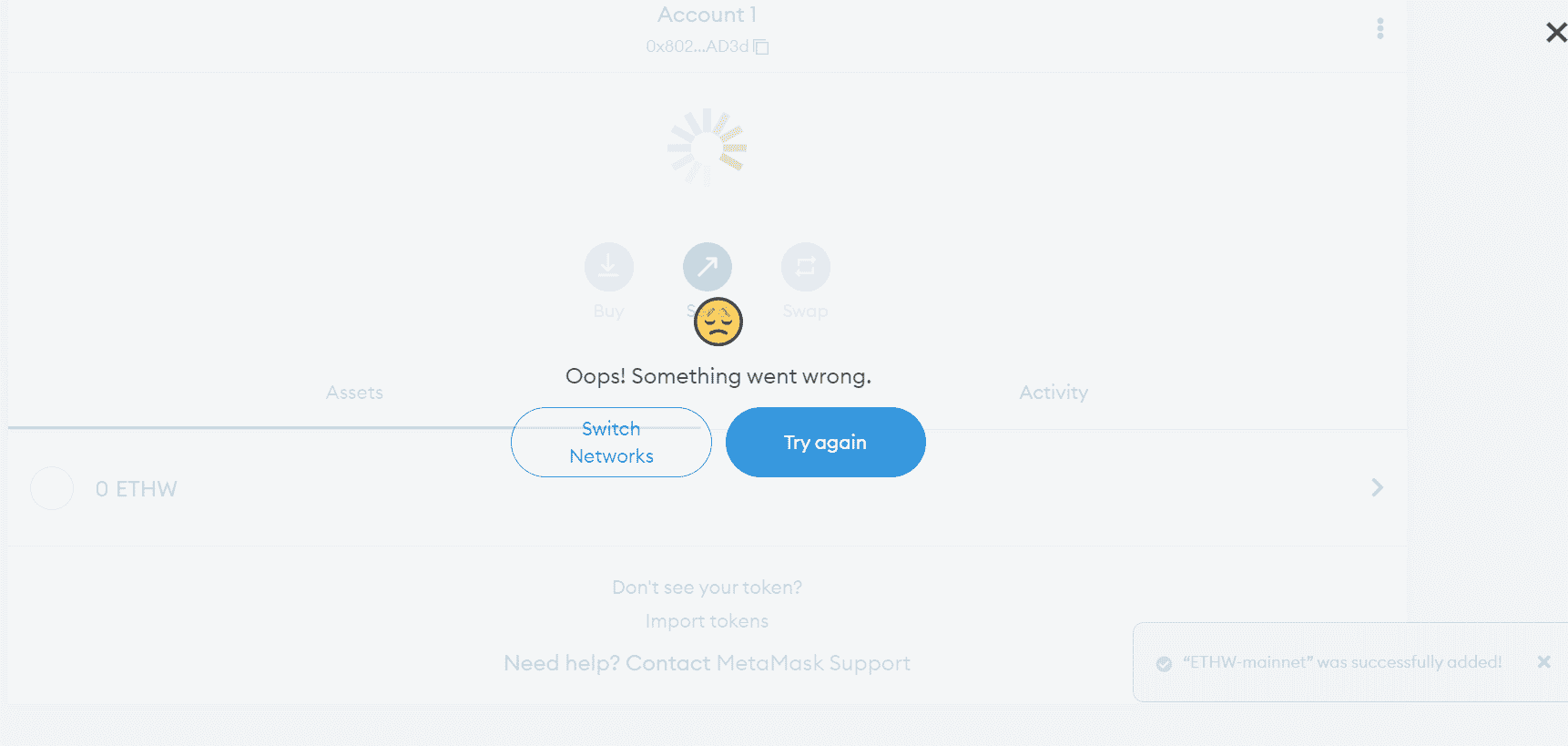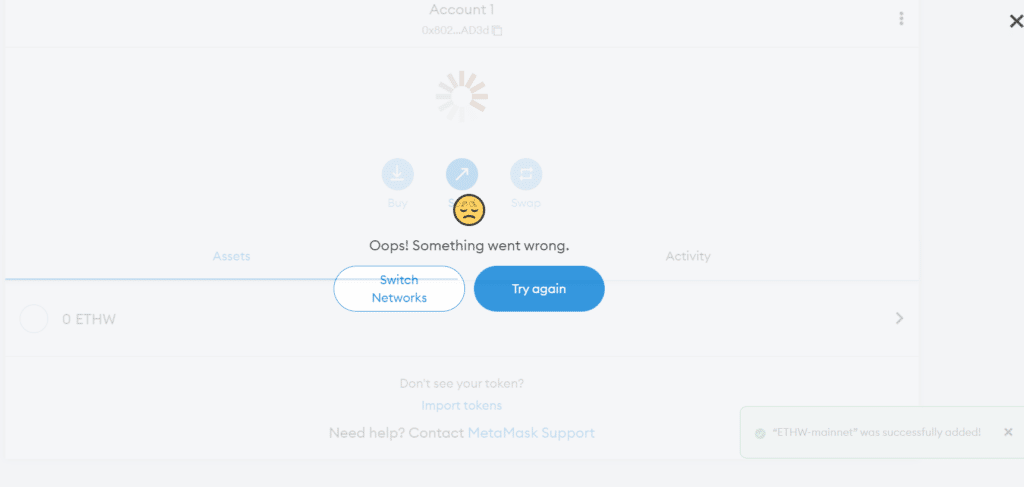 The serious risk that this error entails in EthereumPoW
The Chain ID is the identifier that networks use to differentiate themselves from each other, as well as the assets hosted on them. As explained in previous CriptoNoticias postsif two networks share the Chain ID, there could be replication attacks.
these attacks consist of simulating and replicating transactions from one network to anotherwhich would lead to identity theft and theft of funds since the nodes and miners could consider the transactions valid in the original network.
In other words, transactions on EthereumPoW could be used to execute on Ethereum 2.0 as well. Thus, it would be difficult for validators to identify operations that are not authentic, which would end up harming the operation of the original network.
Chandler Guo, main promoter of EthereumPoW, had assured that the Chain ID would be modified to avoid this type of problem. However, instead it was solved by placing a dynamic ID, which varies and therefore only gives an error to some network users.
Until the closing of this note, the miner had not commented on the decision (voluntary or not) not to change this parameter. Meanwhile, it is worth clarifying that the network continues to process blocks normally.