Key facts:
The price movements of crypto assets marked the performance of miners.

ETH is down 10% in two months, but BTC is down more than double that.
The month of July was more profitable for Ethereum miners than for Bitcoin miners. If their income is measured in dollars, those of Ethereum generated USD 652 million in total, while their bitcoiner peers reached USD 597 million.
According to statistics published by the analytics firm glass node, the change in the profitability of Ethereum miners between June and July was approximately 10% down. In June, they had generated USD 725 million total.
For its part, and as CriptoNoticias reported, Bitcoin miners earned 16% less in July compared to the previous month. His earnings went from USD 667 million to USD 555 million.
Beyond the differences between the two months, there is a figure that is repeated. In both June and July, Ethereum miners made more money than those of Bitcoin.
Overall, July was not one of the most productive months for cryptocurrency mining. Context has a lot to do with this, since the crypto assets obtained by offering processing power to the network do not have as much market value (measured in US dollars) as in previous months.
By analyzing the market value of the cryptocurrencies of both networks, ether (ETH) and bitcoin (BTC), this circumstance can be better understood. Bitcoin had started June hovering around USD 30,000 in its price, but closed the month of July worth almost 20% less, with a price of USD 23,800.
Ether, for its part, has not had such a sharp decline in its price. Going from approximately USD 1,900 at the beginning of June to USD 1,700 at the end of July, the decrease is 10%, half of what bitcoin fell in the same period. As can be seen, both percentages largely coincide with the reported drop in miner earnings.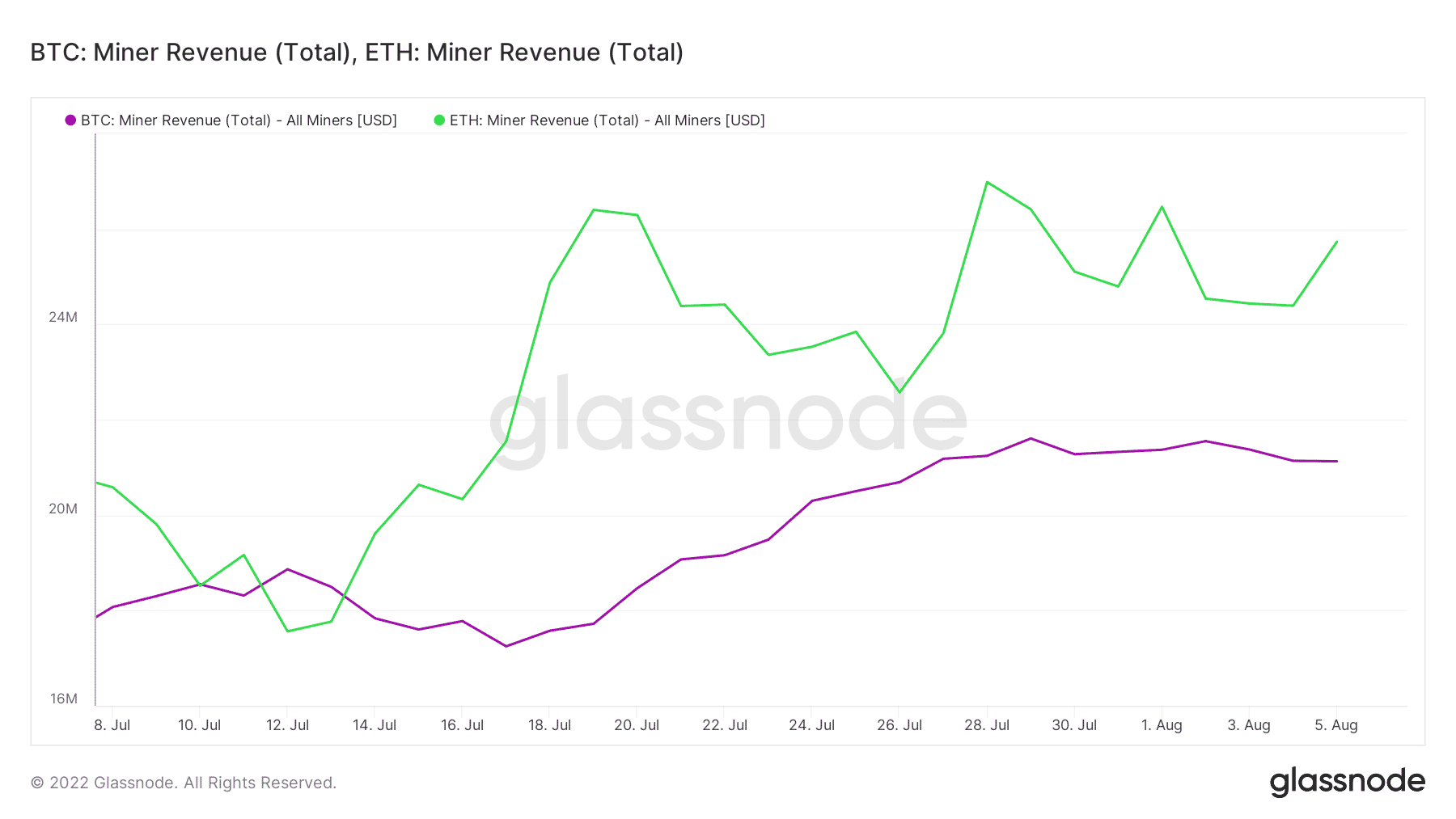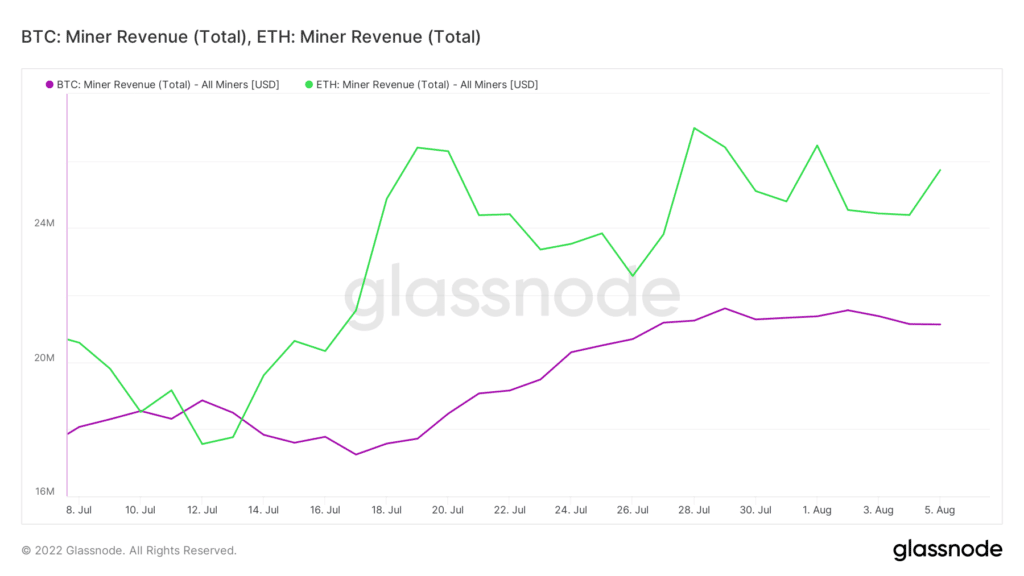 Ethereum nears merger and miners weigh options
Ethereum 2.0, the new version of the network that would be advanced to after the fusion projected for September, works with proof of stake (Proof-of-Stake or PoS) as a consensus algorithm. This means that Ethereum would do without mining very soon.
It is in this scenario that the news about earnings is partially relativized, while many etherean miners analyze which network to move to continue their activity.
One possibility is Ethereum Classic, as has been reported in previous posts on this medium. Nevertheless, there is also the idea of ​​forking Ethereum and keeping the network running with proof of work (proof of work or PoW) to validate new blocks.