Key facts:
The Oddysey program, which gave out non-fungible tokens as prizes to users, was paused.

The commissions came to be well above those of the main layer.
Sometimes the remedy is more expensive than the disease, says a popular saying. This phrase can be applied to a recent decision by Arbitrum, an Ethereum scaling solution focused on reducing fees, which suspended one of its services precisely because of a rise in fees.
Arbitrum suspended the validity of its Oddysey service indefinitely. It is an eight-week program that rewarded users with a non-fungible token (NFT) for using their rollup, with the purpose of increasing the adoption of this network.
The measure is due to an increase in commissions to operate on the second layer of Ethereum. As in the main layer of the network, the fees that must be paid to make transactions go up when the activity increases, and even more in times of congestion. This is how Arbitrum explained it on his Twitter account:
"Due to the heavy load on the chain leading to higher than normal gas rates, we have decided it is best to pause Oddysey until Nitro is released so that all Arbitrum communities and projects continue to have a frictionless experience.
In a short time, Arbitrum plans to launch Nitro, an update that will increase the space within this second layer in Ethereum. Thus, there will be a greater margin to avoid congestion and the increase in commissions.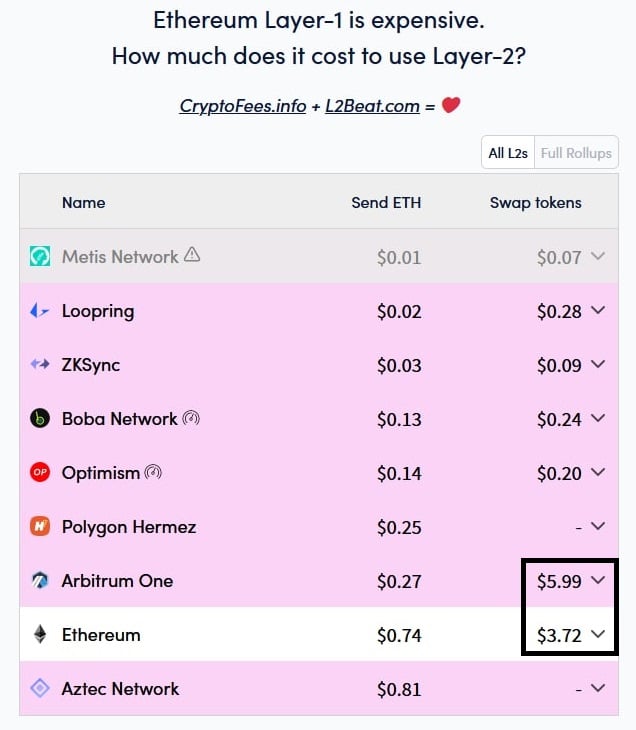 Some rollups exceed Ethereum fees
Although its main purpose is to reduce the fees that users pay on the Ethereum network, it may happen that those who use rollups to operate in second layers end up paying higher commissions than those they would pay if they did so on the main network.
This happened yesterday in Arbitrum, which at one point got higher commissions than the main layer for the exchange of tokens. In this category enters the sending of NFT that involved the Oddysey program, which yesterday reached average commissions of USD 5.99 against USD 3.72 necessary to use layer 1 of Ethereum. At the close of this note, the values ​​decreased to $0.32, as seen in the image below.
Advertising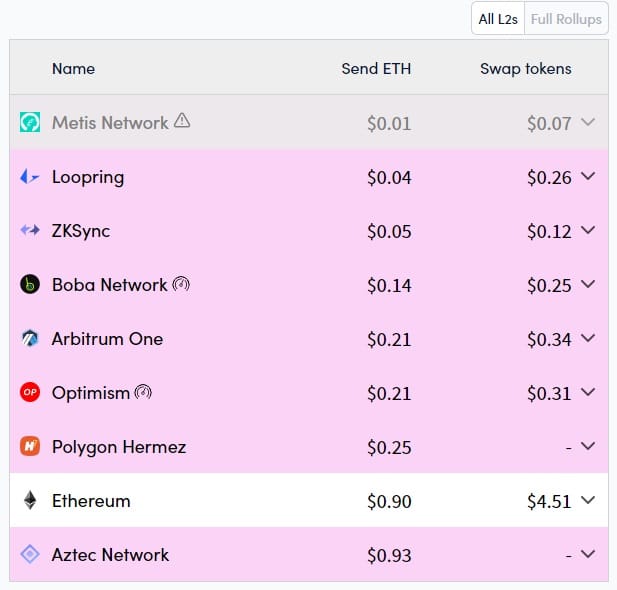 Recently, the recently launched Aztec rollup experienced a similar episode, as reported by CriptoNoticias. This scalability solution, which "rolls" transactions to bring them all together to the main layer, exceeded the value of a dollar for sending ether (ETH). Specifically, it was $0.28 above the network average.