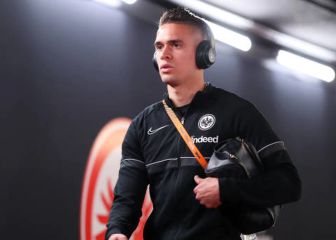 EintrachtFrankfurt
The team where Colombian Rafael Santos Borré plays reached this stage of the tournament after beating West Ham in the semifinals, Barcelona in the quarterfinals and Real Betis in the second round.
This will be his third final in a European competitionin which he will try to leave the balance in a positive way after losing to Real Madrid in 1960 and beating Borussia Monchengladbach in the UEFA Cup in 1980.
At the moment they complete 12 games without losing for this contest, The last time they were left empty-handed was against Basel as a visitor, in a game played on August 6, 2020.
"I am very proud of the players and what they have done in the last two months. Both teams deserve to be in the final."said the DT at a press conference.
[