One of the main reasons why the electric car does not finish taking off is because of the lack of charging infrastructure. However, everything would be much more comfortable if we could share a charging point between the neighbors of the garage, or if when arriving at the supermarket parking lot we did not have to wait for the charging point to be free.
For these kinds of cumbersome situations, Volkswagen Group Components It shows us today the first operational prototype of the cargo robot that we met a year ago. Once the V2X communication is started through the application, the mobile robot autonomously goes to the vehicle that needs charging and communicates with it to recharge it.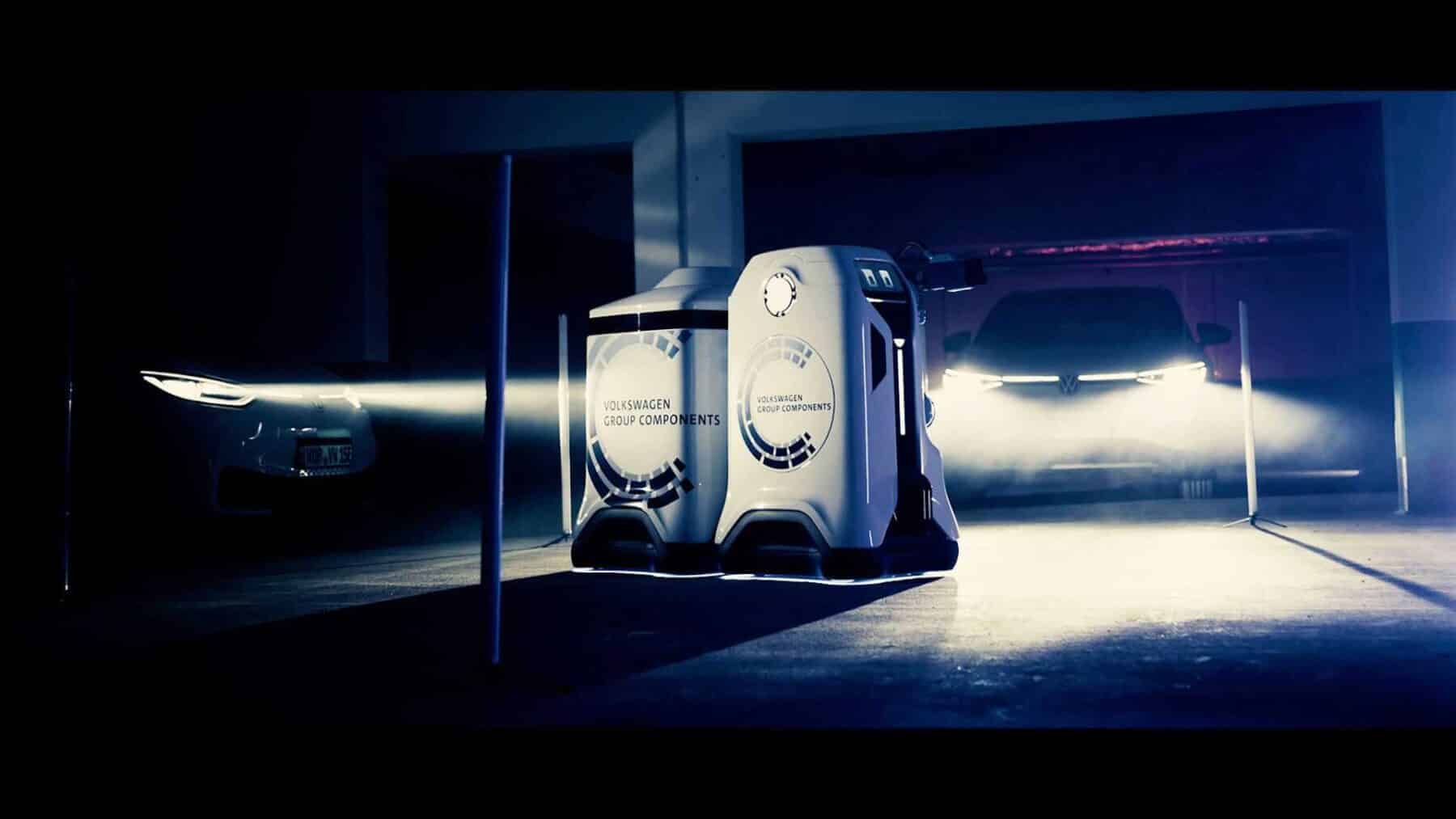 The robot is able to carry out multiple functions with autonomy, from opening the cover of the charging socket to connecting the socket to the vehicle. The entire charging process takes place without human interaction. Of course, it is not the robot itself that loads the vehicle, but rather it carries a mobile energy storage device up to the vehicle and connects it.
Later, it goes to other vehicles to load it using the same procedure. Once the charging service is completed, the robot picks up the energy storage device and returns it to the charging station, thus avoiding the need for complex charging infrastructures in the parking.
Depending on the size of the parking area, several loading robots can be used simultaneously.
Although for now it is a prototype, the truth is that this robot is ready to go into production, as well as energy storage devices. According to previous data provided by Volkswagen, when fully charged, they offer up to 25 kWh each with a DC load capacity of up to 50 kW.
Image gallery