BMW's flagship is the series 7. At the top of the range we find the powerful BMW 760Li xDrive. However, not all preparers choose this version for their projects. Good proof of this is this Manhart MH7 400dwhich uses the 3.0-liter twin-turbo inline six-cylinder diesel engine.
BMW focuses its 7 Series towards the elegance of a representative sedan. However, some customers prefer unite incredible performance and heart-stopping aesthetics. Said and done, the German specialist offers you a BMW 740d xDrive that, inevitably, will remind you of the most powerful M models of the Bavarian house.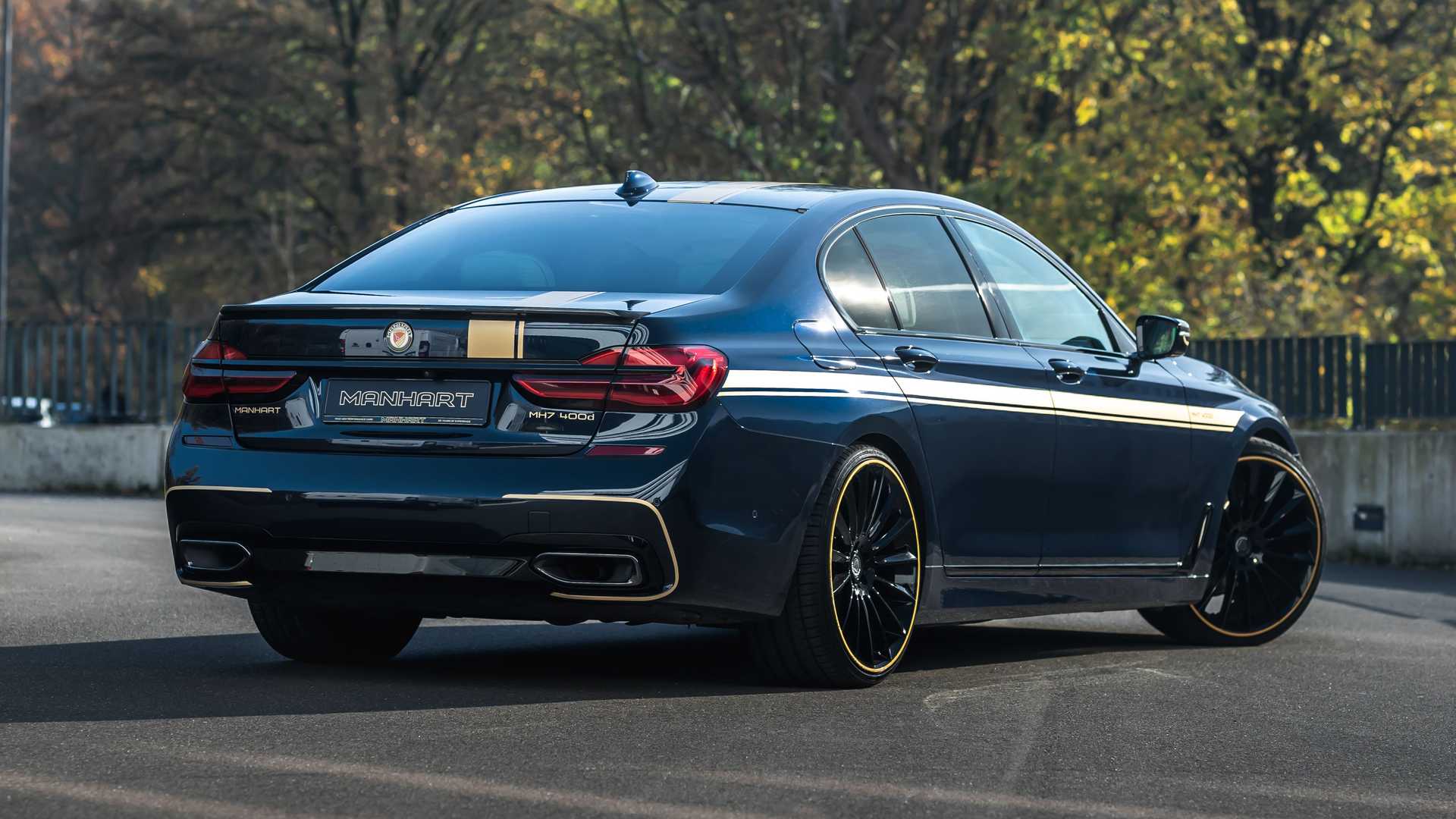 If you think of something similar to a BMW M7 without a doubt you should opt for a preparation of the style that it offers manhart. This Series 7 G11 includes, along with cosmetic improvements, a healthy increase over the original 740d xDrive. Recall that the model generates a power of 320 hp (235 kW) and 680 Nm of torque as standard.
The Manhart MH7 400d in detail
The model that appears in the images is a pre-facelift BMW 7 Series (2015-2019) with the M package. However, the preparer points out that his package is perfectly compatible with restyling. Visually, it includes a carbon fiber front splitter and front spoiler, plus optional Manhart livery.
This one sports gold accents throughout the bodywork and Manhart badging that replaces the BMW emblems. In contact with the ground are the 22-inch Manhart Venturi alloy wheels. They are shod with mixed tires in dimensions 265/30 R22 at the front and 295/25 R22 at the rear.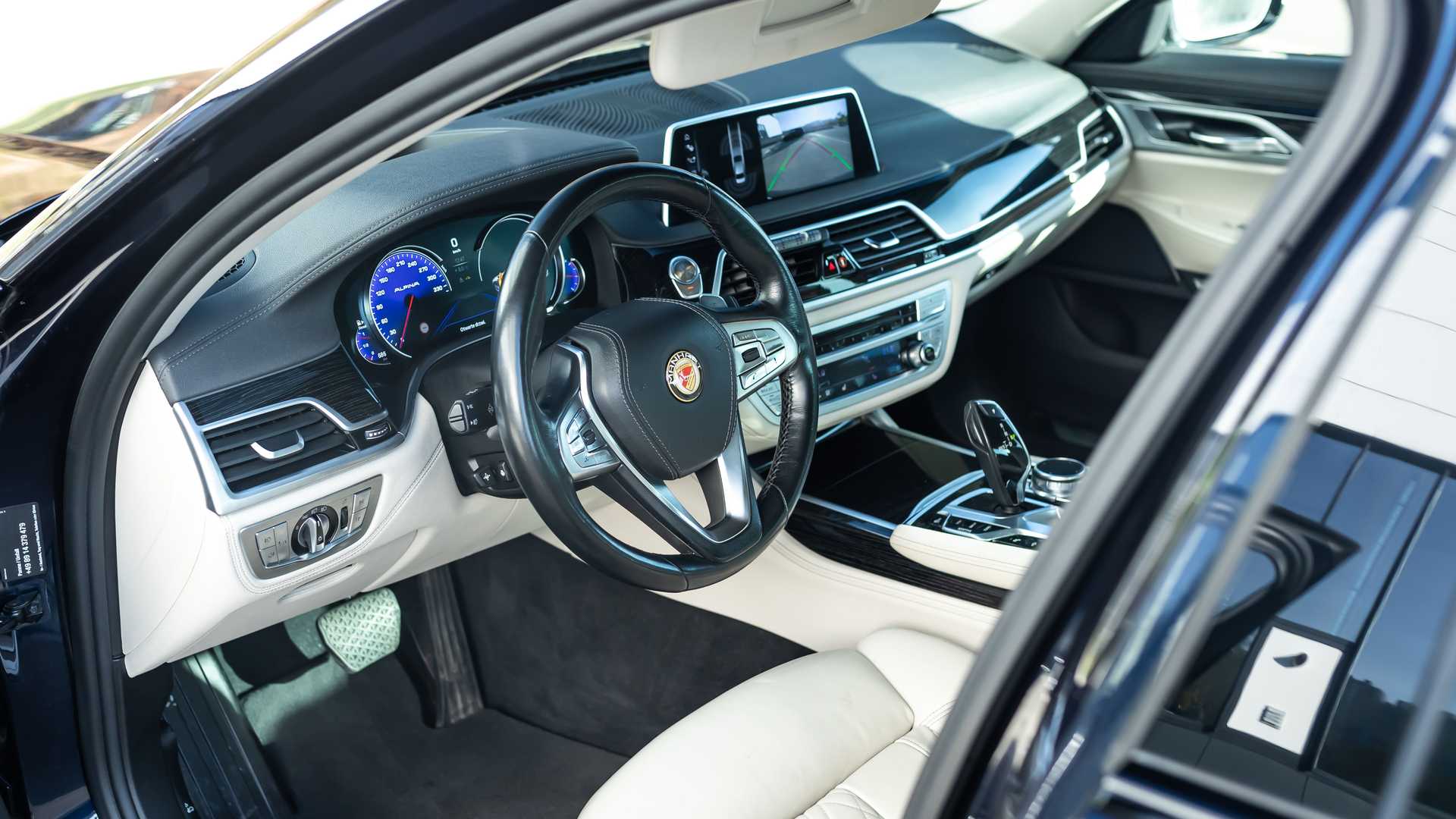 To bring it closer to the ground, the air suspension has been lowered 20-30mm and H&R 15mm spacers. Inside, white leather upholstery, an Alpina instrument cluster and a Manhart badge on the steering wheel stand out. More items are available as an option, such as the Starlight headliner.
The MH7 400d has been tuned to produce 405 hp (298 kW) Y 790Nm of torque maximum. It's made possible by ECU remapping and Manhart's Turbo Performance kit. Power is transmitted to all four wheels through a modified eight-speed automatic gearbox. The standard xDrive system is retained.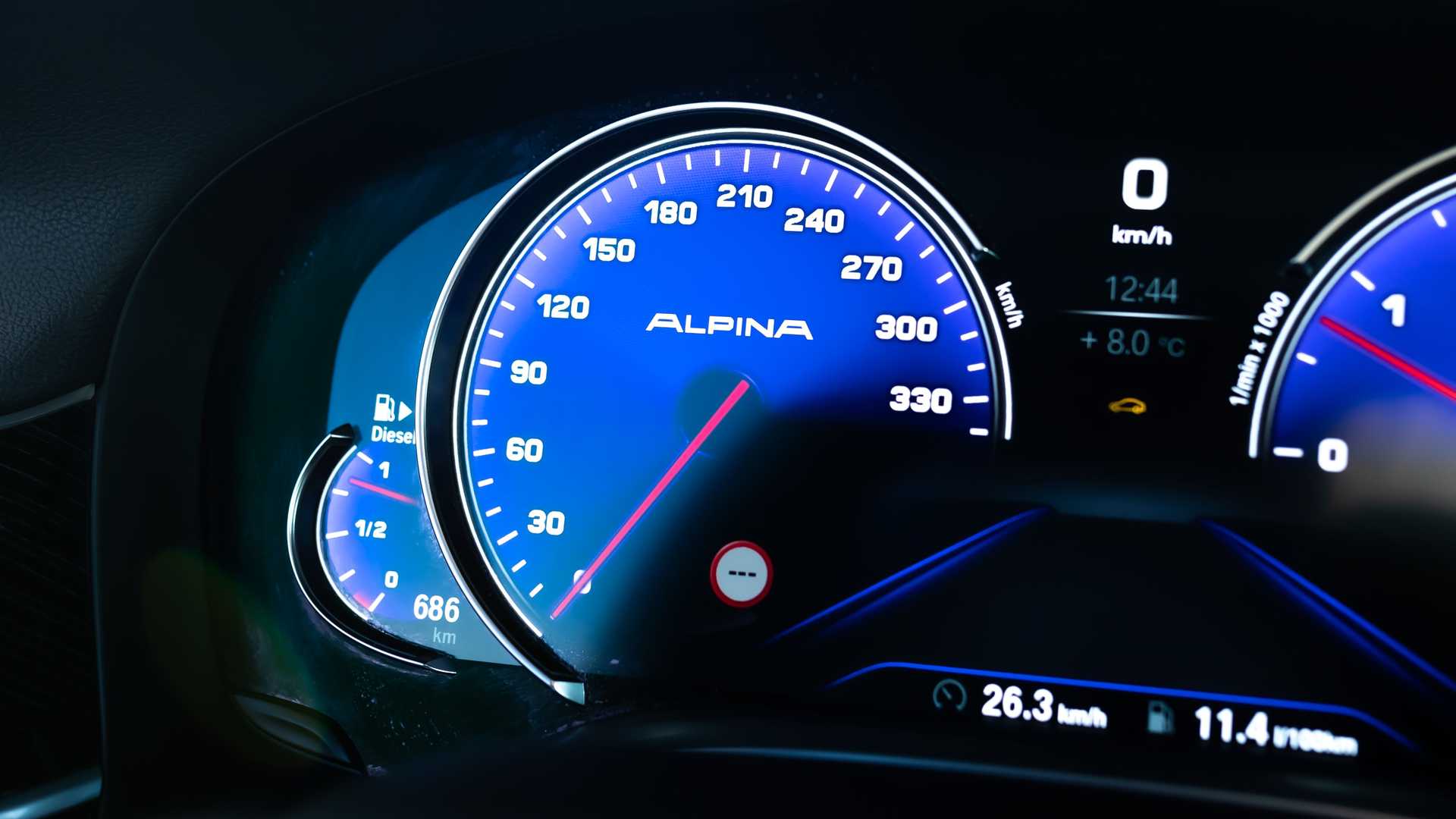 Manhart can also adjust the Exhaust system and the brakes at the request of the owner. Regarding the priceswe're talking €4,890 for the wheels, €3,295 for the carbon front splitter, €2,340 for the spoilers carbon, €3,845 for the rear diffuser and €1,099 for the stickers. The performance improvements amount to €6,999.
Image gallery