This week, we welcome Katja and Thierry, editors of the blog Simply Happy. Parents of 2 daughters, they looked for ways to find time for themselves, their couple and their family and share their experience. They offer us advice to achieve a certain harmony in a tidy house and real solutions to free up time for your real priorities.
In this article, they share family well-being routines with us, which form a good basis for a balanced family life.
The routines, again the routines. There are several meanings of the term. When we talk about routines we are referring to these actions, those gestures that we perform mechanically with these habits that come back systematically every day. They give the rhythm of the day to the children and give them a feeling of security because they know what is going to happen and they can locate themselves in time.
The most important routines are those of the morning, before leaving the house, and those of the evening, before going to bed. Children will start their day on the right foot with a well-established morning routine and end it in style with the evening one. By following the typical evening program, he takes the royal road to restful sleep.
Here are our 6 family well-being routines. These rituals stabilize our family life, strengthen the bonds between the members of the family and bring a feeling of well-being in the organization of the house..
1. Meditation for children
Photo of Jyotirmoy Gupta
Meditation allows you to refocus on your emotions. For children it is an ideal way to calm down and reduce stress. We have made a habit of introducing children to sessions after a hectic day to help them fall asleep. When the girls are in their beds, they listen to an episode of "calm and attentive like a frog "by Eline Snel. This is a meditation adapted for children from 5 to 12 years old. As there are episodes specially dedicated to appeasement, to positivism after a difficult day, we use it especially in the evening.
But, since the start of confinement, we have adapted this habit. We have installed a new routine of family meditating in the morning to start the day. We devote 5 minutes to family meditation. We took advantage of the program Small Bamboo made available free of charge during this special period. This allows you to get together with your family, spend some time together and draw the energy necessary for a good start.
Test this program! It doesn't take a long time and the results are impressive. We refocus our emotions and calm the agitations. Children can start from 5 years old. And it's okay if it's a little harder to concentrate at first. Persevere! As with all habits, time must be allowed to assimilate this new activity.
2. The stones of emotions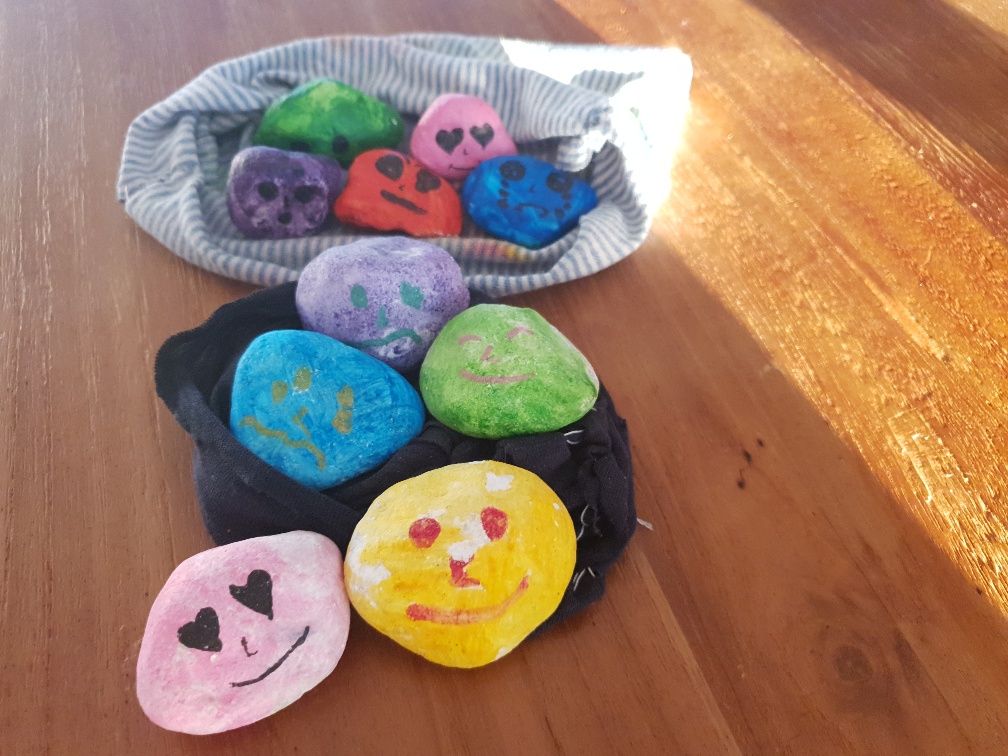 Let's move on to the second tool. To allow our children to become aware of their emotions and to express them, we use the technique of stones of emotions. What is it about ? Our girls each have a fabric bag that contains different stones of different colors. Five colors for five emotions. One stone for joy, one for anger, one for fear, sadness, love …
We have made a habit of following up after the meditation with a moment to explain his mood for the day to the other members of the family. The idea is to choose one or more stones that represent your state of mind for the day. This allows everyone to express themselves freely. This session is often very revealing. As parents, we learn a lot of things that the child would not normally have talked about. We can then start the discussion with the child and reassure him if necessary. We can also just look at the day together, taking this data into account.
3. Snack with the family
Our third routine doesn't look like much, and yet … For children, it is important to find a certain time structure in the day because it allows them to find their way. We have a sacred ritual during the day: the family snack!
Whether it's raining, snowing, whether there is school or confinement, the afternoon tea at 4 p.m. is installed with us and we are no exception. From a nutritional point of view this meal is very important. Some even say it's the most important meal of the day.
Snack cuts off the day, we end the "work" phase as we take our 4 hours, most of the time when we come home from school. Currently, during confinement, this meeting symbolically ends the school day at home. And after the snack, we go to a moment of relaxation. The girls play or receive time in front of the screens.
The family snack brings 5 ​​advantages:
It restores energy after an intense day at school, at work or at home
It serves as a transition between "work" time and "rest" time
It's a friendly moment shared with the family
We avoid the munchies before dinner
We eat in reasonable quantities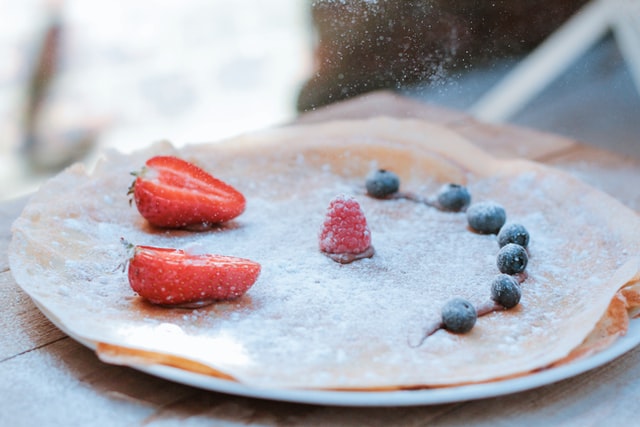 Photo of ToaHeftiba
What do we eat for afternoon tea ? We always eat some fruit and then a pastry, like pancakes, waffles, cookies or a piece of cake. It is also an opportunity to prepare this pastry as a family or even to entrust this responsibility to the children.
4. Express storage with music
After the snack, and to keep order in the house, we proceed to the ritual of express storage with music. What does it consist of? We put on one or two pieces of music, often chosen by the children, and we tidy up as a family. Anything that is lying around and out of place goes back there.
It's amazing how music motivates and allows you to tidy up in a good mood! The children also know that this moment of tidying up, an activity not particularly appreciated, will not last forever. The time limit of 2 songs is a relatively precise tag. They don't choose Pink Floyd or Mike Oldfield. They do rather in the RAP.
We have integrated this express storage in our evening habits.
5. Gratitude
Penultimate of our six routines: gratitude. According to the Larousse dictionary, it is recognition for a benefit received. For psychologist and author Robert Emmons, gratitude "helps a person direct their attention to the happy things in their life and distract them from what they lack."
At bedtime, we review the 3 favorite times of the day with the children. It's a time of sharing and it also allows you to focus on the positive of the day.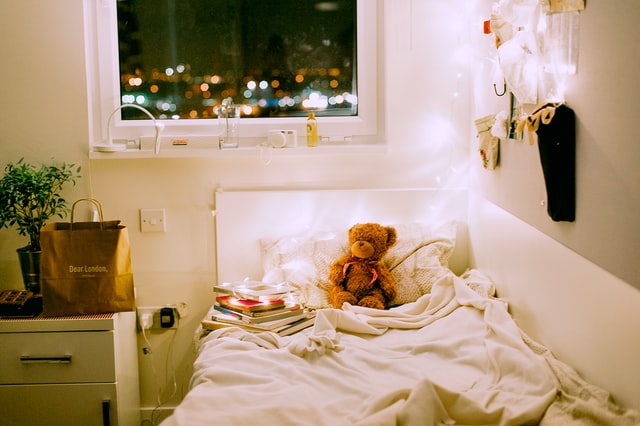 Photo of Daria Shevtsova
It's also a great time to learn about what happened during the day at school. We are sometimes surprised to learn of the moments of joy shared with friends, a learning appreciated in class. Things our children don't share if we just ask them "what did you do today at school". But, by going through the 3 favorite moments, the children think about it and give us a lot of appreciable details.
Gratitude allows children to fall asleep more peacefully as the day ends on a positive note. And kids love to hear OUR favorite moments too. Usually our girls are waiting for a little anecdote from the office. This allows them to better understand who we spend our days with at work and doing what.
6. Friday: aperitif and family movie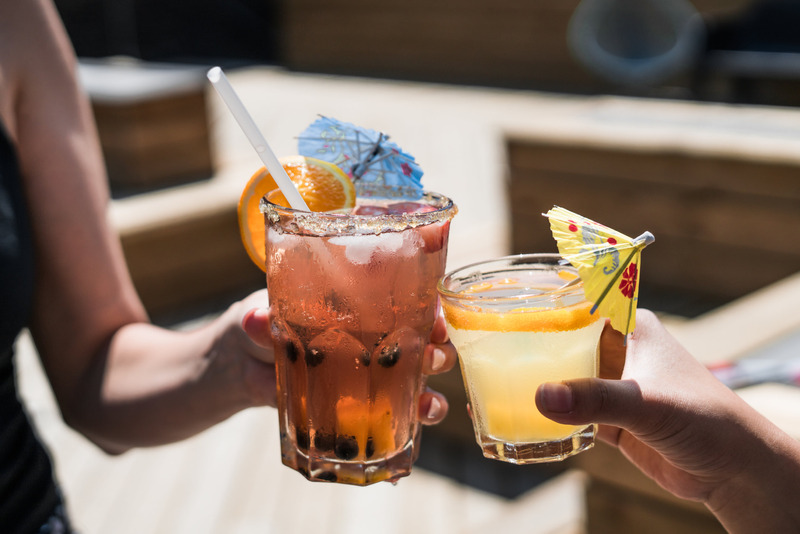 Photo taken by Burst
And here is our latest family wellness routine that we share with you. Similar to the idea of ​​a snack to mark the passage between the working day and moments of relaxation, we have a ritual for Friday evening. We get together for a drink with the family. We eat an easy and quick meal to prepare and we watch a movie together.
It is clearly a ritual that ends the work week and starts the weekend. We have a good and relaxed time and take time together, something we unfortunately do not do often enough in a week of active life.
To vary the pleasures, why not install a system for the choice of film or aperitif? Each week another member of the family can for example choose the film for the whole family. For the aperitif, we can imagine that sometimes it is the children who prepare it and sometimes the parents.
It's your turn
If you are motivated by the idea of ​​establishing routines and practicing them as a family, we draw your attention to these some suggestions:
Respect the same time of week, the same time of day to carry out your routine: this is the only way to install security and therefore ensure the benefit of the activity
Involve all family members in your routine. In doing so, you share a pleasant moment and feel the benefits.
Choose routines together. It is difficult to force something on your children that they are reluctant to do. On the other hand, integrating them into the creation of the routine will involve them and make them want to participate.
Have fun ! Find a way to make a task that is basically unpleasant, like our tidying up with music, fun.
We have presented 6 well-being rituals that we have installed in our family life. Maybe you found inspiration there? Maybe you already have your own routines set up? Don't hesitate to share your experience with us.