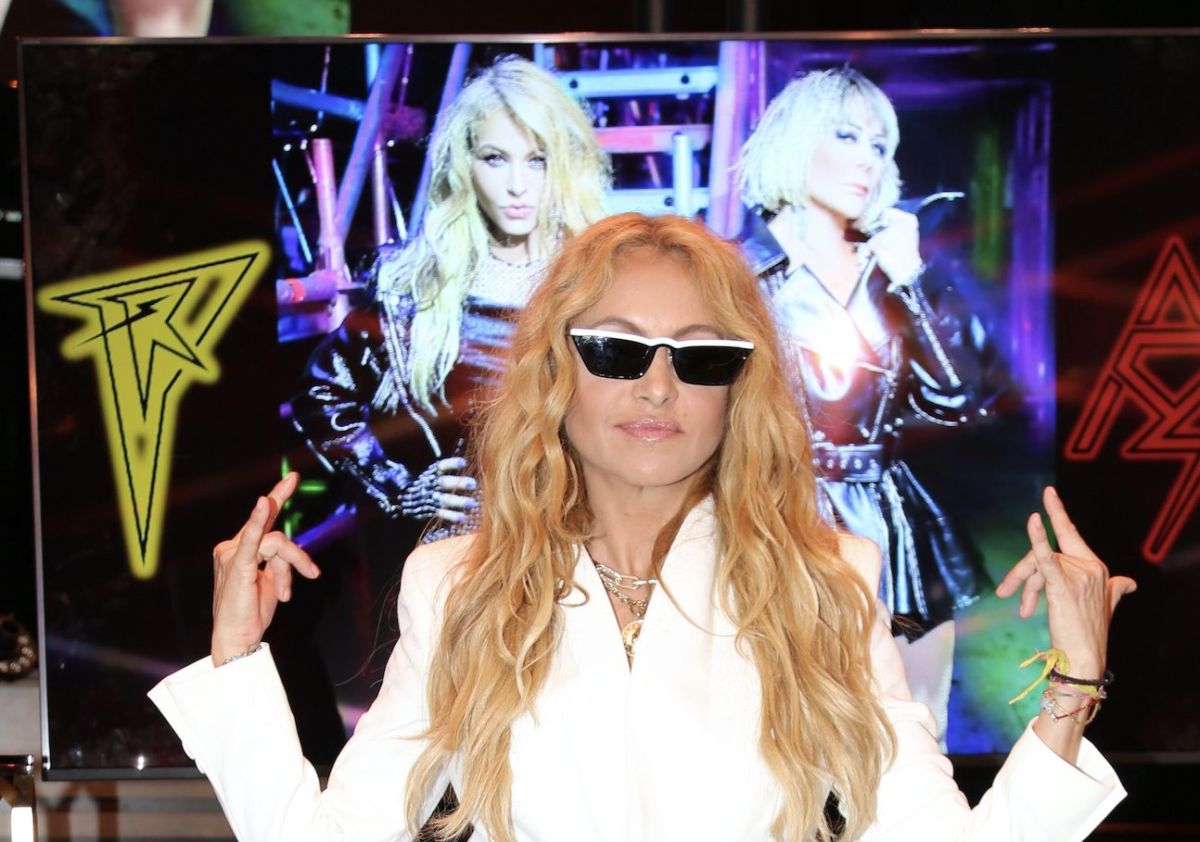 On April 15, the 'Perrísimas' tour kicked off Alejandra Guzman Y Pauline Rubio by the United States, but apparently it was not what his fans expectedbecause in social networks they assure that the singers were distant and there was no chemistry, even there were times when they ignored each other on stage.
In the midst of speculation about the alleged rivalry that they have maintained since both began their careers, last weekend the series of concerts of "La Chica Dorada" and "La Reina de Corazones" began, who sang their hits and caused all kinds of of reactions.
However, not everything that was experienced on stage was positive, as some detractors pointed out the bad chemistry between the two was evidentso much so that even Paulina Rubio had the luxury of ignoring Alejandra Guzmán.
The moment that is being talked about on social networks happened at the end of the presentation on April 15 in Orlando, Florida, while they performed their hits "Hey Güera" and "Mío", when Paulina Rubio dedicated herself to dancing and thanking the assistants, but she completely forgot that Silvia Pinal's daughter was with her.
Although both artists delighted their fans with their great successes and appeared together, there were also those who left the first show in which they sold out disappointed, as they detected that there is still rivalry and even professional jealousy, which they expressed through social networks. .
"La Pau gets jealous because they follow Ale more"," I thought they were going to sing together all the time", "And why if it is Perrísimas Tour they don't sing songs about each other and they don't go out together in the photos?", "I don't understand the concept of this tour. They ignored the whole concert… I better see them separately for each one", some Internet users pointed out in the comments section of a publication by Alejandra Guzmán on Instagram.
Apparently Enrique Guzmán was not mistaken when he assured that the show could be at risk because the singers have a very explosive character, so sparks could come out and the "Perrísimas Tour" would not last long.
"Both (are explosive). I know my daughter, the other (Paulina Rubio) not so much, but I have seen her, they limp with the same leg"He said during an interview with the program 'Ventaneando.
You might also be interested in:
–Paulina Rubio and Alejandra Guzmán kick off the 'Perrísimas' tour of the United States
-Enrique Guzmán "is afraid", says that the tour of Alejandra Guzmán and Paulina Rubio will not last long
–Alejandra Guzmán is accused of unjustifiably firing all the members of her gang