Key facts:
Unbanked Honduran farmers do not have access to traditional financing or credit.

EthicHub uses P2P blockchain technology so that anyone can invest in agro projects.
From now on, farmers in Honduras will be able to access financing with cryptocurrencies through the EthicHub platform. The pilot project already has the participation of five leading producers of the coffee industry to finance coffee harvesting, selection, washing and drying work.
The ad It has been made after an agreement between EthicHub and the Cooperativa Cafetalera Diseñadores de Cafés Especiales (COCADICAFE). In this way, Honduras becomes the third country in Latin America to join this company. The other two countries in which it offers its services are Brazil and Mexico.
Domingo Rosales Amaya, the president of COCADICAFE said that "the opportunity to work together with EthicHub will generate a lot of benefit for coffee producers." He explains that this alliance allows "with low interest rates, the producer achieves a better production plan and higher income at the end of the harvest."
EthicHub is a company of Spanish origin that is dedicated to connecting groups of small farmers with crowdlending (collaborative financing). For this, it has a P2P platform based on blockchain, in which they disseminate their projects and those interested can invest in them.
The price of money in the world is not uniform. While these farmers pay interest above 100% annually, in other parts of the world we receive little return on our savings deposited in a checking account.

Jori Armbruster, CEO of EthicHub.
Faced with this latent problem, EthicHub was born with two purposes. On the one hand, improve the standard of living and work of small farmers who do not usually meet the requirements to access bank financing. And, on the other hand, offer investors high-yield agricultural projects in which they can invest to earn interest.
In this way, the company unites these two poles so that both benefit. Those who are interested in any of the agricultural businesses that it offers, can invest the funds they want. The minimum is 20 euros and it can be done through cryptocurrencies – specifically through the stablecoin xDai – or a credit or debit card associated with a checking account.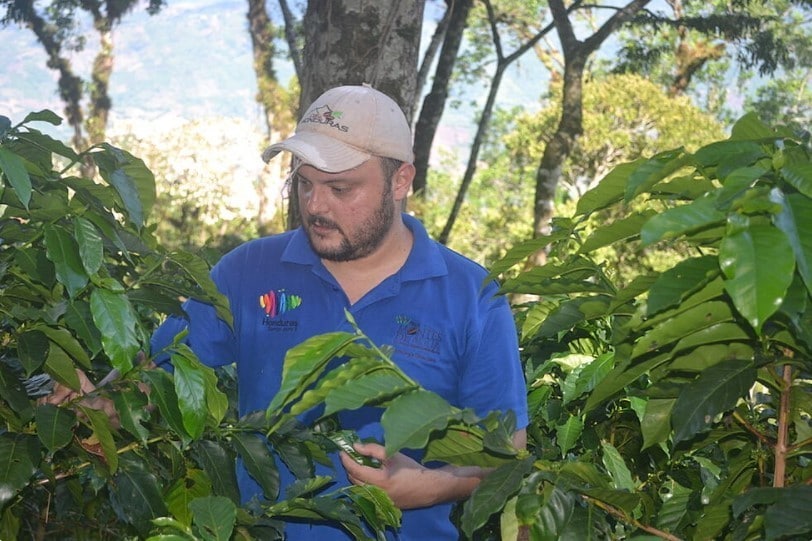 You only need to be of legal age to invest through your P2P crowlending platform. It does not require any other requirement. He points out that "thanks to blockchain technology it is possible to transfer small amounts of value over the internet quickly, safely and practically free of charge."
Thus it achieves its objective of "breaking the borders of money and correcting the current dysfunctions of the global economy and the financial and monetary system." In addition to Honduras, which has been working in the cryptocurrency ecosystem since 2019, there is another country interested in this technology. As revealed by CriptoNoticias, Colombia also seeks to improve the economy of farmers with blockchain.