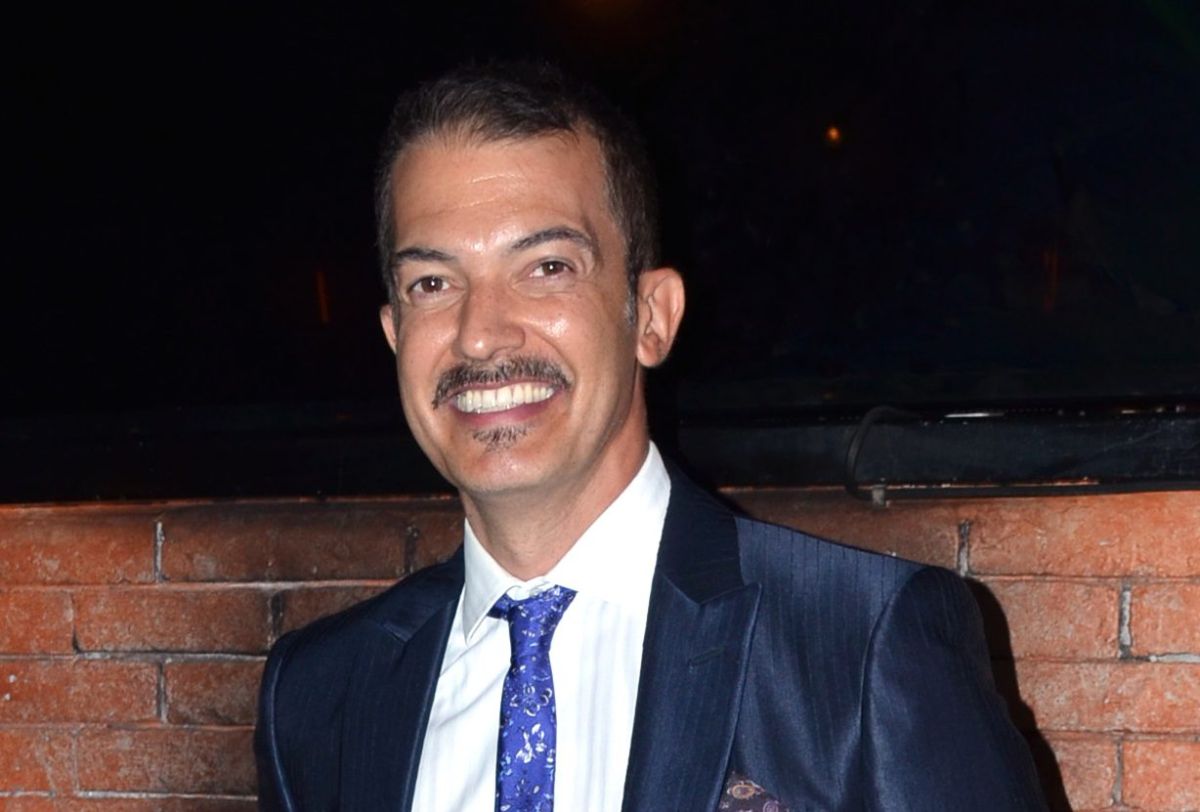 After overcoming various health complications, Fernando del Solar married Anna Ferro on March 22. The intimate civil ceremony was held in Cancun, Mexico, as revealed by the presenter through his social networks.
Almost a year after formalizing their engagement, the couple finally fulfilled their dream of getting married; However, they preferred to keep their link secret and it was this April 10 when they made it known through an Instagram post.
"Finally, after proposing to her… I married this hottie Anna Ferro!! In paradise itself. It was March 22 and she gave me the 'Yes'… we succeed", wrote the Argentine next to a photograph of his wedding day.
However, the news was released amid rumors of pregnancy, because days before, the former host of the "Venga la Alegría" program shared a photograph in which he appeared posing with his wife, whom he hugged in a special way for the that their followers questioned them if they are expecting a baby.
And it is that, in the postcard, Del Solar placed one of his hands on the belly of Anna Ferro, just like her, so they immediately received a wave of comments about it.
"The way both of them put their hands makes us think of… Baby?", "Is there a baby on the way?", "It seems that they are announcing a baby", "are pregnants", "Is baby coming? I hope they say soon", "Baby on the way, I am sure of that", "Is it my imagination or is it they are waiting for a great blessing", were just some of the messages.
While the couple ends the speculation, it should be remembered that they began their relationship in 2017, since then they have gone through all kinds of situations, highlighting the delicate state of health of Fernando del Solar. That is why at every opportunity he has, he takes the opportunity to show his admiration, respect and love to whom he has given him unconditional support during the most difficult moments of his life.
"I would like to be with Anna the rest of my days; she could marry me again, it is not something that urges me, but it could be. In my case, having a role would not change anything, I am already committed to her to the fullest beyond a role. I hope we spend a lifetimethe one that we have left, together", replied Del Solar during an interview with the program 'Sale el Sol' in June 2020.
You may also like:
–Fernando del Solar reveals that he underwent surgery because he could not breathe well
–Fernando del Solar is captured leaving the hospital in a wheelchair after suffering a relapse
–Fernando del Solar reappears visibly recovered and reveals his plans to get married