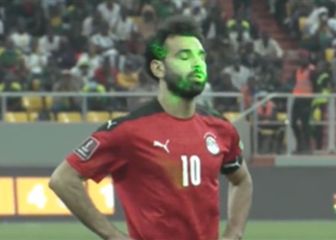 FIFA has sanctioned Senegal with the dispute of its next official match behind closed doors for the incidents that occurred during the second leg of their qualifying playoff for the Qatar World Cup against Egypt.
As indicated on Tuesday by the governing body of world football, during the clash there were irregularities related to order and security such as "the invasion of the field, the throwing of objects, the lighting of flares or the use of laser pointers".
In this sense, the images of the retransmission captured as in the decisive penalty shootout, the Egyptian players had to throw while from the stands they were aimed at their faces with these pointers. Besides, Liverpool striker Mohamed Salah was the subject of offensive banner messages.
In addition to Senegal, which was fined more than 170,000 euros for these incidents, Nigeria and the Democratic Republic of the Congo will also have to play a game behind closed doors due to similar incidents. in their matches last March against Ghana and Morocco, respectively.
[