We must be smart with our financial resources. Change your plans and focus your priorities based on these recommendations.
The word crisis in Chinese is made up of two characters: one, which means risk, and the other, which represents opportunity. This phrase connects us with the country where the turbulence we are experiencing originates.
It is natural to be anxious about the current situation, as it is an event that will cause a recession and, consequently, will generate uncertainty in various aspects of our lives, including the financial issue. The crisis can harm us in different ways, in income, expenses, debts or investments, which negatively affects our pocketbook or lifestyle.
In these cases it is better to be prepared, avoid getting carried away by emotions and not lose sight of long-term financial goals. We must understand that the adjustments we make will be temporary and that, with discipline, we will once again be able to regain our stability.
If your income decreases
The income factor will be one of the most affected. Many people have a variable component, either because they are independent professionals, entrepreneurs or because our pay is linked to jobs that it is not possible to do. So, in these cases, the healthiest thing is to reduce non-priority expenses, with this we will manage not to let our savings decrease or get into debt. Another option to seek extraordinary financial support is to approach your Afore to make an unemployment withdrawal, this amount can help you to face extraordinary expenses.
How to adjust expenses
It is important to point out that, at all times, the level of these must be consistent with our income, that is, we should never pay more than we earn or try to finance current expenses through credit cards. Now, in times of crisis, it is even more necessary to do an exercise that allows us to adjust to the new reality.
The first step is to make an exhaustive list of all expenses in as much detail as possible, from that morning coffee to parking payments or tips. The second is to group them by category (food, home, education, entertainment) and rank them. It is likely that if we have children, a necessary expense is to cover their education, but there are others, such as meals in restaurants or at home, shopping for clothes or beauty treatments, whose frequency can be spaced or substituted. The third step is to make an austerity plan.
In many cases it can be hard to completely cut the non-priority ones we are used to, but we can look for cheaper substitutes or homemade solutions. This exercise will also help us assess whether we really need to shop for coffee or food out rather than at home, or reconsider whether I need to add a pair of shoes to my wardrobe just because there was an online sale.
Finance in times of crisis
If our situation is a little more serious –although it is not recommended- we can lower expenses in life insurance, auto or medical expenses by temporarily reducing the insured sum, increasing the deductible or reducing contributions to our savings or pension plans. This is not a cancellation, but a temporary adjustment.
Finally, it is key to monitor our expenses week by week and month by month to ensure that we stick to the plan. This is an exercise that can be monotonous, but as soon as we see the benefit it generates, they will surely implement it in a very simple way and, they can even set the goal of spending even less than what is established and that money will be saved for a trip.
Another relevant issue to avoid altering our goal is not to let anxiety dominate us, leading us to make 'panic purchases', purchasing face masks, disinfectants, medicines, cleaning supplies or pantry in irrational quantities. In summary, the recommendation is to be prudent and disciplined, it is not about limiting ourselves to the extent that this affects our mood.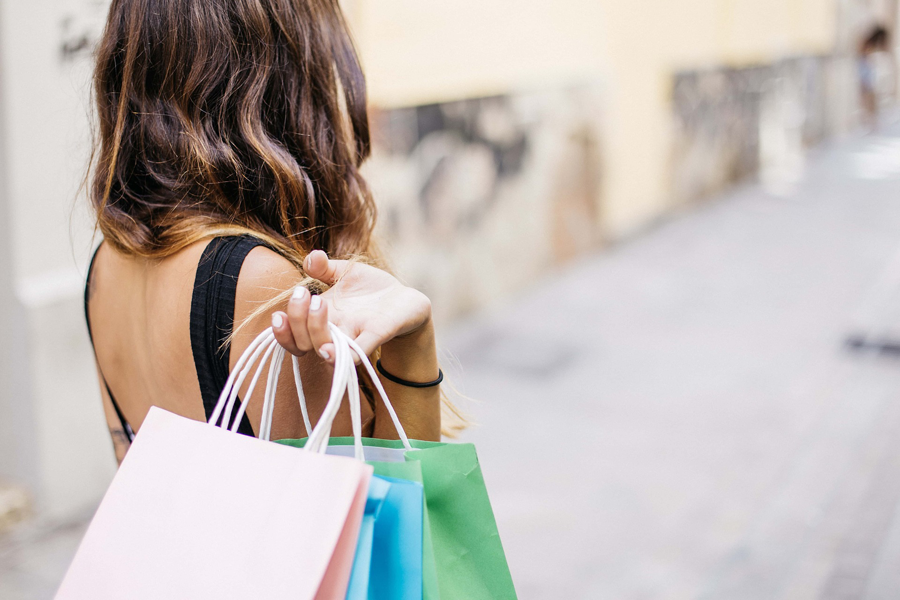 And what do I do with my debts?
Although the ideal is not to acquire debts in these moments of uncertainty, the reality is that many times we have debts from bank cards or credits that were acquired prior to the crisis.
In credit, it is necessary to know how much they charge us in interest and commissions (including annual fee) to ensure that the plastic we have is the most convenient. Most banks offer options for you to transfer your balance to their institution.
And of course, there are two critical tips in the use of the cards: do not increase the balance of the card and always make a payment higher than the minimum required, in order to reduce the amount of the debt. In the event that you have another type of credit, such as payroll, car or mortgage, it may be recommended that you approach your financial institutions to renegotiate the rate or term. Whatever the type of credit you have, it is important that you do not stop paying it so as not to affect your credit history, because in the future they could deny you financing.
Investments and savings
There is an excess of information on social networks that can become alarmist or fake news, which could alter your objectivity when making savings and investment decisions, so make sure that the source of information is reliable.
At this time it is foreseeable that you will find in your savings, investment or Afore accounts a reduction in the balance of your account statement, this is normal in long-term investments. Instead of being alarmed and making hasty determinations, I recommend you approach a financial advisor, because on the contrary, it may be a good time to build a long-term wealth.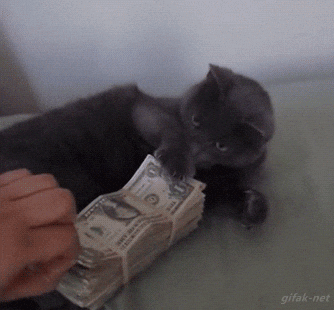 It is advisable to have a contingency fund that allows you to cover three months of current expenses. If you don't have it, now is the time. This situation will last for months and even if this time you have not been affected, no one is assured of stability in the medium term.
Lessons and opportunities
It is difficult to forecast the duration of this recession, but despite the efforts made by governments and central banks around the world, it is estimated that the recovery will be tangible in a horizon of 12 to 18 months. A crisis of this magnitude can help us realize the things we really need, as well as make us aware that it is necessary to save for the future and have a fund that allows us to be prepared for unexpected situations.
Tip
Make all your payments with a debit card, in this way you will have better control and will not get into debt. The account statements will allow you to detect where the money is going. It is common that when we pay in cash we lose sight of various expenses.
By: Ana Lorrabaquio, finance expert
Commercial Director of Distributors and Banks at Principal Investment Funds. Founding member of the Women in Finance Association. Master in Business Economics from ITESM, and 19 years of experience in financial markets.