Good news for our bodies and state security forces that this time have renewed an important fleet and in this case we are talking about the Toyota Land Cruiser of the Civil Guard.
Yes, the Civil Guard has received a new fleet of Land Cruisers, Toyota's legendary off-road vehicle. In total they are 73 units of Toyota Land Cruiser that will operate in Campo de Gibraltar, in the province of Cádiz, helping Civil Guard agents in their fight against drug trafficking and organized crime.
The new fleet, acquired by the Secretary of State for Security of the Ministry of the Interior on which the General Directorate of the Civil Guard depends, is composed of 52 Land Cruiser with corporate specific vinyl —White and green, with body logos on the sides and boot lid— and 21 unvinyl, in different body colors.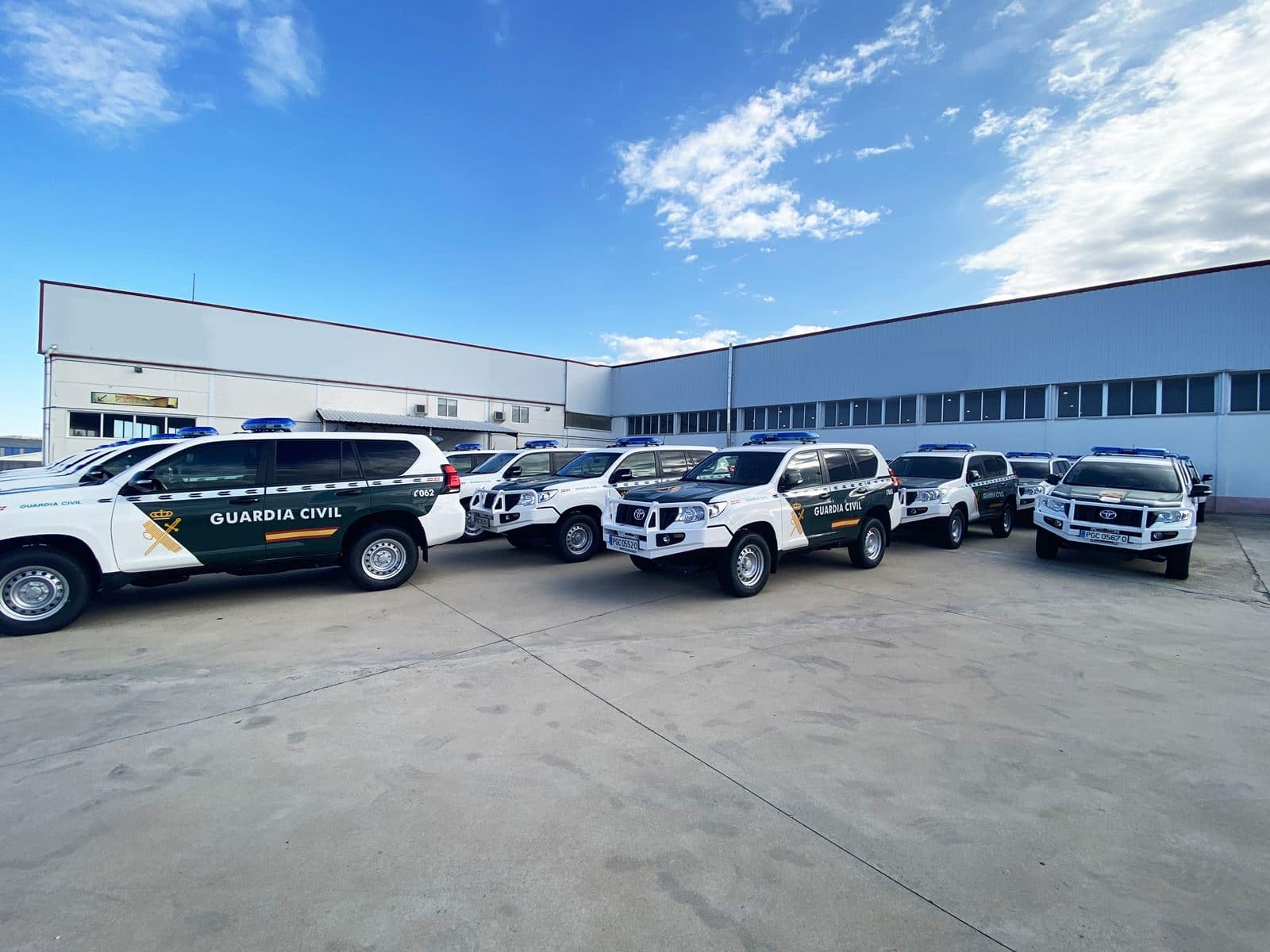 The 73 units of the new fleet of the Armed Institute are of 5p bodywork and have frontal defense and a police preparation kit that includes a light bridge, a transmitter, specific compartments for material for recurrent use by Civil Guard agents and much more .
Specifically, these units acquired by the Civil Guard are based on the GX version of the Toyota Land Cruiser.
At the simplest level of trim is the GX (with a five-door body) and comes standard with a Touchscreen multimedia system with Apple CarPlay and Android Auto compatibility. Since last year the model has been equipped with steel wheels, although to make them alloy, the 3-door model should be chosen, which comes with 17 ″.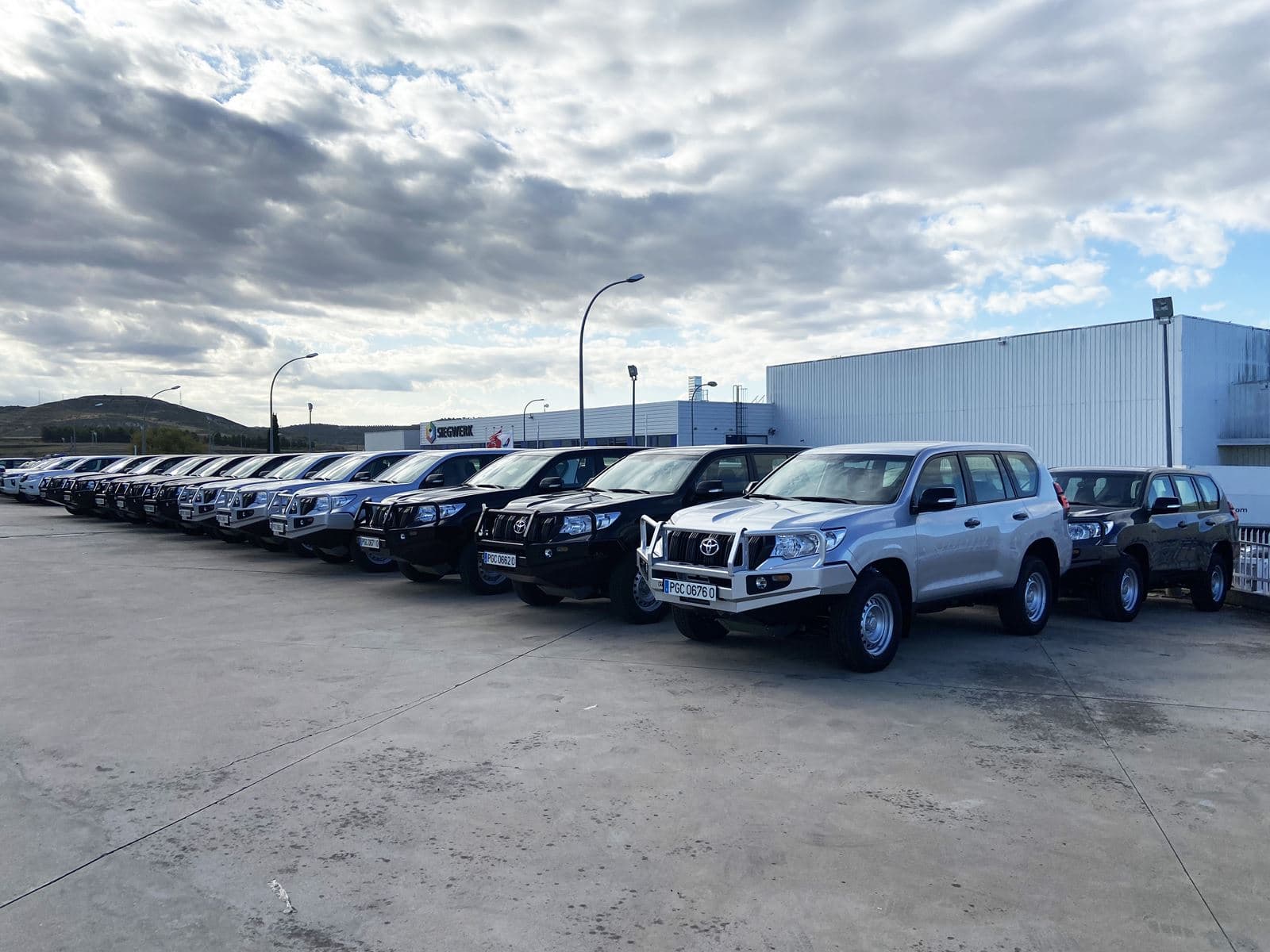 All Toyota Land Cruisers are associated with a 2.8 liter diesel engine with supercharging and 204 hp of power that are combined with the all-wheel drive system with reduction and a transmission that can be manual or automatic with six speeds.
In addition to the aforementioned, all Land Cruisers from the GX level include air conditioning, electric windows in all doors, electric mirrors, folding rear seat, trip computer, keyless access and start, automatic lights, etc. .
The recommended prices with some promotions of the Toyota Land Cruiser range start at € 41,200 for the three-door body and € 43,300 for the five-door.