The blue oval firm recently announced a makeover for the Ford Expedition. The new model will arrive in early 2022 with more power, technology and a new off-road package. However, in the face of Overland Expo East have wanted to go a step further and show us a unique concept, the Ford Expedition Timberline Off-Grid Concept.
The prototype is based on the new Expedition Timberline 2022. This off-road fanatic's finish is distinguished by orange interior and exterior styling accents, unique grille, 18-inch wheels with 33-inch Goodyear Wrangler AT rubbers, and 270mm ground clearance.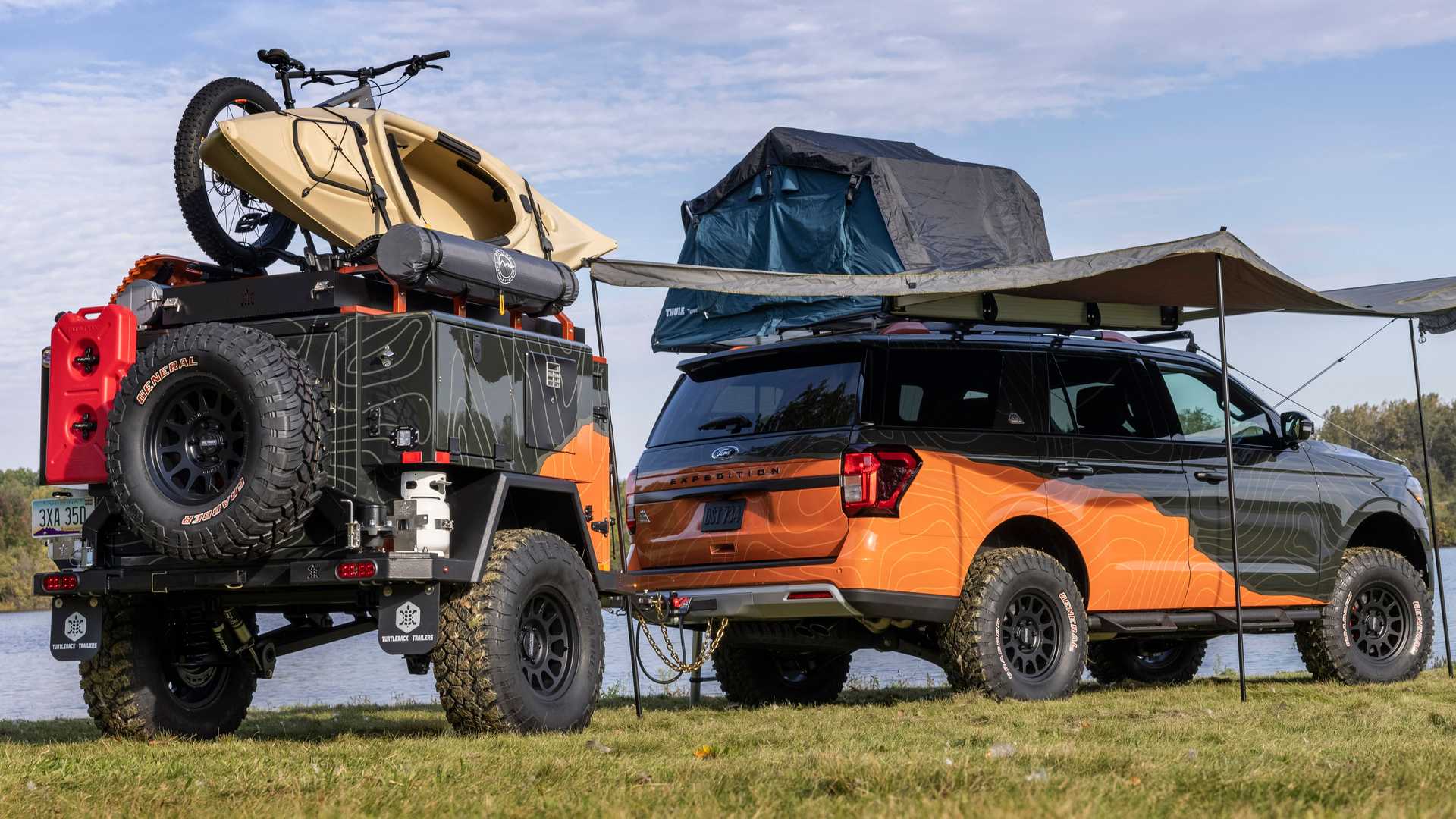 The prototype will be on display at the Oak Ridge Estates Overland Expo East in Arrington, Virginia; as well as at the SEMA Show from November 2 to 5.
On a technical level there is a two-speed transfer case, underbody protection like the F-150 Raptor and the Trail Turn Assist function inherited from the Bronco. It locks the inner rear wheel to help reduce the turning radius in tight spots. Under the hood is the 3.5-liter Ecoboost V6 with 440 hp and 692 Nm of torque.
The Ford Expedition Timberline Off-Grid is more complete than many camper
Off-Grid concept adds to the SUV's already enhanced off-road capabilities a whole range of accessories that you might need to lead a life out of the ordinary. On a technical level, they highlight an increase in headroom of 51 mm thanks to FOX Performance Elite Series shocks with dual speed compression adjusters and remote reservoirs.
They are joined by 17-inch Method Race wheels with Bead Grip technology shod with 35-inch General Grabber off-road tires. To make life on board more comfortable, Ford has turned the Expedition into a mobile camp by adding a Thule Tepui Explorer tent with cross bars that anchor to the roof rails of the SUV.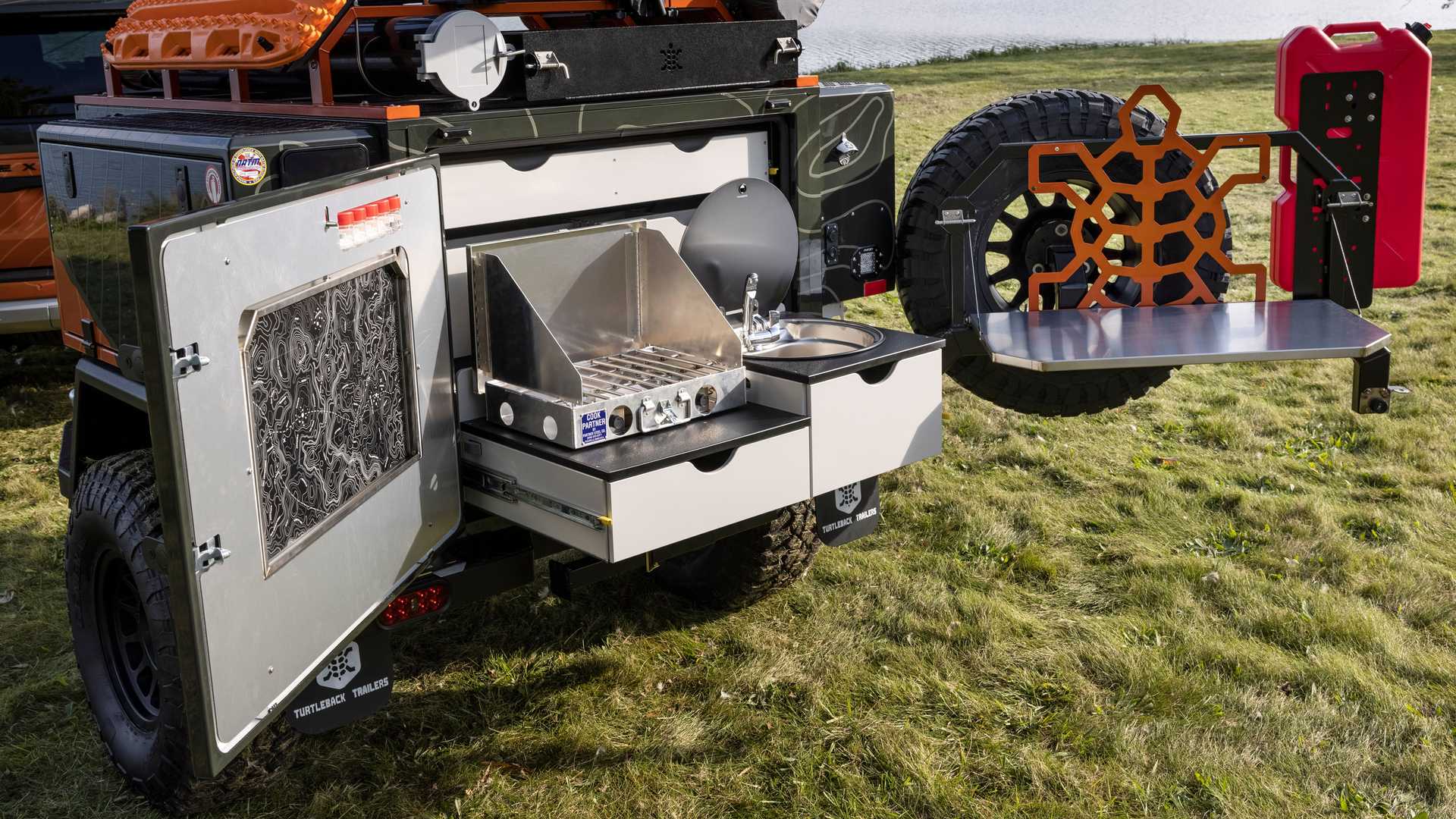 Regarding the equipment, adds an Overland Vehicle Systems 180-degree Nomadic awning, portable shower, additional LED lighting in multiple areas, EZ STAK custom aluminum double storage drawer, custom Luno camping mattress for two, curtains, USB fan and a Clarios AGM battery.
As we can see, it has nothing to envy to many camper vans. Put the icing on the cake a turtleback trailer to store additional equipment such as a sink, a two-burner propane stove, two drop-down tables, a 159-liter water tank, a 27-liter water heater, a refrigerator, and a 100-watt solar panel.
Image gallery