The Ford Sierra Cosworth RS500 It was announced in July 1987 and of this beast only 500 units were produced that picked up many key improvements to its performance in touring car racing.
Among the improvements of these units we found a Larger Garrett turbocharger, a larger intercooler, a new fuel feed system, new injectors and a new cooling system.
Externally the units were recognizable with the naked eye thanks to an additional rear spoiler, a front splitter and the absence of fog lights in order to improve brake cooling.
As we have mentioned, 500 road units were produced.
Now, touring car preparation specialist CNC Motorsport AWS will build three Ford Sierra RS500 Group A racing units to the Andy Rouse Engineering specification in collaboration with the four-time British champion.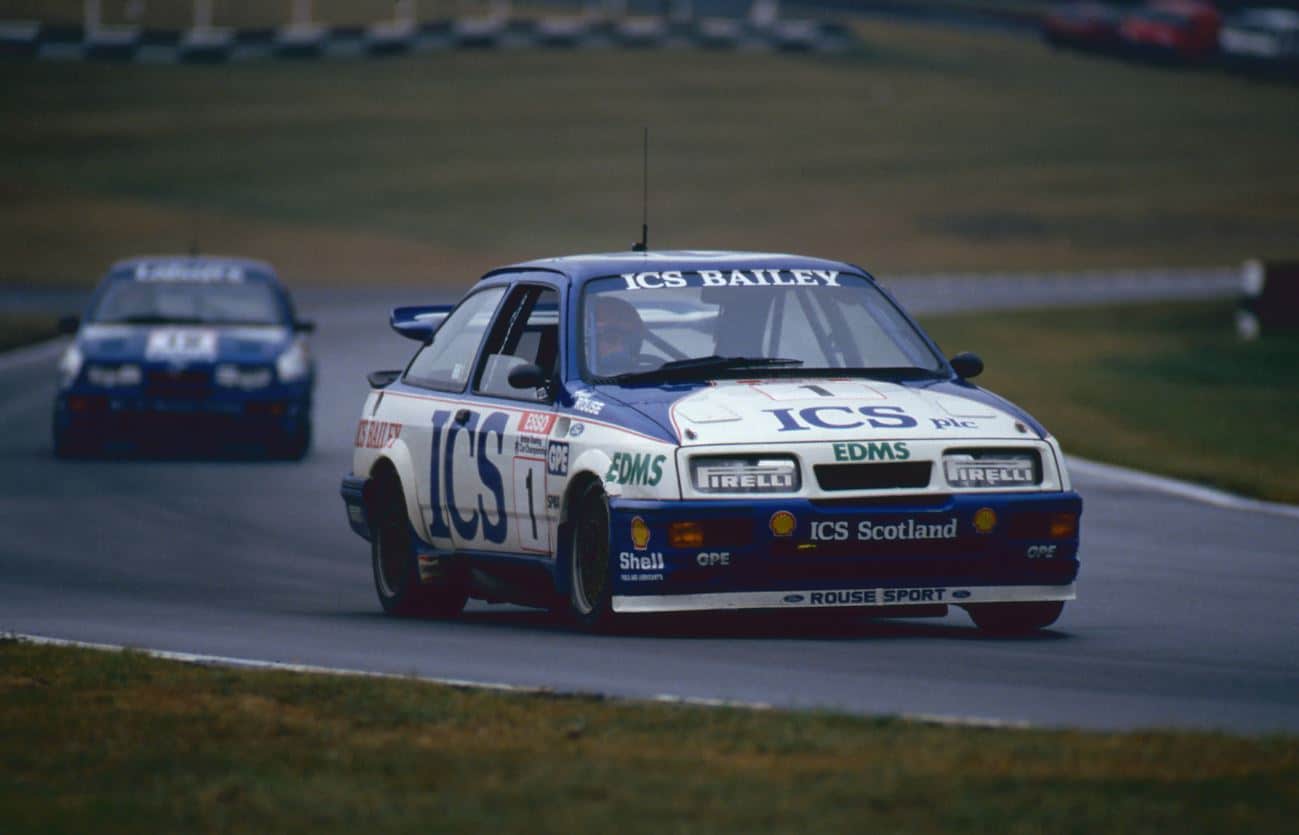 Each will be built from an original Ford Sierra body.
The first chassis, to be completed in early 2022, will be built from a new Motorsport casing «909», which has not been used and has been carefully stored since the 1980s. Units will be delivered with HTP papers, fuel cells and roll cage certificates and will be ready to race.
Rouse created Andy Rouse Engineering (ARE) in 1981 and his team won the title in 1983, 1984 and 1985, each time with a different car.
Rouse worked closely with Ford to make the Sierra Cosworth a successful Touring car before playing a key role in shaping the Super Touring rules that transformed the category in the 1990s.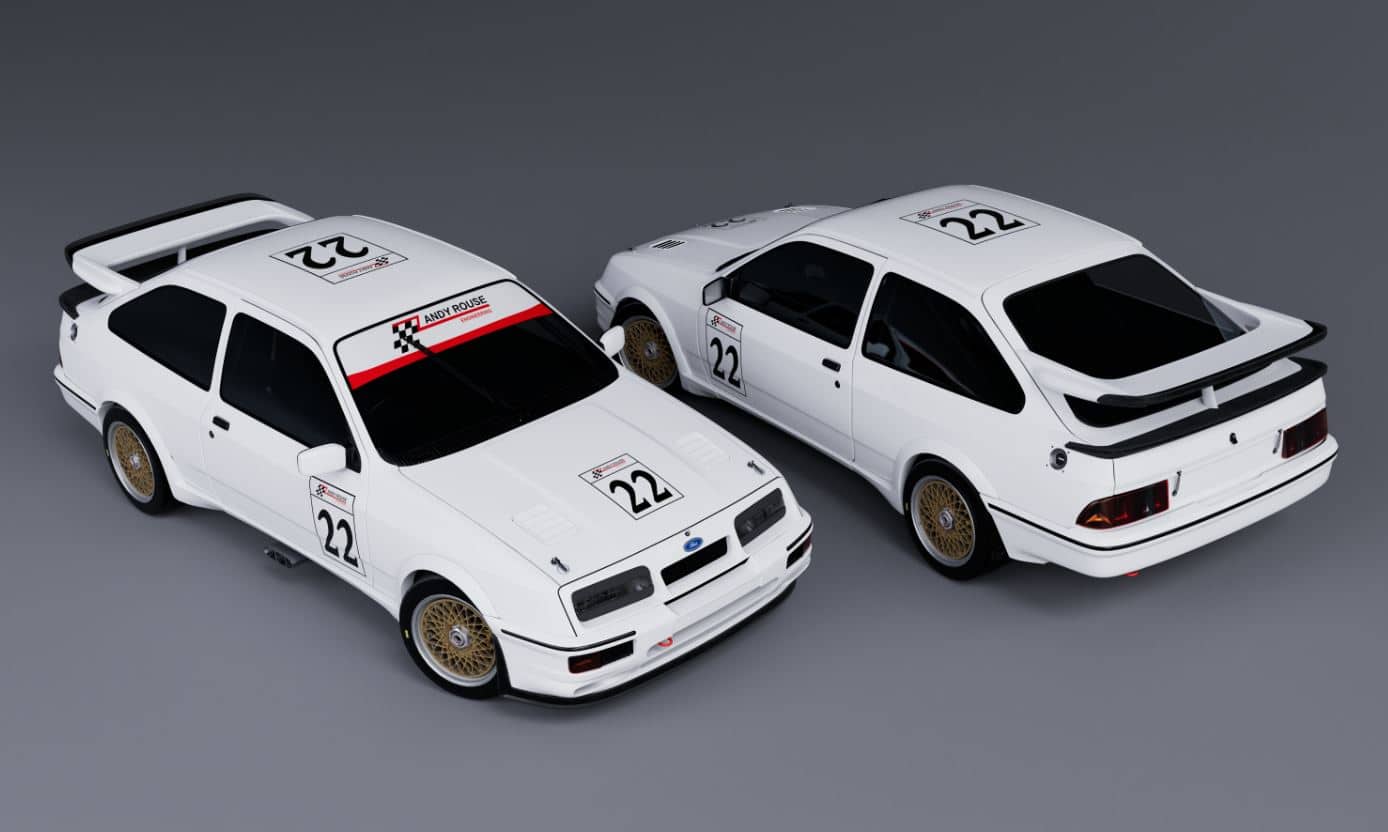 CNC Motorsport AWS, founded by Alan Strachan, is a renowned restorer and builder of historic passenger cars from the 1970s to the 2000s. In the past two years, he has built automobiles. Rover SD1, Ford Sierra RS500 and Merkur XR4TI.
Strachan worked for Rouse building BTCC units between 1989 and 1992. He and the AWS team at CNC Motorsport have access to drawings and data to produce Rouse-specific parts, such as front suspension struts, rear arms, tank body fuel, side outlet exhaust and the steel roll cage designed by Rouse to create true ARE cars.
Each car will use one 567 hp Cosworth YB unit newly built with input from the original ARE engine manufacturer Vic Drake, who produced over 100 RS500 engines.
Follow-up cars will feature a five-speed Getrag gearbox, Proflex Advanced Technology fuel system and a 9 "rear viscous differential.
Despite the good news, it must be emphasized that the prices start from 219,333 euros with options for livery and parts packages.