The couple contributed to the relief work derived from the strong explosion that took place in the city's port and which, so far, has resulted in 157 dead and more than 5,000 injured.
The marriage formed by George and Amal Clooney It has not been slow to contribute its grain of sand to the medical assistance, rescue and reconstruction works that are marking the daily lives of the citizens of Beirut (Lebanon) since, on August 5, there was an explosion of great proportions in a warehouse located in the port of the city.
It may interest you: George and Amal Clooney, a lovely couple
George and Amal Clooney donate $ 100,000 to help victims of the Beirut explosion
More specifically, the couple donated $ 100,000 that will go directly to organizations that are making a considerable effort to try to minimize the damage caused by the accident, which has resulted in 157 deaths and more than 5,000 injured. Waiting for updated information on the scale of the tragedy
The entities that will receive these funds are, among others, the Lebanese Red Cross, Impact Lebanon and Baytna Baytak, as is clear from a statement in which both George how Amal, a lawyer of Lebanese origin and born in Beirut, expressed their pain at what happened and expressed solidarity with the families of the deceased, the disappeared and those who are trying to recover in the capital's hospitals.
It may interest you: Famous people react to the explosion in Beirut, Lebanon
It may interest you: George and Amal Clooney donate a million dollars to fight against racism
"We are very concerned for the people of Beirut and the scale of the devastation caused a few days ago. We will donate 100,000 dollars to the organizations mentioned and hope that others can contribute to the best of their ability. ", is mentioned in an extract of the note they have issued.
It may interest you: George and Amal Clooney fear being attacked by ISIS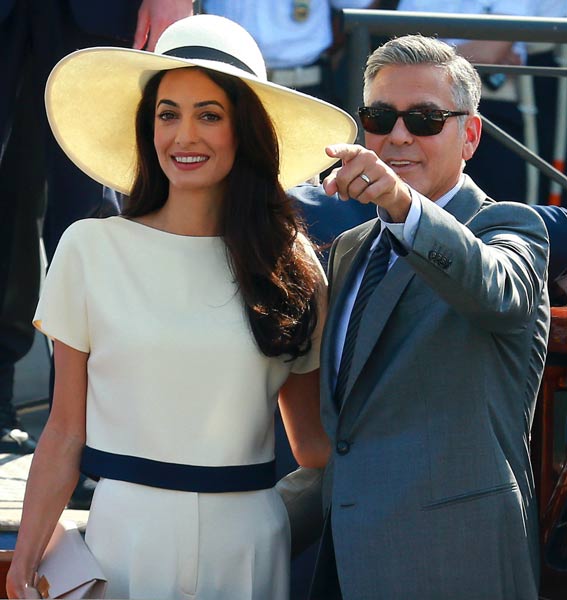 By: Bang Showbiz