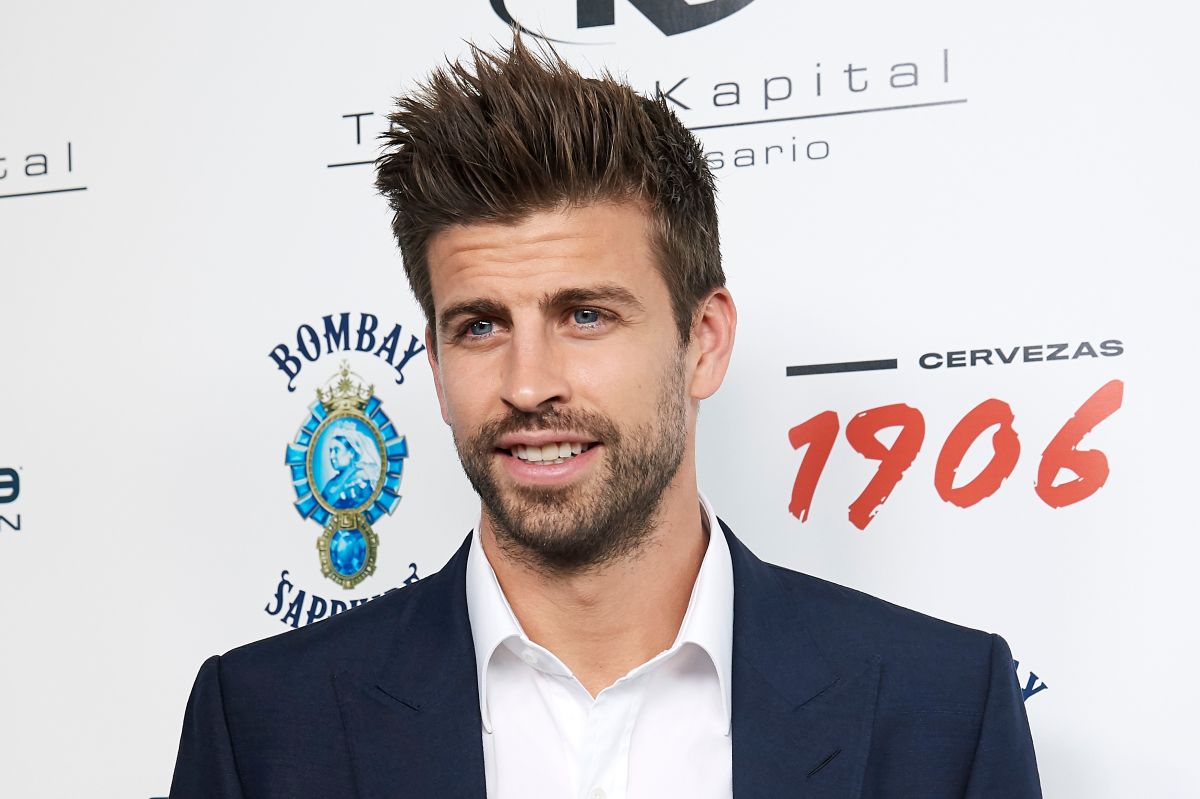 Photo: Carlos Alvarez. /Getty Images
The press is still on the prowl Gerard Piqué Y Shakira since their separation was announced. This has the player somewhat annoyed. FC Barcelonawho reacted unfavorably to the correspondent of El Gordo and La Flaca in Barcelona, Jordi Martin, taking his cell phone, throwing it on the ground and destroying it with a door while insulting him.
The paparazzi you have The fat and the skinny in Spain and who has been following everything related to Shakira Y Gerard Piqué He followed the footballer to see if he could get from his own mouth how the Colombian separation process is going. In principle, the athlete walks and ignores the correspondent Jordi Martin. After going down some stairs Piqué turns around, grabs the reporter's cell phone and destroys it.
Gerard Piqué apparently he was leaving his parents' house. Same as that of Shakira. He was accompanied by their children Milan and Sasha. Supposedly he would have jumped several red lights. Then she arrived at the airport with the children and continued walking, ignoring the correspondent for El Gordo and La Flaca. Jordi Martin assures that the soccer player also said several insults to him and decided to remove them from the video because he considered them: "Very strong."
Raul de Molinadriver The fat and the skinny and companion of Lili Estefan He said he was super annoyed by this reaction to a journalist and wondered: "… That Gerard Piqué can jump the lights that are red in the city of Barcelona… That he pick up the phone, throw it on the ground and nobody says anything to him… He You can't take the phone away from him because he's in a bad mood with a person… Every day I like him worse…".
Lili Estefanfor his part, preferred to say that Gerard Piqué He is having a terrible time and perhaps trying to get the news from the press makes the footballer have these reactions. But "El Gordo" does not give credit and does not agree.
The truth is that this separation is a fact. While, Gerard Pique and Shakira they continue trying to avoid the questions of the journalists and living with their children separately. It is known unofficially that they are still in court agreeing on the custody of the children. Without a doubt, one of the most mediatic moments of the couple.
Keep reading:
Osvaldo Ríos and Shakira were going to get married but he decided to break the engagement
Raúl de Molina says that Lili Estefan was not so thin since El Gordo y La Flaca began
Shakira's father would be hospitalized again, according to El Gordo y La Flaca
Shakira moves her pelvis with a metallic bodysuit with David Guetta and the Black Eyed Peas
Gerard Piqué could not enter Shakira's house. He had to leave and come back later
Shakira's stalker arrives at her house and writes a proposal on the floor, says El Gordo y La Flaca