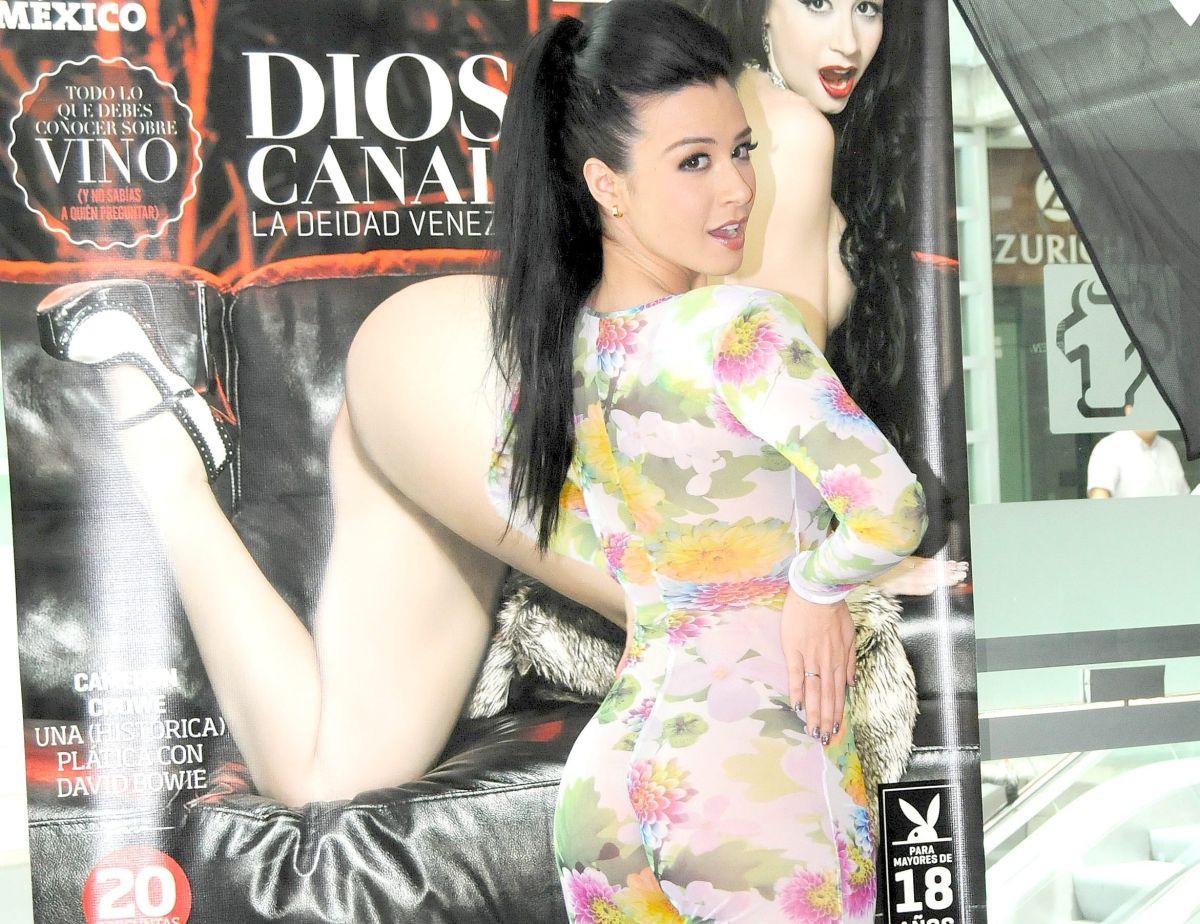 Diosa Canales loves to show off her pronounced curves to delight the eyes of her fans and takes advantage of her presentations to ignite the spirits of the gentlemen to Show off your shapely rear.
The Venezuelan singer and actress ignited the spirits of her fans and followers on Instagram with her hot moves as she sang along to her songs.
Hot and explosive presentation of Diosa Canales
The Venezuelan recently shared a video where she sings and dances one of her popular performances, leaving the public present and her followers on Instagram speechless.
And it is that the statuesque Venezuelan showed her shapely rear, since the tiny part of the body was lost between her body, raising the temperature of the gentlemen.
Diosa Canales is not afraid to show off her natural body and takes advantage of her presentations and accounts on social networks to delight her followers on Instagram.
"Success is my punishment #tbt❤️ #showtime💣", The 35-year-old Venezuelan wrote, next to the video where she shows her rear, leaving nothing to the imagination.
The black bodysuit also highlights her shapely legs as she moves from side to side to the beat of the music.
Although it is not known how long the video dates from, her followers did not care and sent her flattering messages, since the Venezuelan maintains her pronounced curves.
"What continues to punish", say followers
"This is how it is when what you radiate comes from within. May he continue to punish you even more then." highlights one of the messages received by Diosa Canales.
"Beautiful doll. An artist of 10. You are the best", Some comments on the social network stand out.
"I don't understand why Venezuelans don't support this girl, but Anitta does, being that the goddess dances better. I am not a fan of either of the two but let's support our Venezuelans "wrote one user.
Diosa Canales knows how to raise the temperature on Instagram, as she did with the video she posted a few days ago where she appears in shorts remembered as a thong and shakes her rear to the delight of her followers.
The photos and videos that the Venezuelan shares always raise the temperature of more than one, seeing her with tiny outfits and hot movements.
You might also be interested in:
–Diosa Canales cuts her denim shorts to freely move her huge rear
–Explosive! Diosa Canales covered one breast with her hand and with the other she asked for silence
–With a daring Diosa Canales outfit that reveals her breasts and something else
–Diosa Canales lowers her micro shorts to the middle of her hips to dance very provocatively
–