We have been talking about the Bollinger By and B2 for several years. This reinterpretation of the off-roader and the pick-up with electric drive were first shown in 2018 and were due to go into production in 2020. However, the company has decided indefinitely postpone its development and shift its focus to commercial vehicles.
Actually, it's a shame, because the project looked good. As Bollinger Motors CEO Robert Bollinger stated in a video, the company began developing the B1 and B2 in 2015. He dedicated «countless hours of hard work and passion» to the creation of vehicles «powerful, innovative and distinctive«.
This is not great news for fans of the company, but Bollinger assures that It's about a "vitally important movement« that will allow themcontinue our development of our technology and have a real impact on the green future of the automotive industry". They have also taken the opportunity to thank those who made their reservation for their interest.
As they point out, they have already sent emails to the holders of the reservations. They report that the company "will return the deposits as fast as possible» via Venmo or paper check. Unfortunately, that's little consolation to people who have been anxiously awaiting their vehicles.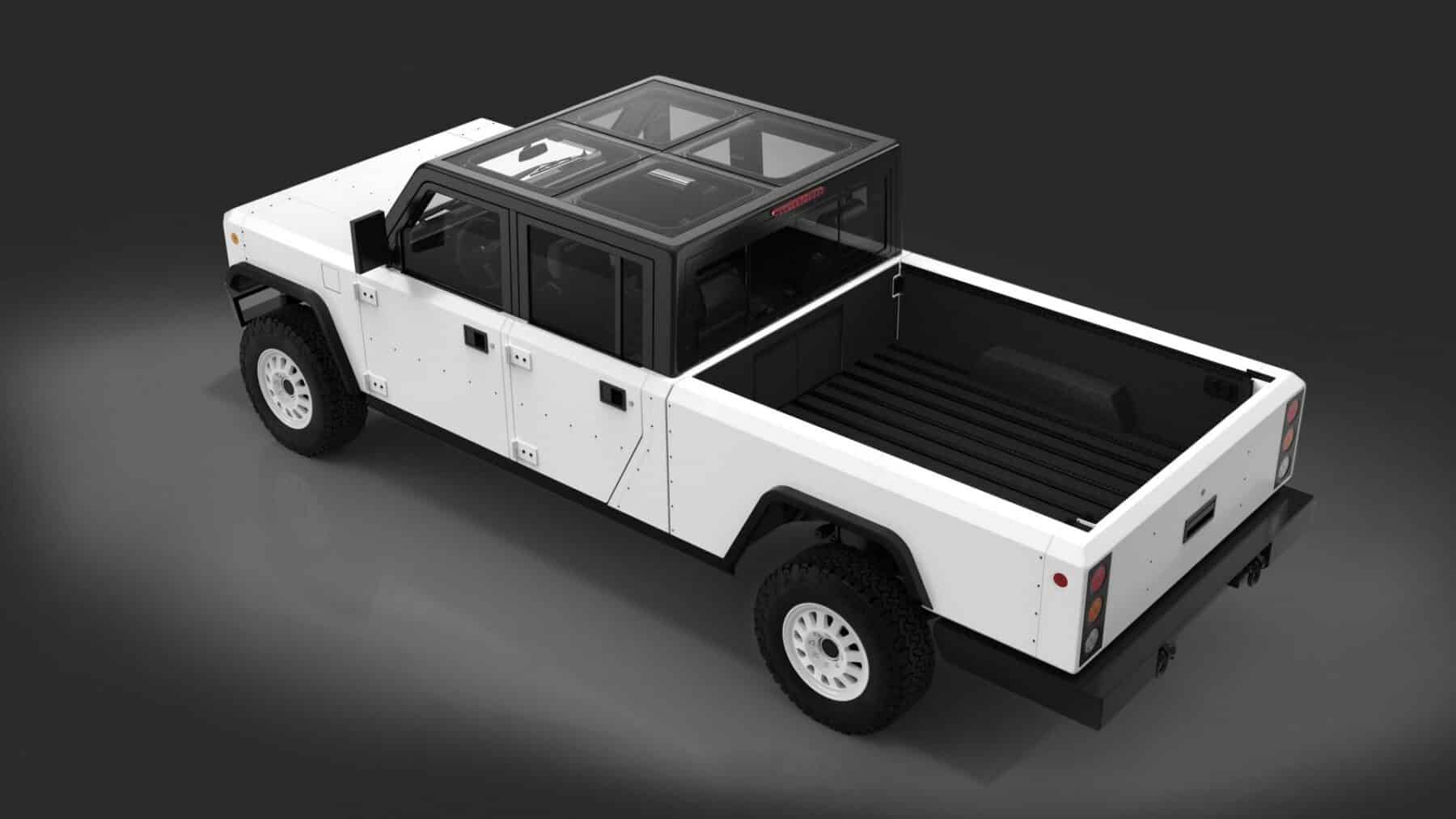 What did Bollinger B1 and B2 offer?
First of all, pure essence. With a design very similar to the one that it offered us at the time Hummer on the H1 or Urovesa in the URO, Bollinger appeared on the market with the first vehicle of these characteristics. A tough and robust looking 4×4 that also takes details from the iconic Land Rover Defender.
All the bodywork was to be manufactured in aluminum. The electric propulsion system would be composed of two electric motors capable of producing a combined power of 623 hp (458 kW) and 905Nm of torque available from scratch. The electrical system had a battery with 120 kWh capacity.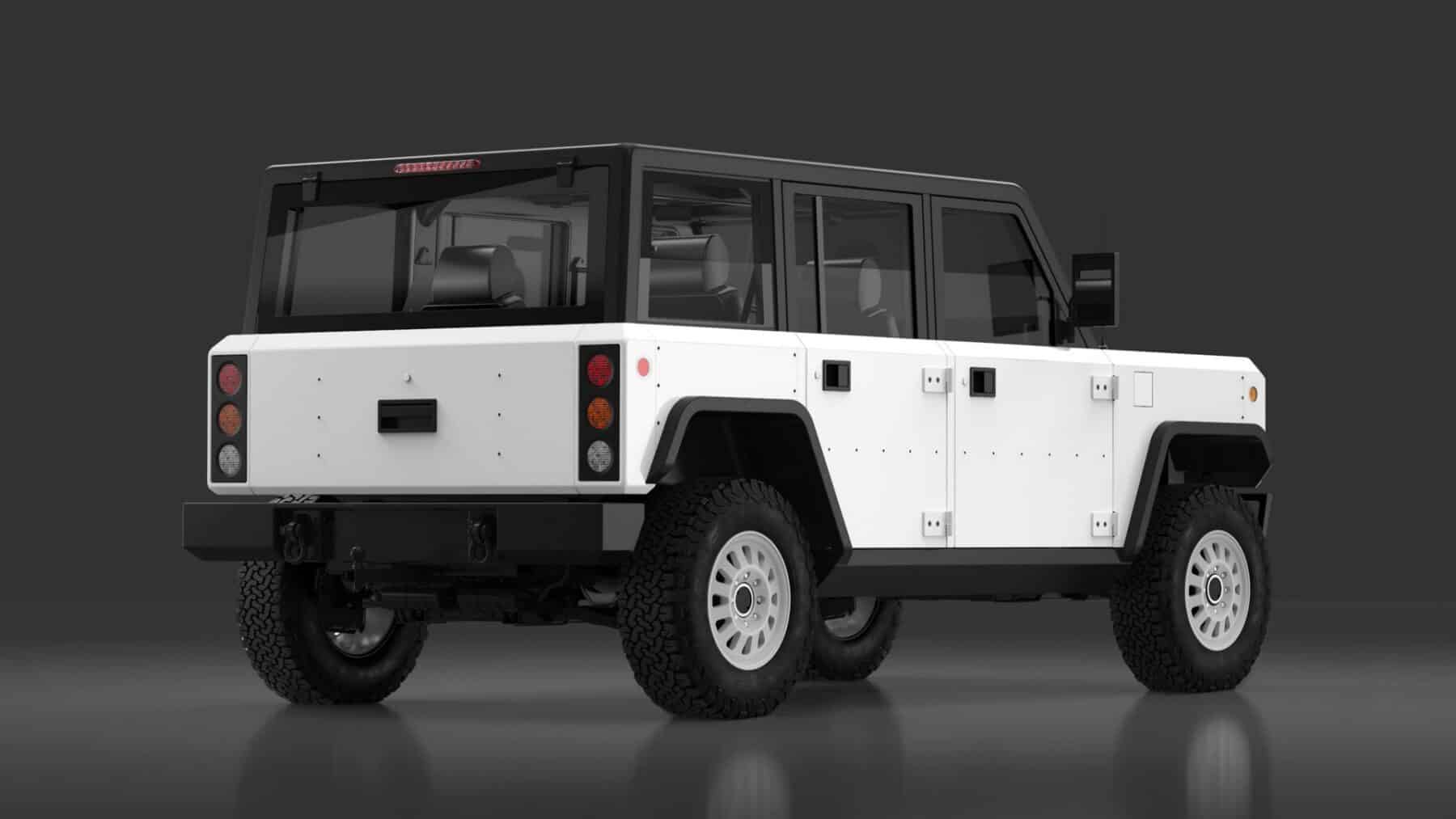 As a whole, the model was capable of accelerating from 0 to 100 km/h in 4.6 seconds. Despite the huge, high-capacity battery pack, the high weight and power killed some of the extraordinary range it should have. We were talking about a total of 321 km on a single charge.
According to the brand itself, the Bollinger B1 and B2 had leading off-road capabilities in your class. Among the off-road details, it should be noted that the models were to offer a generous ground clearance of 381mm and a shock absorber travel of 254 mm.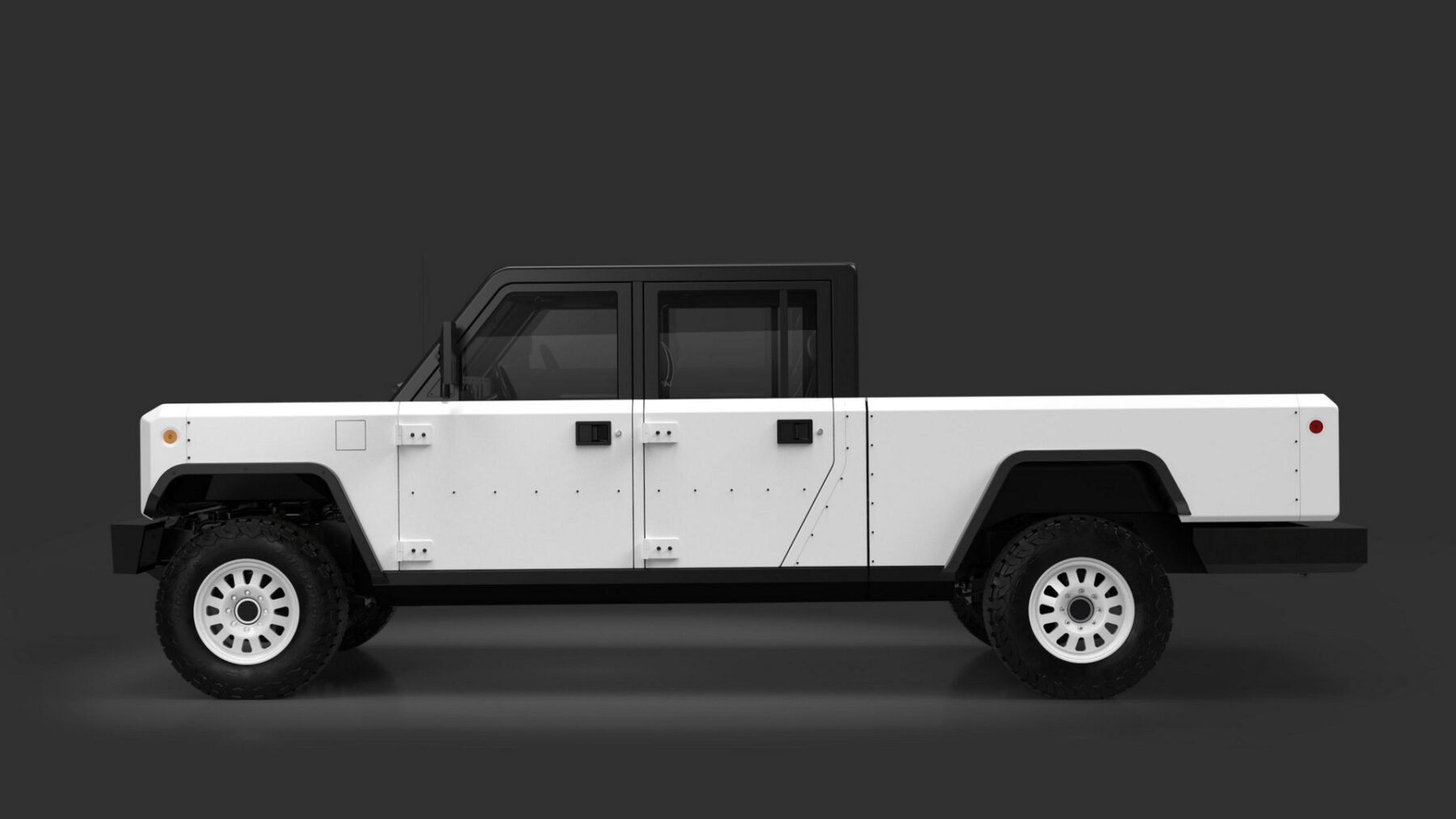 The carrying capacity was up to 2,359kg and the trailer to the 7,500kg. Both models would have a starting price of $125,000 in the United States, some €112,648 at the current exchange rate.
Image gallery