Presented in society at the end of 2020, the Mercedes-AMG GT Black Series is defined as a supercar that «perfectly embodies the brand's rich motorsport tradition«. The latest German Black Series stands out for its wild aerodynamic body package, as well as a suitably tuned V8 engine.
On an aesthetic level, we can find a clear inspiration from GT3 and GT4 racing cars, especially at the front, where we find a wider Pan-American grille, an adjustable splitter and various carbon fiber protectors. Of course, without a doubt the most attractive is the muscular carbon fiber hood.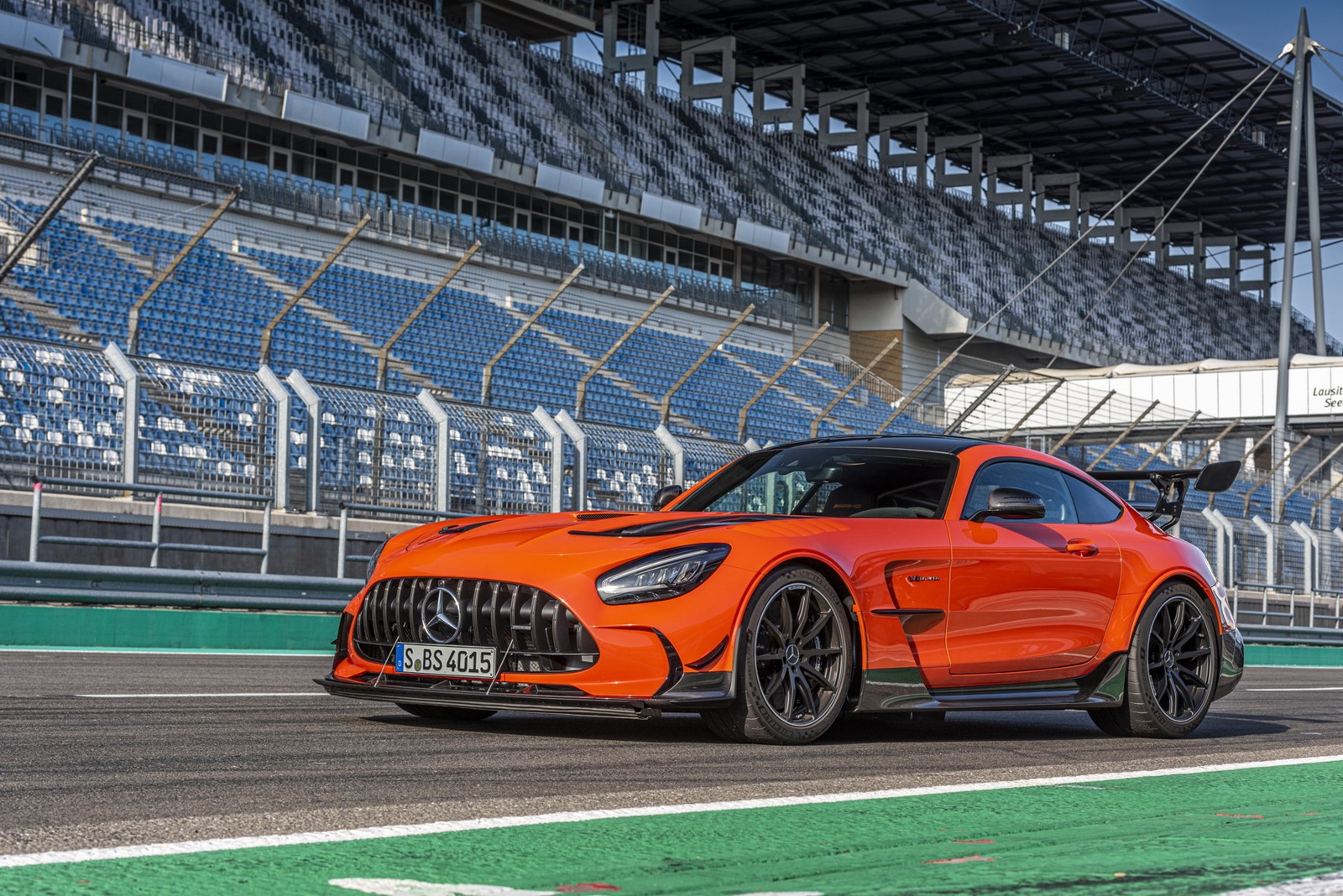 In it, the air intakes are the protagonists, as in the wheel arches. No less striking from a bird's eye view is the carbon fiber double bubble roofwhich is complemented by side skirts, a tailgate and a tremendous adjustable spoiler of two pieces made in this same material.
The spoiler can be adjusted manually or automatically, being one of the main culprits that the AMG GT Black Series is capable of. generate well over 400 kilos of downforce at 250 km/h. The set is completed by the carbon fiber rear bumper and a sports exhaust system with four tails.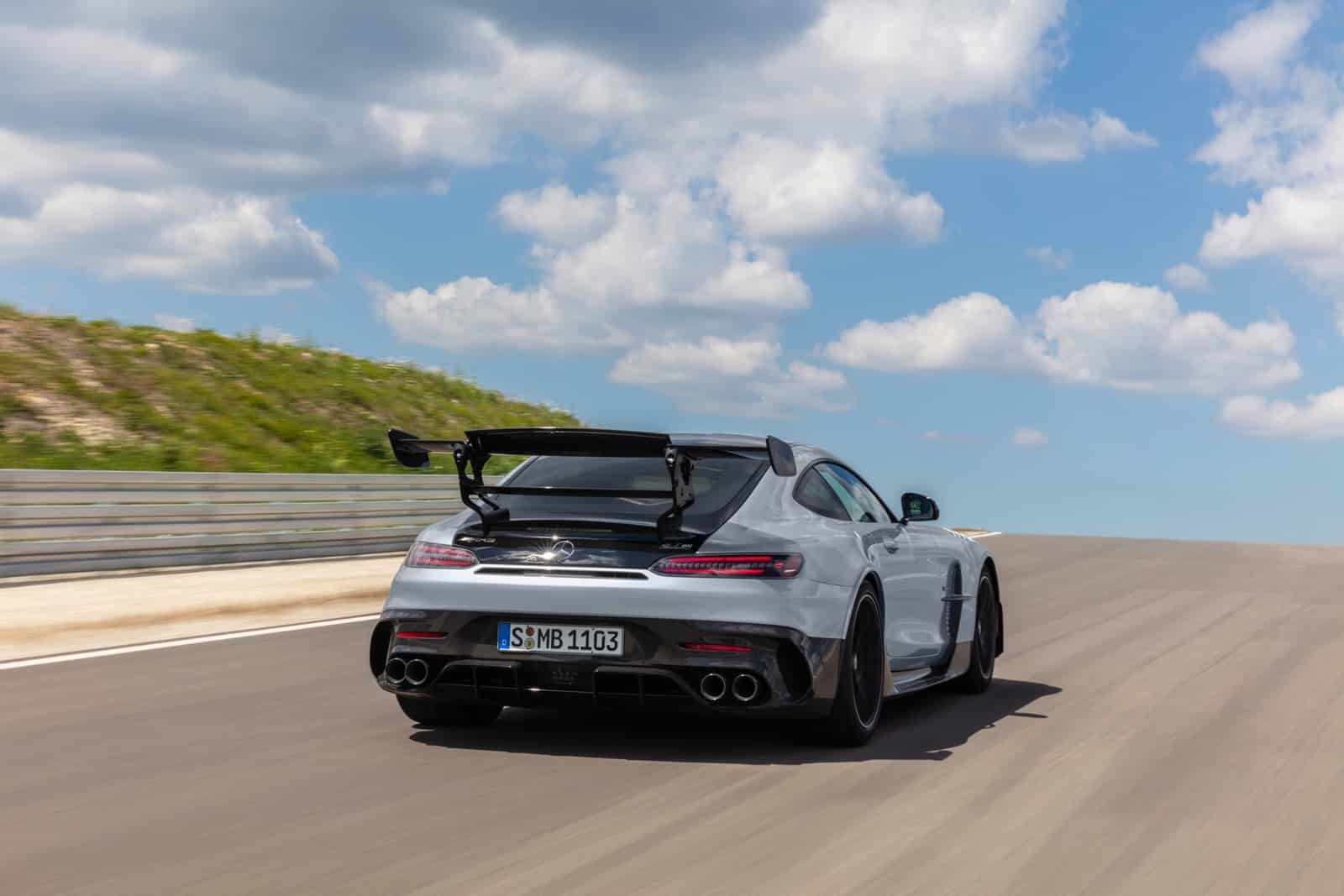 The Mercedes-AMG GT Black Series says goodbye to the market
If you were thinking of getting one, the guys at MB Passion tiebad news for you. As the publication reveals, the production of the Mercedes-AMG GT Black Series has come to an end. To date, the company has manufactured just over 1,700 units of the version hardcore of the sports coupe.
Let us remember that under the hood rests the 4.0-liter twin-turbocharged V8 engine with flat crankshaft. a beast with 730 hp (537 kW) and 800Nm of maximum torque that has seen its camshaft, exhaust manifolds and dry sump lubrication system modified.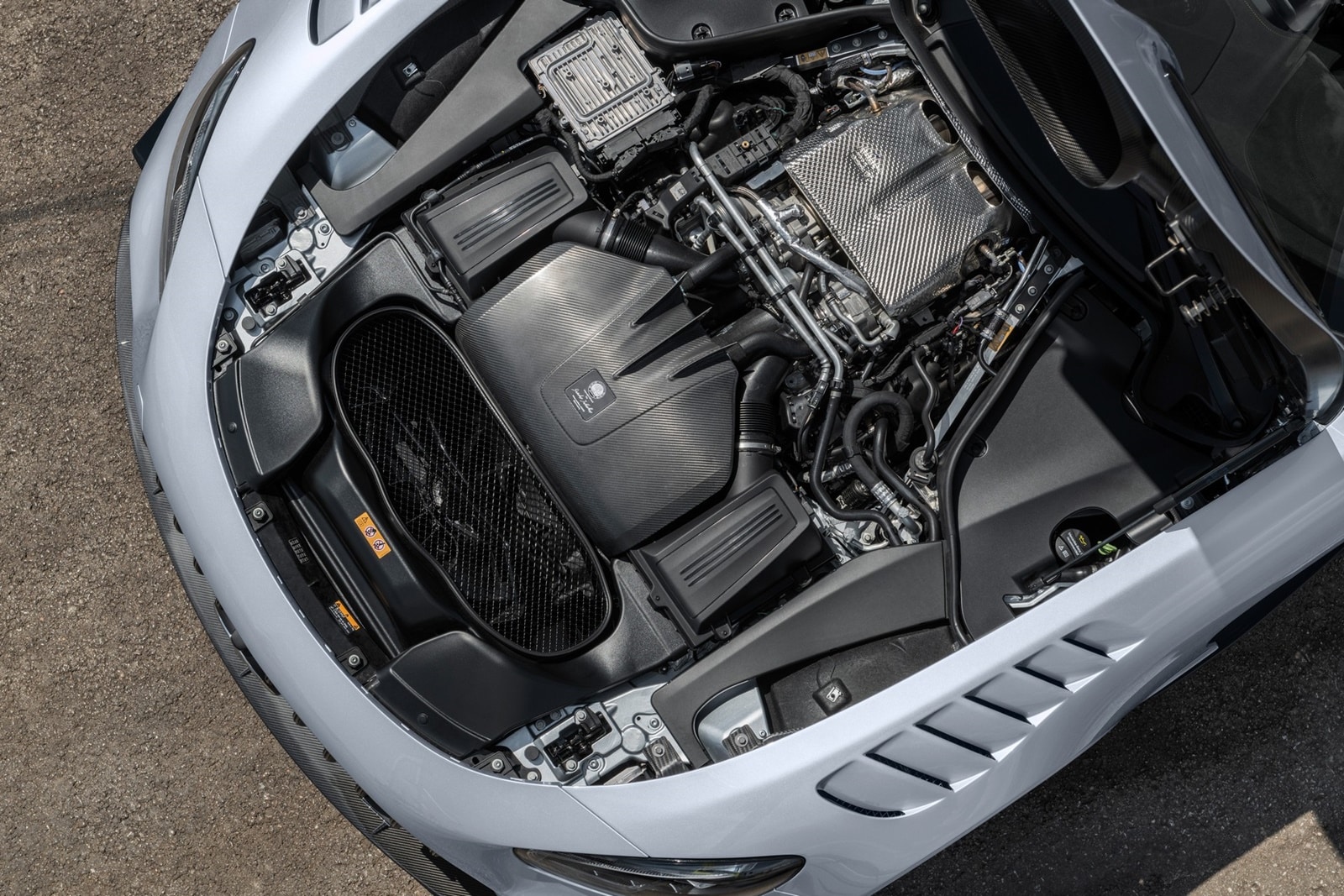 Other improvements introduced include a new cylinder firing order, larger turbochargers and a unique sound. The engine is associated with a seven-speed dual-clutch transmission which has been reinforced to cope with the extra torque.